About this Event
For any wheelchair or ADA needs, please contact the Box Office in advance of the performance at (202)-769-0122.
Melodime is a Virginia-based band with influences in both country and rock that features emotionally charged anthems, piano driven hooks, and energetic guitar solos for a dynamic, organic sound.
Melodime, featuring Brad Rhodes (lead vocals, guitar), Sammy Duis (piano, organ, bass), Tyler Duis (drums), and Jon Wiley (guitar, mandolin, dobro), has performed over 100+ shows annually throughout the continental United States, sharing the stage with such well-known acts as Sam Hunt, Eli Young Band, A Thousand Horses, and Sister Hazel.
The band has also left its mark internationally with performances in Mexico, Canada, and Europe, all while founding and running a charity, 'Now I Play Along Too,' which provides musical instruments and lessons to underprivileged children in the DC area, Florida, Nepal, Kenya, and Haiti.
The band is quickly becoming a fan-favorite in the festival scene, playing five consecutive Rock Boat cruises, as well as Musikfest, Herndon Festival, Mile of Music, and other events. In their hometown of Northern Virginia, the group has performed at popular venues such as The State Theatre, 9:30 Club, The Hamilton, and Baltimore Soundstage.
Melodime will be rolling out their new album in 3 EP installments starting with the first single "Song of the Summer" on June 29th.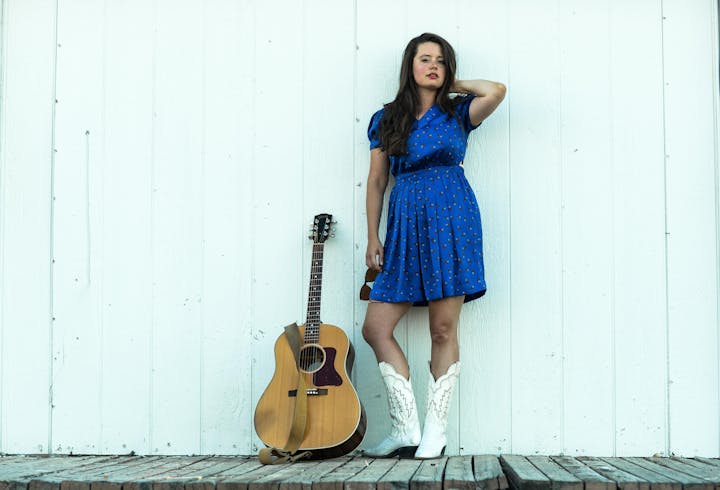 North Carolina native Emily Scott Robinson has traveled a quarter million miles and counting, paying her dues along the dusty highways of America's wild country in the RV she calls home. Along the way, she's captured the stories of the people she met and expertly crafted them into the songs featured on her gorgeous debut studio release, "Traveling Mercies." Named one of Rolling Stone's "10 New Country and Americana Artists to Watch in 2019," Robinson received critical acclaim from Billboard, No Depression, and American Songwriter for the stories captured on her new album.
The diner where the waitress knows everyone by name. The World War Two veteran reflecting on the end of his life. The windswept trailer park where people prefer to keep their curtains closed. As she meditates on human frailty and the power of resilience, Robinson is at times vulnerable, at others, defiant and absolutely free. Rolling Stone called "Traveling Mercies" a collection of "country-folk songs about America in all its pain and glory with the literate, Southern gothic sensibility of Flannery O'Connor." Robinson is on the rise with her new record— a tour de force from an elegant chronicler of her own existence and those of her fellow humans.
Performers
Date and Time
Location
Refund Policy