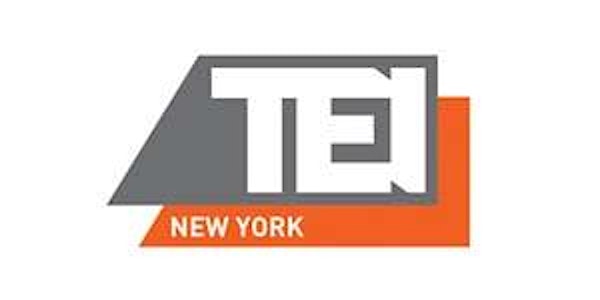 58th Annual New York Chapter Tax Symposium - Federal Session
58TH ANNUAL NEW YORK CHAPTER TAX SYMPOSIUM - FEDERAL SESSION
About this event
TEI New York Chapter 58th Annual Tax Symposium (Virtual)
December 6, 7 and 15, 2021
There will be three separate tax programs–one each day; one featuring top speakers for each of the Chapter's Technical Tax Committees—Register for one, two or all three sessions. A law firm sponsoring each session—they will be providing the speakers and the virtual platform for the particular session. All sessions are free of charge!
Federal Tax – Monday, December 6th – 10 AM – Noon EST – Sponsored by DLA Piper
From TCJA to BBB – Rethinking Corporate Tax Planning and Implementation Strategies for the New Era
The Panel will take a fresh look at the corporate tax planning strategies that were popular under the Tax Cuts and Jobs Act and examine what changes, if any, should be made in light of the Build Back Better Act.
From an M&A perspective, what effects may we expect to see from a tax structuring perspective (e.g., taxable vs. tax free, direction of merger, shifting of profits and investments)?
From a practical perspective, what lessons can be learned from the effects of the TCJA as a way to prepare for the anticipated effects of the Build Back Better Act?
Speakers: Maruti Narayan, Partner; Shiukay Hung, Partner; Paul B. Myers (of Counsel); Carlos Vaca Valverde (of Counsel) and Marc Casale (Associate)—DLA Piper LLP
TO REGISTER FOR the Federal session – please use the Eventbrite link:
https://2021-ny-symposium-federal-session.eventbrite.com
International Tax - Tuesday, December 7th – Noon – 1:45 PM EST – Sponsored by Fenwick & West LLP
International Tax Developments: Recap of this Year's International Tax Developments
Recent changes to international tax regulations and key case law developments
Overview and implications of the agreed Pillar One and Pillar Two Framework
The House-passed Build Back Better Act and anticipated Senate changes
Speakers: Adam Halpern, Larissa Neumann – Partners, Fenwick & West LLP
TO REGISTER FOR the International session – please use the Eventbrite link:
https://2021-ny-symposium-international-session.eventbrite.com
State and Local Tax – Wednesday, December 15th – Noon – 1:30 PM EST– Sponsored by Eversheds Sutherland
State and Local Tax Implications of Remote Working: It's More than Just Withholding
This session will focus on all of those pesky issues associated with having a distributed workforce including:
Corporate income tax including apportionment, transfer pricing, nexus and P.L. 86-272
Sales/use and property tax compliance
State and Local payroll-based taxes
Speakers: Jeff Friedman and Charlie Kearns – Partners, Eversheds Sutherland
Managing a Tax Department in a Hard-to-Describe World – Panel Discussion
An interactive discussion about the benefits and challenges of working in an in-office/remote/hybrid (or something else) tax department
Having problems managing the mail?
Not sure whether it's important to shred those documents you have at home
Experiencing Zoom fatigue?
How do you foster collaboration among the tax department members?
Let's share some best practices and plan for a successful 2022
TO REGISTER FOR the State and Local – please use the Eventbrite link:
https://2021-ny-symposium-state-and-local-session.eventbrite.com
New York CPE and/or CLE credits will be awarded to participants. Participants will be awarded CPE credits if they are registered and respond to the polling questions during the session. Instructions will follow for those who wish to earn CLE.
Please contact me should you have any comments or questions.
Linda A. Klang
TEI Symposium Chair
Linda.klang@lehmanholdings.com
Follow us on LinkedIn: https://www.linkedin.com/company/tax-executives-institute-tei-new-york-chapter.
Organizer of 58th Annual New York Chapter Tax Symposium - Federal Session