Featuring Artist David Dunlop - Please join us for this year's return of the CCNS Art Show!
About this event
**PLEASE NOTE: ONLY THE ONLINE PORTION OF THE EVENT IS FREE. PLEASE BUY ALL TICKETS FOR LIVE EVENT ON CCNSARTSHOW.ORG**
We missed everyone last year and we are planning this year to be the best year yet. This year marks our school's 58th year of holding this amazing fundraiser with such a rich history going back to the early 1960s. We have all been cooped up in our houses for 2020 and part of this year and this is a great opportunity to break out of familiar surroundings to view the brilliant, varied styles of art from 50 artists in a very safe manner. The CCNS Art Show offers one of the largest and most diverse collections of original artwork anywhere in Connecticut. Well-known for its sophistication and affordability, the Art Show benefits CCNS and offers savvy buyers a 40% tax deduction on purchases.
The CCNS Art Show will return to its prior location at the Boat Warehouse @ 302 Wilson Ave. The showroom is a 13,000 square foot, open-plan industrial space, with steel beams, concrete walls, and plentiful floor space. It sits directly behind the Sono Icehouse, with a parking lot that overlooks a lovely view of wetlands. The uniqueness of the space is certain to be awe-inspiring and will be transformed into a sophisticated, curated Fine Arts Show complete with professional artwork hung in a gallery-style manner. By joining us on Thursday, you will get to be among the first to preview the art and first to choose your preferred piece. Our virtual event starts on Friday morning.
We are offering a silent auction virtually spanning the days of our show that will be accessible via phone app. We are also offering refreshments, including food from the popular fine dining restaurant in downtown Sono, Washington Prime, and also from the gourmet Sono catering company, Simply Delicious. Wine will be donated by Sipstirs of Darien as Darien Discount Wines and Spirits. Our return DJ Boat Shoes will be designing a few music playlists to liven up our event and enhance the overall experience. Because we are a not-for-profit organization, there will be a 40% tax deduction on all purchased artwork.
We wish to thank Fairfield County Bank and Classic Prep Childrenswear for being our platinum sponsors to help make this happen and also thank the Restaurant at Rowayton Seafood and Rowayton Bait Shop for the donated venue space.
This year the show is open to ages 21 and older on Thursday and Friday and on Saturday it opens up to all ages. Tickets must be pre-purchased due to Covid-19. We will not be accepting cash on the premises.
We hope to see you there!
Purchase tickets here: CCNS Art Show Tickets Page
Register for the online event here*: Booth Central Virtual Event
*Note the virtual event doesn't go live until June 4 at 8 am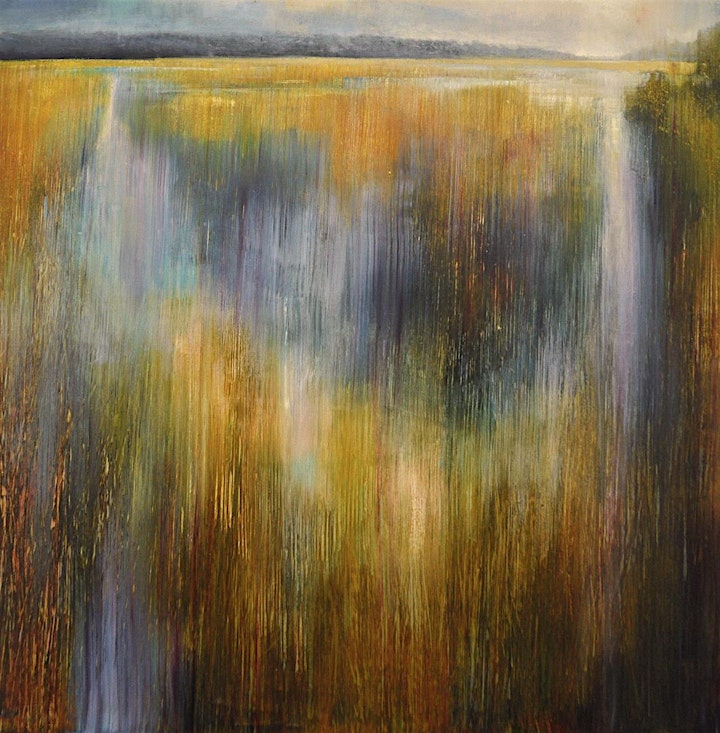 "Island Light Sherwood Island" 36"x36" by David Dunlop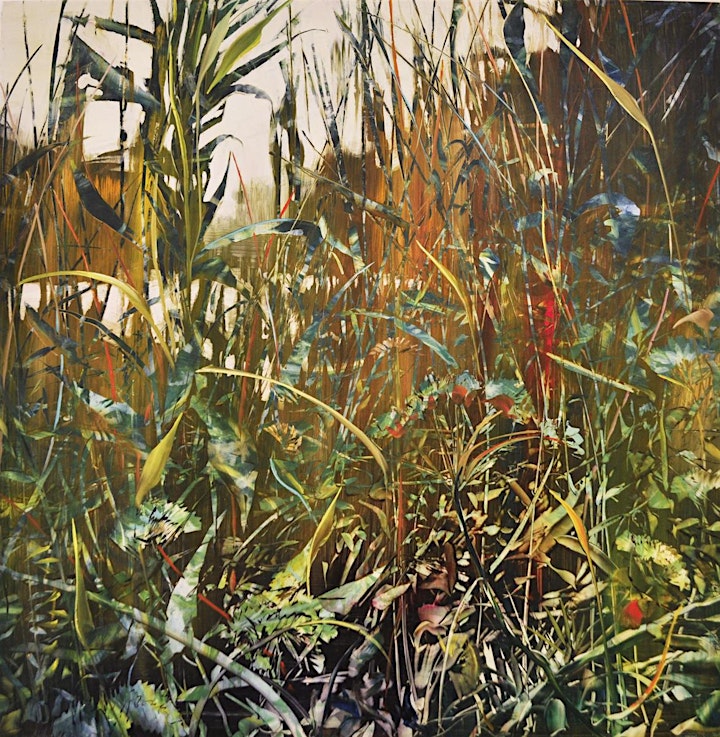 "Aubusson Effect" 36"x36" by David Dunlop
Special thanks to all of our sponsors this year!