Description
世界では4,400万人を超える人々が認知症を抱えて生活しています。世界で最も高齢化が進んでいる日本の割合はそのうちの10%と言われています。認知症患者をケアすること、遅らせること、予防すること、また、早期診断を目指すなどの対処が日本だけでなくアメリカ、そして、世界の急務となっていることはみなさまご承知の通りです。
ジャパンソサエティ +アメリカ大使館のコラボレーションプログラムである、今回のスピーカーシリーズでは、テクノロジーとヒトとが支え合う医療イノベーションを目指し、アメリカと日本を代表する二人のアントレプレナーによる高齢化社会における課題へのダイナミックな取り組みをご紹介します。
シリコンバレーで認知症とアルツハイマーのテクノロジー分野でリードする Savonix の Dr. Mylea Charvat と人工知能で超高齢化社会の課題解決に挑むエクサウィザーズの石山 洸氏をスピーカーにお迎えし、医療イノベーションと今後の展望について解説します。
ネットワーキングの素晴らしい機会でもございます。みなさま、万障お繰り合わせの上、ぜひご参加ください。
1:15 受付
1:30-1:40 イントロダクション
1:40 - 2:10 Mylea Charvat (メリア・シャーヴァート), Ph.D. CEO & Founder / Savonix
2:10 - 2:30 石山 洸 代表取締役社長/ エクサウィザーズ プレゼンテーション
2:30 -2:45 休憩
2:45 - 3:20 Fireside chat (炉辺談話)+Q&A
モデレータ:河畑茂樹 役員理事 認知症プロジェクト推進部特命部長 / SOMPOケア株式会社
3:15 - 4:00 ネットワーキング
Connecting Technology and Humans: US and Japan Tech Entrepreneurs Tackle Dementia
KYOTO EVENT : March 13, 2019 1:30PM
Shirankaikan Annex
11-1 Yoshida Ushinomiya-chou Sakyou-ku, Kyoto 606-8302
This event is part of the Silicon Valley-Japan Innovation Partnership Speaker Program, and is held in cooperation with the US Embassy in Tokyo
Two dynamic entrepreneurs, Dr. Mylea Charvat and Ko Ishiyama, reveal how innovative technologies and business models can tackle one of the most challenging social and medical issues of our era – dementia and Alzheimer's disease.
These innovative approaches bring together the best of Silicon Valley and Japan. Our speakers will outline how to enhance health outcomes for Japan's aging population; the challenges and opportunities of being a health care start-up company in the US and Japan; and the future that these two visionaries foresee over the next 20 years.
Worldwide more than 44 million people are living with dementia and a disproportionately high 10% live in Japan, the world's fastest aging society. Caring for these patients as well as delaying and even preventing dementia is critical to the future well-being of a growing number of citizens in Japan, the US and the world. Innovative approaches to health will be the key to solving this global issue and Japan will be the laboratory for applying new technologies to solve it.
Dr. Mylea Charvat is a clinical psychologist and founder of the San Francisco-based digital cognitive assessment company, Savonix, which delivers a mobile, evidence-based assessment of cognitive and emotional function that empowers healthcare providers to evaluate and leverage results to improve health and treatment outcomes. Ko Ishiyama is President of Exawizards, which delivers aging solutions through innovative approaches and technologies.
Funding provided by the United States Embassy, Tokyo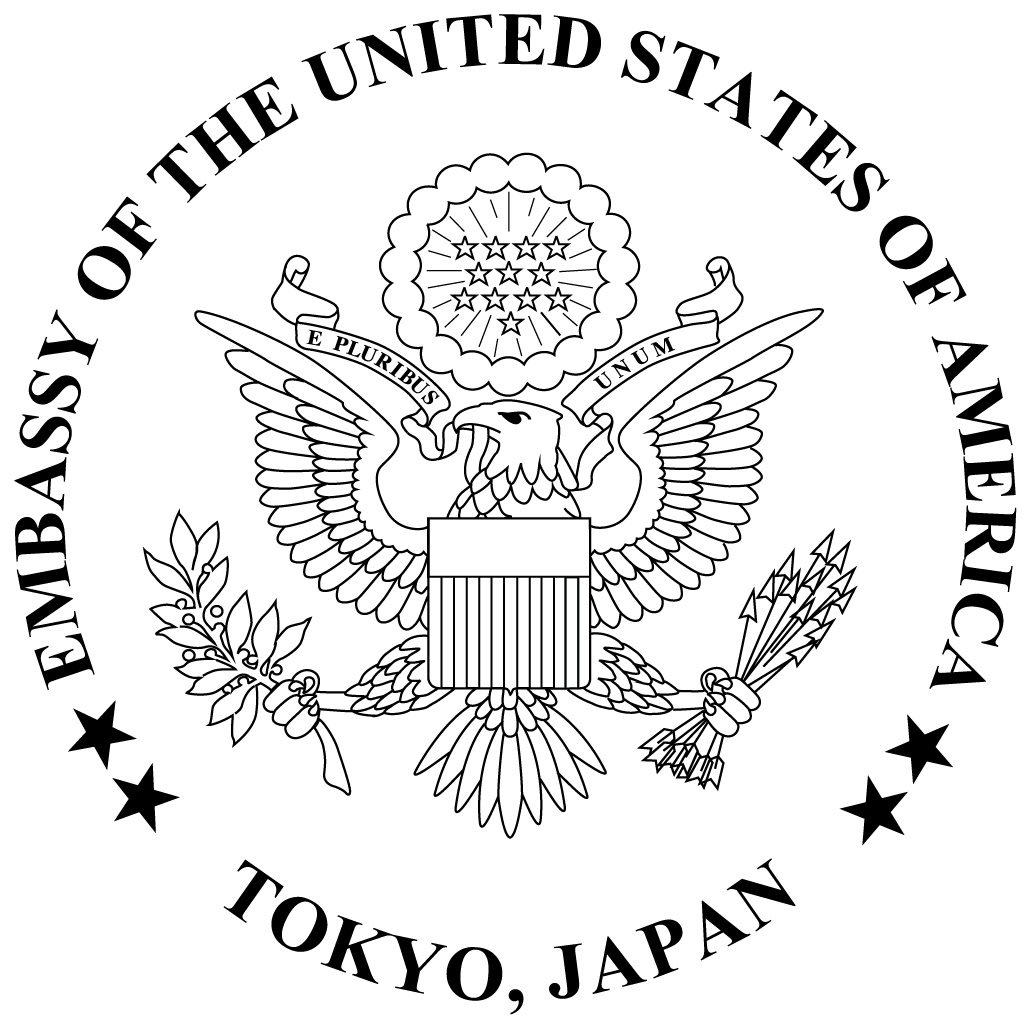 A big thank you to our official partner sponsor!


Thank you for support!