Description
Join with other Omahans to Pray April 19
Greater Omaha Leadership Prayer Breakfast
The Greater Omaha Leader Prayer Breakfast was founded in 1965 as the Omaha Mayor's Prayer Breakfast held on the Friday before Easter (Good Friday). It serves as a forum where people of faith assemble, build relationships, and pray for our city, state, and country. This year, the breakfast will feature a special guest speaker, Charlie Duke; the 10th man to walk on the moon as part of the Apollo 16 mission. Apollo 16 landed one the moon 47 years this April 22. Charlie will tell his story of being an astronaut and his walk with the Lord which came after his moon walking experience. Be sure not to miss this once in a lifetime opportunity.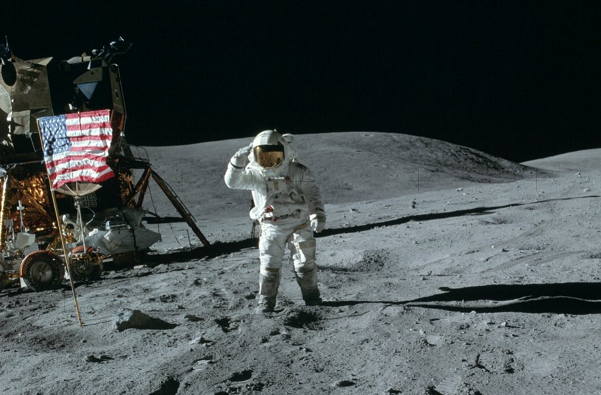 Astronaut Charles (Charlie) Duke is one of only 12 people in history to have walked on the moon. Duke and fellow astronauts John Young and Ken Mattingly crewed the lunar mission Apollo 16 in April 1972. Duke and Young spent almost three days on the lunar surface, conducting moonwalks and maneuvering the lunar rover to inspect, survey and sample materials.
General Duke has logged 265 hours and 51 minutes in space, which includes 21 hours and 28 minutes in extra-vehicular activities. Astronaut Duke also served as the backup lunar module pilot for the Apollo 13 and Apollo 17 flights.
Having reached the rank of Brigadier General in the US Air Force, Duke retired from NASA in December 1975 to enter private business. He is owner of Duke Investments and is the President of Charlie Duke Enterprises.
Mr. Duke holds a bachelor's degree in naval sciences from the US Naval Academy and a master's degree in aeronautics from MIT. He has received numerous governmental awards and decorations including the NASA Distinguished Service Medal and the American Astronautical Society Fight Achievement Award.
He and His wife reside in New Braunfels, Texas. They have co-authored the book Moonwalker and have produced two videos: Moonwalker and Walk on the Moon, Walk with the Son.