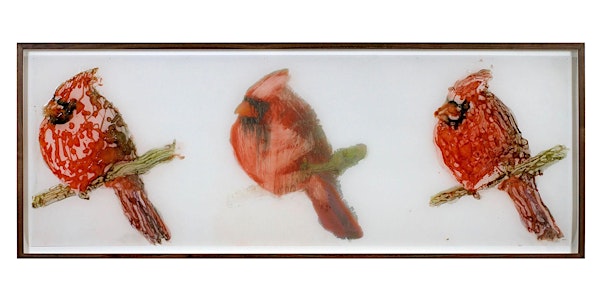 548 West 22nd St: 'Applebroog Birds'
Visiting 'Applebroog Birds' at 548 West 22nd Street
When and where
Location
Hauser & Wirth 548 West 22nd Street New York, NY 10011
About this event
Booking here guarantees an appointment to visit 548 West 22nd St and is not valid at our other locations. Walk-ins to our location next door will be let in based on availability.
To ensure a positive and safe experience, we've made changes to the gallery's guidelines in accordance with New York State mandates.
These updates include timed and guided visiting appointments to manage visitor flow, face masks available at entry, hand sanitizer stations, and digitized materials you can access on your smartphone.
Appointment Days and Hours:
10:00 am – 6 pm, Tuesday – Saturday
We ask that you read the following guidelines prior to your visit:
• Please book one ticket per person
• Arrive within 10 minutes of your booking and do not bring any additional guests that have not also booked in advance
• All visitors must wear a protective face covering while visiting the gallery
• If you're more than 15 minutes late, we may not be able to guarantee you entry. Entry will be at the discretion of staff based on mandated site capacity
• Please follow social distancing and government guidelines at all times
• Note that we cannot take responsibility for accidents or personal injuries sustained while at Hauser & Wirth New York
• The following facilities are temporarily closed to the public: Restrooms
PRIVACY NOTICE: Your privacy is important to us; we will use your information to process and manage your booking. We will keep your personal data secure and only share your information with carefully selected suppliers, unless required to do so by law. Please see our Privacy Policy for more information.
About the show
For more than six decades, American artist Ida Applebroog has continuously engaged with the polemics of human behavior, often exploring interrelated themes of power, gender, politics, and sexuality in works that span and challenge the boundaries of her mediums. Her forthcoming exhibition 'Applebroog Birds,' opening 12 November at Hauser & Wirth New York, finds the 91 year old artist advancing her trenchant political inquiry through avian portraits, paintings, and sculptures, all of which are ripe with symbolism relevant to this unprecedented moment. This exhibition expands upon the 'Angry Birds of America' works she began making in 2016 and reaffirms her status as one of contemporary art's most consistently inventive political image-makers.
Image: Ida Applebroog, Cardinal, 2018. © Ida Applebroog. Photo: Emily Poole