Location
53 Above at the Broadway Comedy Club
318 West 53rd Street
New York, NY 10019
Description
Every Wednesday at 7pm, 53 Above presents creative and entertaing musical shows from the cream of the crop of NYC's Cabaret community. Every evening is guaranteed great! For only $20 plus a 2-drink minimum, our shows are the best deal in all of New York Musical Theater.. Take your pick!
February 6 and March 6: Food of Love in Bad For You
Stage and screen stars Alix Cohen and Richard Marshall, with master musical director Woody Regan, sing through a delightful list of vintage pop and jazz songs about all the fun things in life, that one shouldn't do.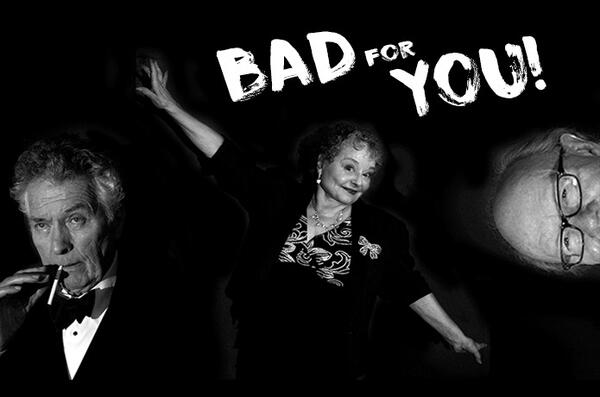 February 13 and March 13 (6pm): Teresa Fischer in More than You Know, a Rosemary Clooney Tribute.
Cabaret maven Teresa Fischer sings the hits of Rosemary Clooney, and tells the story of her return to the stage following a mental collapse in 1968. Paul Chamlin Musical Directs.
Feburary 20- *cancelled*
April 10th- Evelyn Sullivan in In the Dark. Dynamo songbird Evelyn Sullivan takes you out for an unforgettable night on the town. Your bodacious date Evelyn, along with her backup singers and musical director Norris Person, perform a repetoire of 30's jazz noir, motown and rock hits,
March 20: Jeff Macauley in It Was Me: The Lyrics of Norman Gimbel
Jeff's Tribute to the legendary screen lyricist Norman Gimbel features award-winning arrangements and musical direction by the exquisite Tex Arnold.
March 27th Lauren Stanford in Songs of Home (Cancelled)

April 3rd and April 24th Kathryn Allyn in The Gift of the Vagi.
Through Jazz and Country standards, Allyn tells the story of one fateful day in the
Musical Direction by jazz great, Frank Ponzio.
April 17th: Jeff Macauley in Le Grand Tour, a tribute to Michel LeGrand.
Featuring arrangements and musical direction by exquisite pianist, Tex Arnold.
Feburary 27 and April 10- Evelyn Sullivan in In the Dark. Dynamo songbird Evelyn Sullivan takes you out for an unforgettable night on the town. Your bodacious date Evelyn, along with her backup singers and musical director Norris Person, perform a repetoire of 30's jazz noir, motown and rock hits,