Description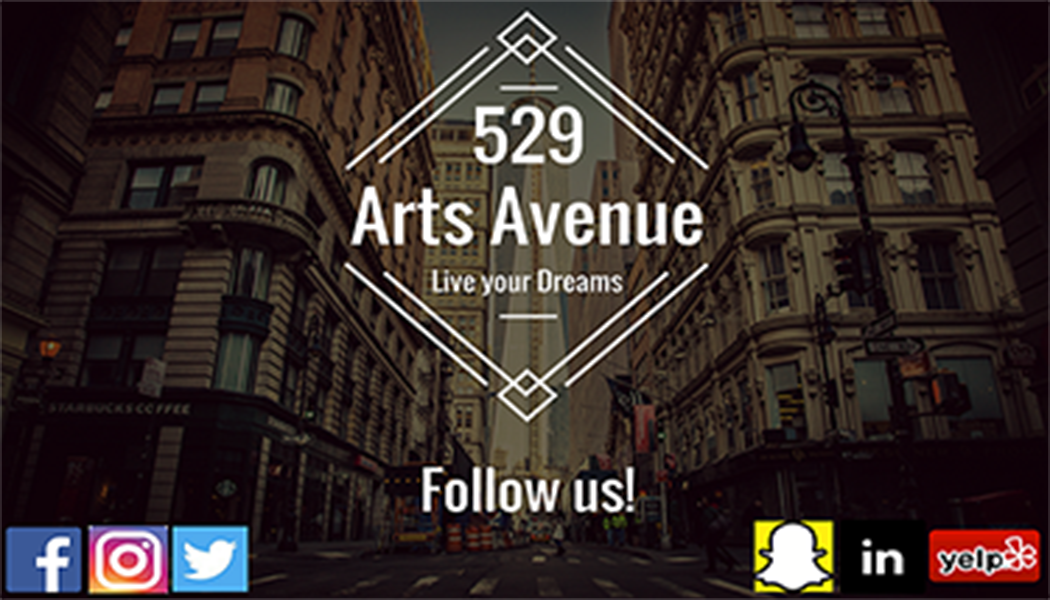 Bringing the Brooklyn vibe to the Chelsea art scene.
Celebrating the one year anniversary of our debut exhibition show with our 10th showcase to end the summer!
This showcase is a pop-up style group exhibition which features the best local and emerging Nyc based artists as well as musical artists. come View phenomenal art, listen to amazing music and have a great time at the speakeasy for artists.
Drinks and snacks will be available from our renovated bar and snack station!
we will continue to update this event page as more activities are added to this page!
Featured Exhibiting Artists:
Andrew Sandberg
Robison Rodriguez
Latidra Washington
Janel Young
Persephone's witchcraft
-Live Art and painting station
get your creativity on at our arts Avenue creative table! where you will be able to make works of art on your own throughout the show with provided art materials
- New and Improved Downstairs Lounge area
We put serious effort into improving the experience for our guests and performers in our downstairs lounge space!
- Renovated Loft Space
Just like our downstairs lounge space, we've spared no expense in upgrading the upstairs loft space for the full Gallery feel including our new open bar and serving station!
Performances:
Anna Ausfeeser
Anna Ausfseeser (Stage name Anna Awe) is a singer songwriter and electronic musician who has worked with some of the biggest names in music. Anna and her songs have graced major venues including Webster Hall, Viper Room, and Williamsburg Music Hall. She sings, plays keyboard/synthesizer, produces music and programs/designs music using electronic software. In addition to experience and training in the music industry, Anna also has acting, writing, and film training from Brown University and Micheal Howard Studios.
https://www.facebook.com/annaawesound
https://soundcloud.com/annaawemusic
Hugh Yamada
Hugh Yamada is our returning performer for 529 Arts Avenue!
Hugh is a singer-songwriter, originally from Japan who sings in Japanese and English. His music sounds very simple but has nice melodies and harmonies when incorporated with a band. Hugh has been influenced by Japanese folk singers such as Takuro Yoshida and Yutaka Ozaki, as well as worldwide 60's-70's folk/rock musicians like The Beatles, Simon, and Garfunkel. The Singer Songwriter regularly performed in New York City and Brooklyn with his band Brewgreen and the Babylons.
http://www.brewgreenandthebabylons.com/
https://www.facebook.com/HughYMusic/
529 Arts Avenue is excited to present a new local performer to our stage
JARO a.k.a Chie
The singer-songwriter from Japan Living here in New York city. Jaro's music focuses on Organic soul and Acoustic styles of music.

https://www.facebook.com/JAROexperiment/
https://www.youtube.com/watch?v=7JE6xMbdYPU
Come have a great time meet new people, Network, experience the heart of Nyc's Visual artist scene the Local working artists! and listen to great music! don't miss out!
-Art pieces are Available for purchase
Why are we doing this?
Nyc is a cultural melting pot for many kinds of creative artists and thinkers, but sometimes it can be hard to express your vision, voice, and talent. studio prices and exhibition showcases in top galleries can be very expensive and sometimes closed off to the local artists looking to make a name for themselves. We here at 529 Arts Avenue are dedicated to giving these artists a platform to showcase their talents and skills to the world. We do so by opening our two-tier space for visual artists and musical performers to express their creativity and bring the house down!
Come Network, Interact, drink and View amazing art in an intimate space the speakeasy for artists.
Tickets are free to register!
Friday, August 25th, 2017 7:15 pm to 10:15 pm with Musical Performances In our downstairs Loft Lounge Space.