About this Event
Five-Thirteen is Hiring!
Join us November 9th for our Casting Call. If you are looking for employment, we are looking for the best of the best.
Calling all area poets, comedians, bottle & shot girls, bartenders, mixologists, servers, and DJs. Come prepared to showcase your talent or skill.
Did we say "free food & drinks"?
If you are not interviewing and you're 30 and older, join us and be our special guest. Vote for your favorite poets, funniest comedians, best bartenders, fave server, and most amazing DJ. Help us hire the best talent for our venue. 21+ to interview. 30 & older to party!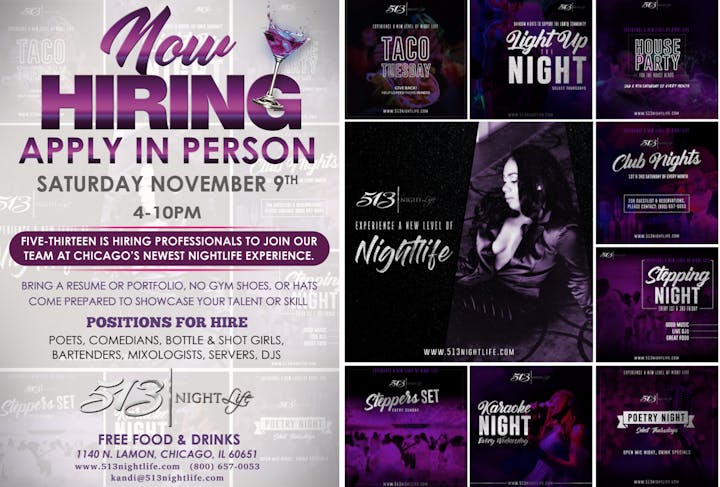 Come get a taste of Chicago's newest nightlife experience. Enjoy the music, the people, the ambiance. Apply for a job or come support those applying. Showcase your abilities and have fun too! 21+ to interview. 30 & older to party!
Interview. Dance. Eat. Drink. Live!