50th Annual Candlelight Tour

Multiple Dates
Event Details
If you have never attended The Heritage Society's annual Candlelight Tour, a 50-year Houston holiday tradition, this is THE year to celebrate the season in the city's oldest public park! 
Sam Houston Park is lit with thousands of twinkling lights, and THS's ten historic structures are all beautifully decorated with old fashioned lights and adornments, each housing costumed characters that come to life and tell the stories of Houston's past.  The event will also feature a variety of holiday musical performances from area choirs, two exhibits in THS's Museum Gallery, family-friendly activities at Santa's Workshop and delicious food from Candlelight Café—something for the whole family to enjoy.
Candlelight Tour will take place on Friday, December 7 and Saturday, December 8 from 6:30–9:30 p.m. In honor of 50 years, we have added an additional day on Sunday, December 9 from 5-8 p.m.
**Ticket prices will increase for tickets purchase on the day of the event**
Organizer
The Heritage Society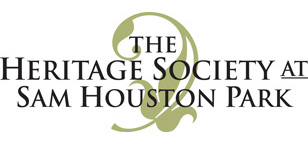 50th Annual Candlelight Tour