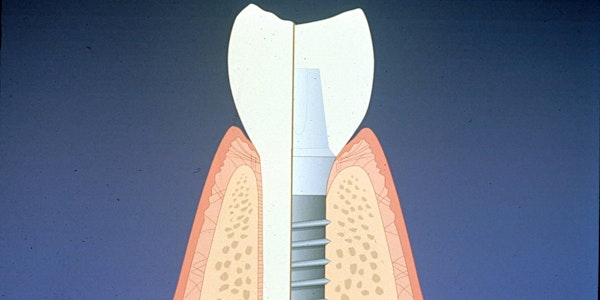 50th Annual Arthur Merritt Lectureship-In Person -Three Novel Topics
Location
Baylor College of Dentistry
3302 Gaston Avenue
605 lecture Room
Dallas, TX 75246
Sales Have Ended
Registrations are closed
Thank you for your registration!
50th Annual Arthur H. Merritt Memorial Lectureship: Saturday, August 6, 2022- In Person
About this event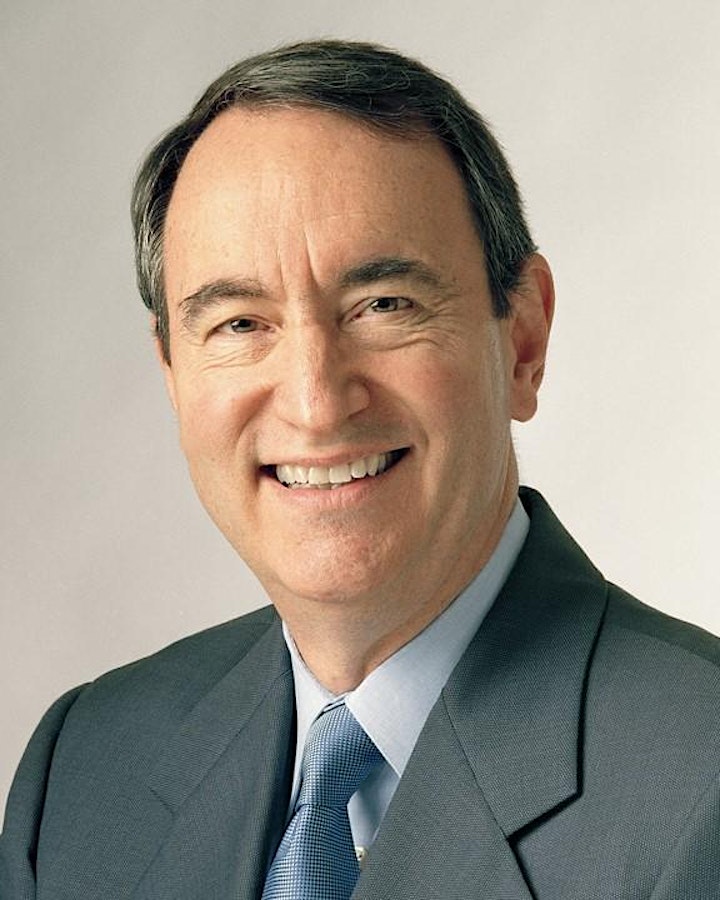 50th Annual Arthur H. Merritt Memorial Lectureship-In Person with Three Important Topics
Saturday, August 6, 2022
Course Organizers:  Dr. Carlos Parra and Dr. Ioannis Kormas
Special Guest Lecturer Dr. Tom Wilson
Course Presenter:
Thomas G. Wilson, Jr. received his D.D.S. degree from the University of Tennessee School of Dentistry in 1971, and his Certificate in Periodontics from the University of Washington Graduate School of Dentistry in 1974, and has a private practice limited to periodontics in Dallas, Texas. He is a Diplomate of the American Board of Periodontology and a member of the International College of Dentists. He serves as a Clinical Associate Professor at the Texas A&M University Baylor College of Dentistry and the University of Texas at San Antonio Dental School. Dr. Wilson has lectured extensively on a national and international level and is the author of a number of professional publications. He is also the author of award winning textbooks including Dental Maintenance for Patients with Periodontal Diseases; ITI Dental Implants: Planning, Placement, Restoration, and Maintenance; and Periodontal Regeneration Enhanced, and one of the authors of La riduzione dei tempi di trattamento, and an editor and contributor to the books Advances in Periodontics, Fundamentals of Periodontics, and Minimally Invasive Periodontal Therapy. In addition, he was Editor-in- Chief of Quintessence International, as well as Associate Editor-In-Chief of the Journal of Periodontology, and currently serves as a reviewer for a number of professional journals and Editor-in-Chief of Decisions in Dentistry.
Lecture Titles:
Part 1 - Peri-implant Problems: Etiology, Therapy, and Maintenance with an emphasis on the role of foreign bodies
Part 2 - The Routine Undertreatment of Periodontitis: Why doesn't our treatment work?
Part 3 - The role of interdental corticotomy in orthodontic therapy
Course Summary:
Part 1: Peri-implant Problems: Etiology, Therapy, and Maintenance with an emphasis on the role of foreign bodies
Synopsis: The number of implants suffering from peri-implant problems is increasing. There are continued questions concerning the etiology and treatment of these entities. This presentation will cover new data on these topics. The role of foreign bodies including cement and titanium found in soft tissues surrounding implants affected by these conditions will be discussed. The effect of early and late colonizing bacteria on the implant surfaces and their role in the production of these foreign bodies will also be detailed. New therapeutic and maintenance modalities will be discussed including appropriate methods for removing biofilm from infected implant surfaces and the idea that these approaches may or may not result in new attachments to implant surfaces previously covered with biofilm.
Part 2: The Routine Undertreatment of Periodontitis: Why doesn't our treatment work?
Synopsis: Undertreatment of inflammatory periodontal diseases often results in unnecessary tooth loss. The shortcomings of traditional non-surgical periodontal therapy will be discussed as well as what can be done to overcome these shortcomings. The concepts of therapeutic endpoints and the use of advanced visualization techniques to improve clinical outcomes will be covered.
Part 3: The role of interdental corticotomies in orthodontic therapy
Synopsis: Interdental corticotomies, performed in office, allow both accelerated and extended tooth movement in 3 planes of space when compared to conventional orthodontic approaches. This lecture will emphasize planning and clinical approaches to the use of corticotomies by the orthodontic/surgical team. Results of the therapy covering a 10-year period will be detailed.
Course Objectives:
Part 1
• Learn new concepts about the etiology and therapy for peri-implant problems
• Understand the role of cement in these processes and how to ameliorate the problem
• Know the details of the role of titanium particles in the etiology of bone loss
• Understand the new approaches for treating these problems
Part 2
• To understand the role of subgingival calculus in the etiology and treatment of inflammatory periodontal diseases
• To understand the use of advanced visualization in therapy
Part 3
• To understand the rationale for corticotomies
• Know which cases respond well to this therapy
• Understand potential complications and how to avoid them
Date: Saturday, August 6, 2022
Time:
• 7:30 am - 8:00 am – Registration & Continental breakfast
• 8:00am - 8:15 am – Welcome
• 8:15 - 10:45 am – Presentation Part I
• 10:45 - 11:00 – Coffee break
• 11:00am - 1:30 pm – Presentation Part II
Continental breakfast/Late Morning refreshments
Location: Lecture Room 605, Main Campus
Questions:  Please contact:    Mary Sayre-  sayre@tamu.edu    or call 1-214-828-8140
Credit: 5.25 Hours Lecture- This program is intended for periodontists, dentists, dental hygienists, dental residents, and dental students.  This is entirely presented in a lecture format with interaction from the audience for questions and responses.
AGD Codes: 490 Periodontics
Continental breakfast/Late Morning refreshments
The ARTHUR H. MERRITT MEMORIAL LECTURESHIP in Periodontics was established at Texas A&M College of Dentistry in December 1971. This lectureship for 2022 marks the 50th annual memorial lectureship.  Because of the thoughtfulness and generosity of Dr. and Mrs. Merritt, graduate and undergraduate students of the college and members of the Southwest Society of Periodontists are privileged to share in the wisdom and knowledge of an outstanding lecturer in the field of periodontology.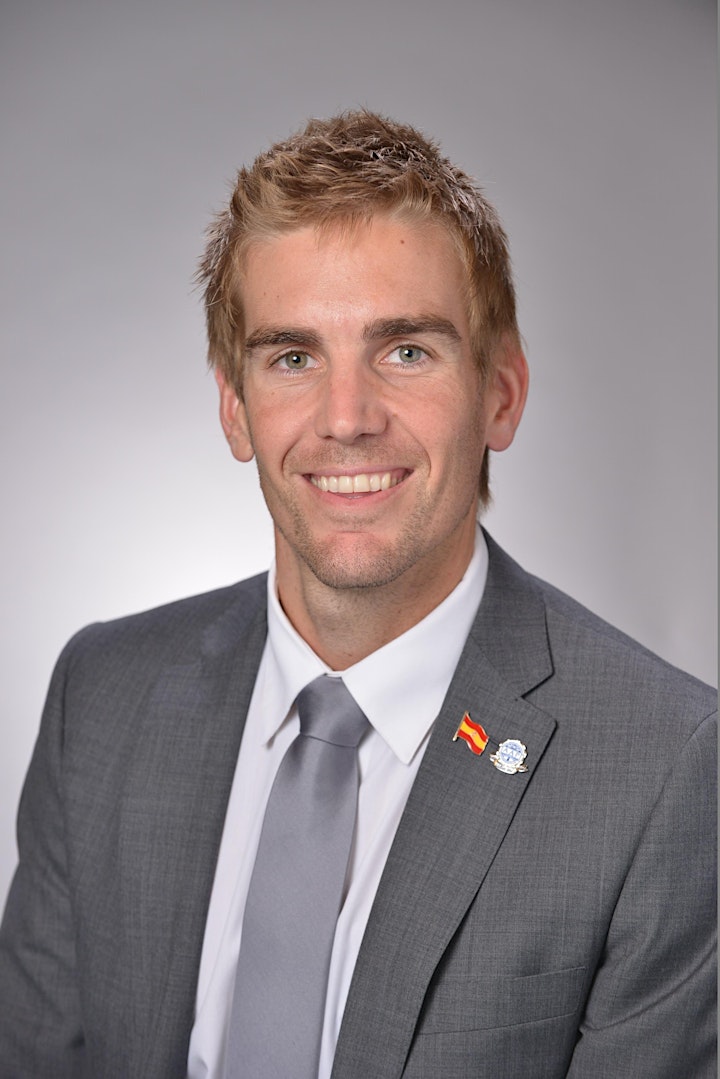 Course Organizer:  Dr. Carlos Parra
Dr. Carlos Parra was born and raised in Barcelona, Spain. He graduated from dental school (2009) at Universitat Internacional de Catalunya (UIC), Barcelona, Spain.
After his graduation, he got enrolled in a Clinical Residency in Periodontology at UIC (2009-10).
He also served as pre-doctoral clinical instructor (2011 – 12) at UIC.
During that period he was also involved in research relating oropharyngeal dysphagia and oral hygiene.
Dr. Parra practiced dentistry in Barcelona, Spain, for 3 years (2009-12) prior to coming to Boston, USA.
In 2012 he continued his studies for a Certificate in Periodontics at Tufts University School of Dental Medicine, Boston, Massachusetts (2012-15).    
Since November 2015 he has been Clinical Assistant Professor in the Department of Periodontics at Texas A&M College of Dentistry, Dallas, Texas. 
In September 2016, during the 102 Annual Meeting of the American Academy of Periodontology (AAP), he received the Leslie M. Salkin Award for the highest-scoring candidate on the 2016 American Board of Periodontology (ABP) Oral Examination.
In addition, Dr. Parra is the recipient of the American Academy Foundation Fellowship to the Institute for Teaching and Learning (ITL) in Health Professions, and the Bud and Linda Tarrson Fellowship Award.
On January 2019 , Dr. Parra was appointed Assistant Program Director of the Department of Periodontology, at Texas A&M University, College of Dentistry.
Dr. Parra has lectured nationally and internationally on periodontics. His main areas of interest are soft tissue enhancement and dental implants. 
PROFESSIONAL AFFILIATIONS:
-          AAP – American Academy of Periodontology
-          ADA – American Dental Association
-          TDA – Texas Dental Association
-          DCDS – Dallas County Dental Society
-          ITI – International Team of Implantology
-          HDA – Hispanic Dental Association
-          NTHDA – North Texas Hispanic Dental Association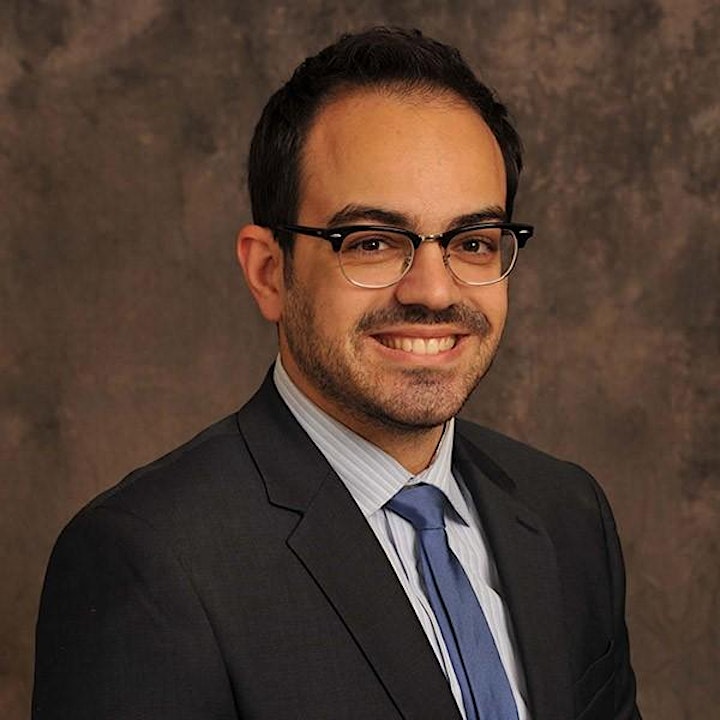 Course Organizer: Dr. Ioannis Kormas comes from Athens, Greece and is a Clinical Assistant Professor in the Department of Periodontics at the Texas A&M College of Dentistry. He received his dental degree (D.D.S.) at the National and Kapodistrian University of Athens in 2013. After 1 year of private practice and 1 year of service at the Hellenic Air Force General Hospital he completed the 2-year Advanced Education in General Dentistry (A.E.G.D.) at the Eastman Institute for Oral Health (University of Rochester) in 2017. Following that, he completed his Periodontology residency at the University of Minnesota and Master of Science (M.S.) in 2021. His research experience, as part of his Master of Science studies, was in the field of metabolomics, where he used the Nuclear Magnetic Resonance and Mass Spectrometry technologies to investigate changes in the metabolites of gingival crevicular fluid sampled from individuals with periodontitis and healthy controls. He is the recipient of Marmion & Ruth Houglum Endowment and of the Engel Award related to research and teaching at the University of Minnesota. Additionally, he received the Nobel Biocare Student Member Annual Meeting Scholarship in 2019 and the Dr. Fanny Freund Advanced Education Scholarship for the year 2020-2021. He has presented his work in national and international meetings and has several publications in peer-reviewed journals. Dr. Kormas started working in the Department of Periodontics of Texas A&M School of Dentistry in July 2021.
PROFESSIONAL AFFILIATIONS:
• AAP – American Academy of Periodontology
• IADR – International Association for Dental Research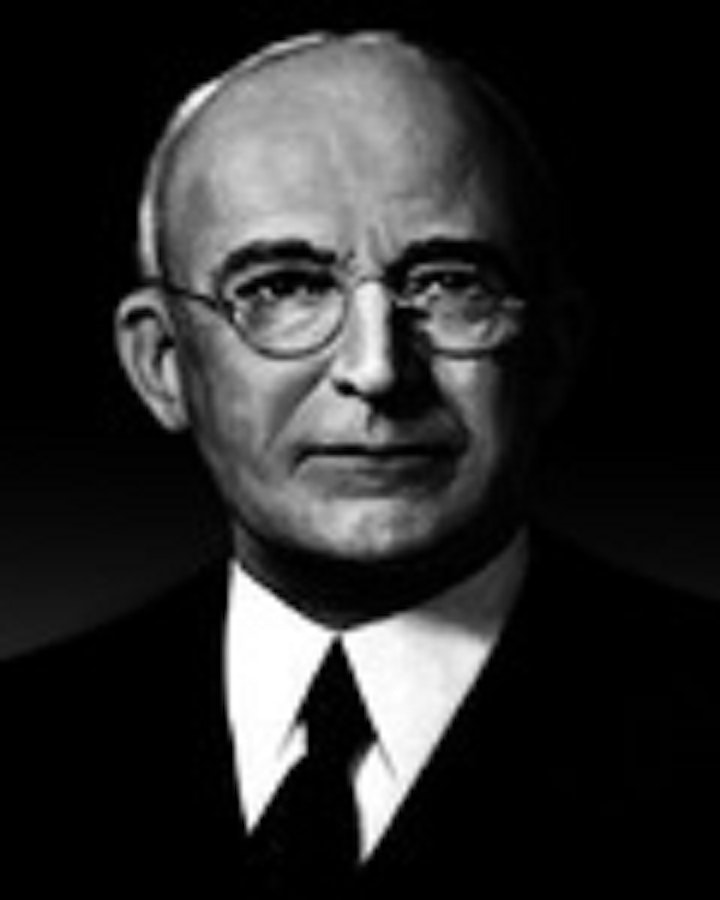 Arthur H. Merritt, D.D.S. (1870- 1961) was one of the early pioneers in periodontics. In his later years, he was known as the "Dean of Periodontists." His office was located on 5th Avenue in New York for many years.
Dr. Merritt was one of the organizers of the American Academy of Periodontology and was very proud of the fact that he had attended every meeting but one, since its organization. In 1925 he served as President of the Academy. He was author of one of the first textbooks on periodontology and wrote many articles that have been published in that field. He taught periodontics at New York University School of Dentistry. Dr. Merritt was the first Diplomate of the American Board of Periodontology and served on the Board for several years. He received the Fauchard Medal in 1932, awarded by Dental Survey for Advancing the Field of Preventive Dentistry.
Dr. Merritt visited Texas A&M College of Dentistry annually for many years and was a strong supporter of the Texas A&M training concept.
The Arthur H. Merritt Lecturers
1972 Dr. Helmut Zander *
1973 Dr. Donald A. Kerr*
1974 Dr. John F. Prichard*
1975 Dr. Sigurd P. Ramfjord*
1976 Dr. S. Sigmund Stahl*
1977 Dr. Harald Löe*
1978 Dr. Sigmund S. Socransky*
1979 Dr. Jan T. Lindhe
1980 Dr. Robert G. Schallhorn
1981 Dr. Knut A. Selvig
1982 Dr. Timothy J. O'Leary*
1983 Dr. William K. Bottomley*
1984 Dr. Robert J. Genco
1985 Dr. Max A. Listgarten
1986 Dr. Sture A. Nyman*
1987 Dr. Roy C. Page
1988 Dr. Burton Langer
1989 Dr. Alan M. Polson
1990 Dr. Myron Nevins
1991 Dr. Gerald M. Bowers
1992 Dr. Jens J. Pindborg*
1993 Dr. Ray C. Williams
1994 Dr. William Becker
1995 Dr. Michael G. Newman
1996 Dr. Jay S. Seibert*
1997 Prof. Giovan Paolo Pini Prato
1998 Dr. J. Gary Maynard*
1999 Dr. Niklaus Lang
2000 Dr. Dennis P. Tarnow
2001 Dr. Sebastian G. Ciancio
2002 Dr. Maurizio S. Tonetti
2003 Dr. Louis F. Rose
2004 Dr. Gary C. Armitage
2005 Dr. Terry D. Rees*
2006 Dr. Daniel Buser
2007 Dr. Raymond A. Yukna
2008 Dr. Brian A. Mealey
2009 Dr. Edward P. Allen
2010 Dr. Michael K. McGuire
2011 Dr. Maurice A. Salama
2012 Dr. Stuart J. Froum
2013 Dr. Anton Sculean
2014 Dr. Hom-Lay Wang
2015 Dr. Henry Greenwell
2016 Dr. Daniel Buser
2017 Dr. Thomas Van Dyke
2018 Dr. Nico Geurs
2019 Dr. William V. Giannobile
2020 No meeting due to COVID pandemic
2021 Dr. David Cochran-First Online Program
*Deceased

TAMCOD Office of CE Registration Information, Certifications & Cancellation/Refund policy:
Texas A&M University College of Dentistry is an  ADA CERP Recognized Provider.                                            QUESTIONS: Please feel free to call us at 1-214-828-8238. For quickly response please email your questions through the online registration website ADA CERP is a service of the American  Dental Association to assist dental professionals in identifying quality  providers of continuing dental education. ADA CERP does not approve or  endorse individual courses or instructors, nor does it imply acceptance of  credit hours by boards of dentistry. Concerns or complaints about a CE  provider may be directed to the provider or to ADA CERP at www.ada.org/cerp. Continuing education credits issued for  participation in the CE activity may not apply toward license renewal in all  states/provinces. It is the responsibility of each participant to verify the  requirements of his/her state/provincial licensing board(s).CONFIRMATIONS:  Will be sent by e-mail to the official email address provided by the attendee to the registration website. Exact email is necessary. REGISTRATION CANCELLATION: Tuition is refundable if a course is canceled by  the Office of CE. A $50 fee will be assessed for any course  cancellation.  All payments by check or cash are deposited into the Texas A&M account  and CANNOT be refunded.  "No Shows" for a course  forfeit all tuition. Confirm notification of cancellation by e-mail. The CE Office cannot be held responsible for a  non-refundable airline ticket.