Description
The Summer of Love Concert is a concert experience that has audiences reliving the memories. Throughout 2017, Glen Burtnik's Summer of Love Concert will celebrate the 50th Anniversary of the Summer of Love – 1967, focusing on musical highlights of that year (as well as great songs from 1968 and 1969), which unofficially kicked off with the release of The Beatles "Sgt. Peppers Lonely Hearts Club Band" plus the release of many seminal rock albums from The Doors, Jefferson Airplane, The Rolling Stones and The Jimi Hendrix Experience.
Comprising of 12 or more performers including a horn section, strings, keyboardists, percussionists, background vocalists and an incredible rock rhythm section, The Summer of Love Concert recreates "note for note and absolutely live" the songs and the psychedelically flavored spirit of the Woodstock Generation. The songs run the gammet from the psychedelic songs to rockin' album tracks to a sprinkling of now hip Top 40 pop from that era.

BYOC- Bring Your Own Chair. Children age 12 & under are granted free entry to The Freeman Stage for all General Admission performances and must be accompanied by an adult.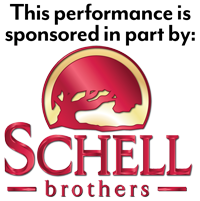 What's the refund policy?

The Freeman Stage at Bayside is an outdoor venue and inclement weather may result in the cancellation of events. All ticket sales are final, nontransferable and nonrefundable, even in cases of inclement weather, unless the area is officially closed due to public safety reasons. Umbrellas of any size are prohibited. For the most updated information, visit our website (freemanstage.org), Facebook page (facebook.com/freemanstage), Twitter feed (twitter.com/freemanstage) or call The Freeman Stage Box Office (302-436-3015). Events are subject to change without notice.
Beware of third party ticket vendors.
Only those tickets purchased directly through freemanstage.org (through our ticket vendor Eventbrite) or the Eventbrite App will be supported and/or honored for performances held at The Freeman Stage at Bayside. Individual reselling of tickets is also prohibited.
House & Ticket Policies: https://freemanstage.org/visit/venue-policies
Need help? We're here for you!
Call The Freeman Stage Box Office at 302-436-3015 or email info@freemanfoundation.org
Seating Map illustration for this performance