Description
A Very Human Future
RSVP REQUIRED TO GET INTO THIS EVENT.
Vortex Dome at Los Angeles Center Studios
Monday, October 22, 2018 from 6-9 pm
450 S. Bixel, Los Angeles, CA 90017
6:00 pm - 6.45 pm Registration and Networking
6.45 pm - 8.00 pm Presentation and discussion led by Rohit Talwar
8.00 pm - 8:20 pm Partner presentations from Nadya Ichinomya and Stephanie Michele
8:20 pm - 9:00 pm Book Signing and Networking
Hear Rohit Talwar, global futurist, award-winning speaker, author, and the CEO of Fast Future speak about his newest book: A Very Human Future - Enriching Humanity in a Digitized World. Mr. Talwar will be signing books after his presentation.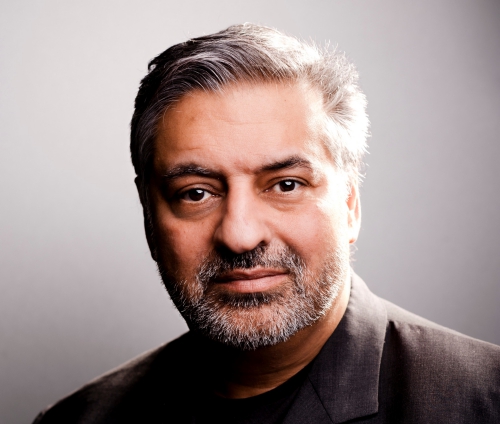 A Very Human Future acknowledges the powerful technological shifts reshaping our world and the commercial and competitive drive from companies and countries to be leaders in the race to dominate world changing fields such as AI, blockchain, and genomics. Indeed, the central argument of the book is that we cannot and probably should not try to hold back innovation. Instead the book argues that we need to overturn the death grip of decaying orthodoxies and assumptions. A Very Human Future is a call to experiment with a range of actions and initiatives to prepare ourselves for a radically different world and range of possible futures - because we simply don't know if AI and its disruptive cousins will eliminate more jobs than they create.
As lead author, Rohit has been captivating audiences across the globe from California, DC, and New York to Singapore, St. Petersberg and Dubai, pulling no punches on the hurdles we must overcome. He has been inspiring attendees to go beyond expressing concern to starting practical trials of actions that individuals, businesses, governments, and society can undertake to begin preparing for fundamental and unpredictable shifts in everything we take for granted from employment to schooling.
A Very Human Future presents a hard hitting twelve point manifesto of how we can prepare ourselves for deep disruption and backs up these core themes with a range of ideas and actions through which we can start to experiment our way through the potential shocks to employment, civil society, and the economy.