500 Startups x Alibaba Entrepreneurs Fund @RISE Founders Night
Description
ABOUT THE EVENT
Come meet 500 Startups' Edith Yeung (500 China), Bonnie Cheung (500 Hong Kong), and the Alibaba Entrepreneurs Fund. Connect with investors, founders and innovators over awesome wine & canapes from Bottles XO at the amazing WeWork Tower 535 location.
在今年的Web Summit亚洲盛会RISE香港期间,500 Startups中国团队将与阿里巴巴创业者基金合作举办一场投资人、创业者、科技创新人士齐聚的酒会———500 China 合伙人Edith Yeung、Bonnie Cheung将出席~美酒佳肴间,与新创圈朋友共度好时光
***YES, DRINKS & FOOD ON US As We Want You To Have an Awesome Time! So, RSVP Your Spot Soon As We Expect a Full House! ***
AGENDA
18:30 - 19:00 Registration
19:30 - 19:45 Welcome speech from the Hosts & Sponsors
19:45 - 21:00 Networking over Drinks & Canapes!
ABOUT THE HOSTS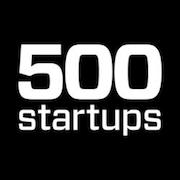 500 Startups is an early-stage venture fund and seed accelerator. Some of our companies include Twilio (NYSE: TWLO), Credit Karma, Grab, Wildfire (acquired by Google), Makerbot (acquired by Stratasys), Viki (acquired by Rakuten), Simple (acquired by BBVA), Sunrise (acquired by Microsoft), Behance (acquired by Adobe), Ipsy, Udemy, Smule, Styleseat, SendGrid, Angellist and many other great companies.
500 Startups为全球最活跃的早期基金和最大的创业网络。2010年7月从硅谷开始, 我们的全球团队分布于20个国家,通晓超过20种语言. 我们的投资項目包括 Twilio (于2016年在纽交所上市), Credit Karma (估值30亿美元), Grab (估值30亿美元), Wildfire Google 收购), Makerbot (Stratasys 收购), Viki (Rakuten 收购), Simple (BBVA 收购), Sunrise (微软收购), Behance (Adobe 收购), 還有40多家超过一亿美金的公司Ipsy, Udemy, Smule, Angellist 等等。
Alibaba Entrepreneurs Fund is a not-for-profit initiative launched by Alibaba Group in 2015. Our mission is to help Hong Kong and Taiwan-based entrepreneurs and young people realize their dreams and visions for their businesses and communities. We are passionate about fostering the entrepreneurial spirit amongst young people. As such, we established in Hong Kong a HK$1 billion fund and in Taiwan a NT$10 billion fund to support entrepreneurs in both markets.
阿里巴巴创业者基金为阿里巴巴于2015年设立(香港基金规模为10亿港币,台湾基金为100亿新台币),为鼓舞支持香港台湾创业者和年轻一代为其社区实现商业梦想和愿景,旨在激发年轻一代的创业精神。
Sponsor

Whether you run out of drinks at a dinner party, need refreshment at a picnic in the park or just need a great bottle at a restaurant, bottlesXO will deliver when you need them at perfect drinking temperature. There's no minimum order or delivery fee, and you'll have your bottles in 60 minutes or less (actually, our average delivery time is less than 30).
WeWork transforms buildings into beautiful, collaborative workspaces, providing the infrastructure, services, events, and technology so that members can focus on their work.