Description
Startup founders face no shortage of challenges in running their companies. Recent news have served as a sobering reminder of the additional, sometime systemic, challenges women face in tech, whether as founders, employees, or investors.
Join 500 Startups and a panel of distinguished founders and investors talk about the challenges and opportunities in the LA tech ecosystem.
You'll also get to meet 500 Startup's LA team and learn more about our local efforts. Drinks and light appetizers will be provided.
PANEL MEMBERS: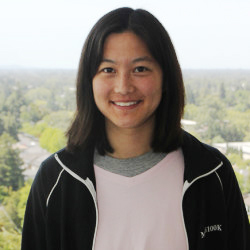 Elizabeth Yin | Panel Moderator and Partner, 500 Startups
Elizabeth is a Partner at 500 Startups and runs the Mountain View accelerator. She previously was the CEO/co-founder of an adtech company called LaunchBit (acq '14). In a prior life, Elizabeth was a product marketing manager at Google. She has a BSEE from Stanford and an MBA from MIT Sloan.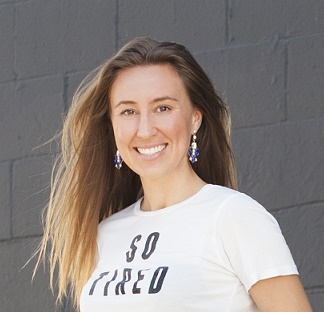 Vanessa Dawson | Founder, Vinetta Project
Vanessa is a serial entrepreneur and active angel investor with a background in digital development, retail finance and private equity. Vanessa's current role is as the CEO and Founder of The Vinetta Project, a high impact ecosystem that accelerates female founder's growth and facilitates access to capital. Vanessa began her career in retail finance and private equity in Vancouver and New York. Following that she worked at a top digital development agency consulting with fortune 500 companies and leading startups on their digital platform bids and roll outs. Vanessa launched her own technology venture called Evry in 2010. Evry was a crowd-funding platform for group activities that enabled users to schedule group plans and collect payment more efficiently.
Vanessa has been featured in INC, Business Insider and CNNMoney's Upstart 30. She is also a member of the #UN70 a group of 70 global digital leaders nominated to assist the UN in leveraging digital opportunities.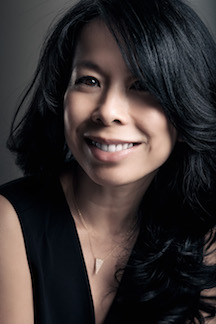 Eva Ho | Managing Director, Fika Ventures

Eva is a Managing Director at Fika Ventures, an LA-based seed fund that invests in founders solving meaningful, systemic problems through the use of data, related AI-enabled technologies, and automation. Prior, she was a founding GP at Susa Ventures. She is a serial entrepreneur and founder, most recently a founding executive at Factual, a leading location data provider in Los Angeles. Prior, she was a Senior Product Marketing Manager at Google and Youtube for 5 years. Prior to Google, she was the head of marketing for Applied Semantics, a company that sold to Google in 2003. She also co-founded Navigating Cancer, a health startup, in 2008 which is now based in Seattle. She is active in the non-profit sector, serving on the boards of California Community Foundation, Ocean Conservancy, First Descents, and Iridescent. She is currently the Entrepreneur-in-Residence for the city of Los Angeles working with Mayor Eric Garcetti and his team. Eva holds an MBA from Cornell and a BA from Harvard.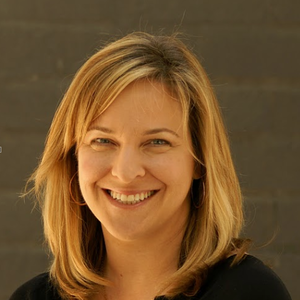 Kara Weber | Managing Partner, Brilliant Ventures
Kara is a serial tech/media entrepreneur and operator driven by a creative heart. A born marketer, she's been lucky or smart enough to be a founder and/or leader of many breakthrough companies - Adap.tv (sold to $AOL), Rubicon Project ($RUBI), Mogopop, Talking Panda, Streetmail (now Everyday Health), and Tripod (sold to $LCOS) - and still finds nothing as compelling as working with brilliant entrepreneurs and amazing companies. Her interests - beyond art, reading and travel - lie in developing innovative technology, scalable global platforms and revolutionary ideas.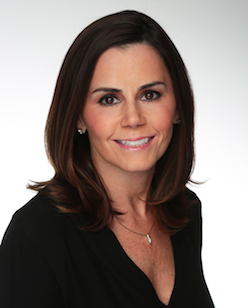 Robyn Ward | CEO, FounderForward
Robyn Ward is a 20-year veteran of the technology startup space. She is currently CEO of FounderForward, a startup consultancy and founder coaching business. Prior to going out on her own, Robyn launched and ran the strategic investment fund at United Talent Agency. Before that, she served on early leadership teams at five venture-backed companies, including Docstoc which was acquired by Intuit.

Robyn co-teaches a class on Entrepreneurship at her alma mater USC, where she is also on the Advisory Council of the Lloyd Greif Center for Entrepreneurial Studies. Robyn is also a mentor to several accelerators and has been named a Top Woman in LA Tech by DigitalLA and a Top LA Tech Ambassador by TechWeek.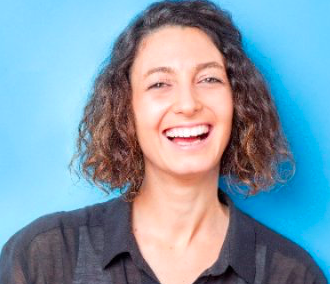 Myriam Bocobza | Founder, We are Onyx
Myriam is a Parisian-Angeleno with a passion for food, stories, and finding creative solutions to challenging problems. She is also co-founder and CEO of We Are Onyx, a fast-growing beauty discovery and retail platform for Black Women, which was just in Batch 19 of 500 Startups.
In her most recent role as Director of Business Development for AEI, Myriam has spent over five years advising startups, investors and corporations pursuing ventures at the intersection of tech and media. She has a Masters in Banking and Finance from Paris II and an MFA in Film Producing from USC. Some of the companies she's been with include Barclays Capital, JPMorgan and HBO.
Myriam has lived in 4 countries on 3 continents so far, has traveled to over 42, and can say "thank you" in about as many languages.
PARKING OPTIONS
Gas Company Tower
555 West 5th Street
Los Angeles, CA 90013
Pershing Square Underground Lot
530 S Olive St
Los Angeles, CA 90013
Park Fifth
437 South Hill Street
Los Angeles, CA 90013
504 Joe's Auto Parks
504 S Hill St
Los Angeles, CA 90013