Description





ONLINE TICKET SALES HAVE ENDED. HOWEVER, YOU CAN REGISTER AT THE DOOR FOR $128, IF YOU FIT AUDIENCE CRITERIA:
Active, accredited investor

(Please no analysts, lawyers, startup founders or interns).

Corporate strategic at a large tech company

(ex: Google, Facebook etc.) Must be in an investment-making position

Major press outlet
500 Startups' Annual Partner, Limited Partner or Mentor

(Mentors must also be investors)
ABOUT DEMO DAY
Demo Day is an invite-only event for 500+ active & accredited investors to view our most recent accelerator startups before they 'graduate'. Attendees will get a first look at the startups' pitches, meet the founders, and network with other top-tier investors, corporate strategists, and press.
THEME: DEMO DAY BATCH 22 is DEMO-WEEN (Halloween themed). Expect a few goblins, ghosts, & ghouls.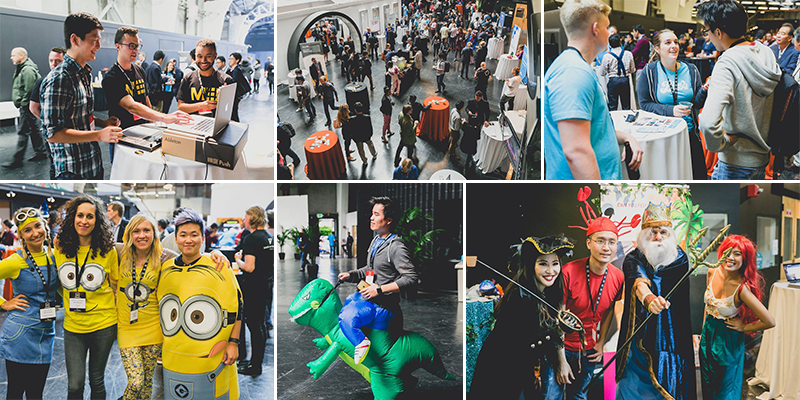 DEMO DAY AGENDA
Registration
1:00–2:00pm
Batch 22 Company Demos
2:00–2:45pm
Break
2:45–3:15pm
Batch 22 Company Demos
3:15–4:00pm
Networking Reception
4:00–5:00pm
Drinks & snacks will be provided
---
MEET THE BATCH
500 Startups is ramping up its next batch of companies in its seed program, which this time consists of 27 startups from 14 countries. 42% of the companies are based outside of the United States, with founders representing Argentina, Brazil, Canada, Hong Kong, Israel, Italy, Nigeria, Portugal, Russia, Singapore, South Africa, the United Arab Emirates and the United Kingdom.
The firm's pitch to companies entering the accelerator has generally been that it can better help support growth and marketing efforts. So a lot of the companies you'll find in this batch are ones that align neatly with those needs, from financial tech to digital health. They're the kinds of businesses that may look better at scale, but need help getting off the ground.
Batch 22 consists of:
14% of companies have a female founder

31% of founders are Asian

11% of founders are Middle Eastern

10% of founders are LatinX

8% of founders are Black
B22 includes a focus on FinTech, Data, and Digital Health, with other startups ranging from facial recognition to supply chain management to the largest global community of motorcycle riders.
Botsociety — A design tool for previewing, prototyping and testing conversational interfaces
COR — Project management software for helping professional services firms increase profitability by intelligently optimizing project costs and cash flows.
Cryptomover — Developing index funds to allow investors diversify their crypto portfolios with minimal time and effort.
curio.io — Listen to curated, professionally narrated articles from premium publications like The Financial Times, The Guardian, and Aeon at home or on the go.
Elyse28 — An online subscription service that helps women live free of chronic illness by offering personalized health coaching.
FalaFreud — An online subscription service that helps Brazilians get therapy from certified therapists over audio, text, and video on their mobile device.
FinCheck — AI Financial Assistant
FreightRoll — Makes shipping predictable through an open marketplace of connected shippers and truckers.
Fyodor Biotechnologies — Developing a non-invasive technology that helps people with a fever diagnose malaria in 25 minutes using a few drops of urine instead of blood.
Judolaunch — A tool that helps small e-commerce brands expand internationally by engaging a global community of online consumers.
LaborVoices — LaborVoices protects apparel brands through intel on factory conditions sourced directly from workers.
MailHaven — An electronic mailbox that helps suburban homeowners secure and monitor their deliveries without the need for wired power or home WiFi.
Mediation Online — A web service that helps Brazilian corporations and consumers resolve legal disputes quickly and inexpensively with an automated, binding mediation process.
Mira — Streamlines the life insurance experience for the higher risk population using technology and machine learning.
Mobile Forms — A platform for local and international businesses to crowdsource reliable market data in Africa.
Next Play — Powers personalized employee mentorship at scale.
Ohalo — Blockchain-based data management solution to help financial institutions prove data provenance and compliance.
OpenUp — Measures the impact on purchase behavior across online and offline ads
Payment24 — A fuel payment and fleet management system that integrates into gas stations and vehicles to reduce fraud and increase efficiencies.
Plum — A chatbot that automates your money so you can effortlessly save, invest and avoid rip-off bills.
Public Goods — Health-focused consumer-packaged goods.
Rapa — Alternative mortgage lender for US customers to buy homes abroad
reDock — A proposal automation solution that mines and tailors corporate information on-demand to help professional services companies win complex RFPs
Rever — A mobile application that helps a global community of motorcycle riders discover, track and share their riding experiences together.
Sendoso — Helps B2B companies grab the attention of prospects and customers with an all-in-one platform for sending things like direct mail, handwritten notes, and custom gifts.
ShortPoint — A subscription software that helps department managers design gorgeous intranets portals with no coding & directly from Office 365, SharePoint & SAP Cloud.
Sofy.ai — Intelligent, trainable bots for software developers to end daily repetitive tasks like testing, deploying and monitoring and live support.
VCV — AI-powered recruiting bot that helps enterprises hire smarter and faster by autonomously searching resumes, conducting automated phone screens with voice recognition and recording video interviews.
---


WANT TO INVITE SOMEONE?
Demo Day is an invite-only event. If you'd like to invite an active, accredited investor or their representatives, please have them register. We carefully vet each registered attendee to make sure they meet our audience criteria.


WANT TO GET INVOLVED?
If you'd like to sponsor, volunteer, or ask questions, email stanley.shavers@500.co.

For press inquiries, email kelsey@kcpr.com.
---
ATTEND OUR NEXT EVENT:

Tuesday, Dec. 5. PreMoney SF: one-day conference about the most disruptive strategies, models, and technologies for the future of venture capital. Featuring the world's most forward-thinking investors, PreMoney will provide attendees with insights and tactics for building successful, scalable venture portfolios that are just as innovative as the companies they finance.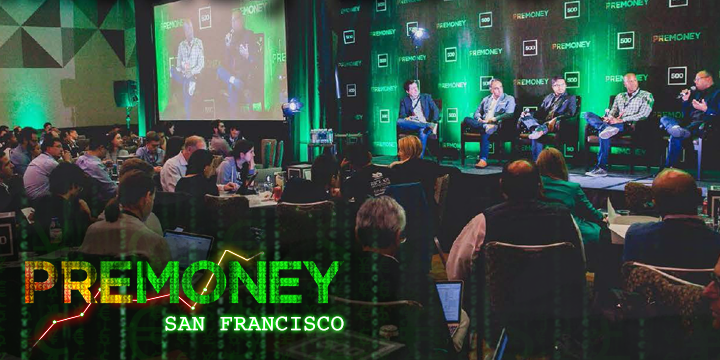 ---


EVENT REGISTRATION PARTNER




#500STRONG ANNUAL PARTNERS

GOLD ANNUAL PARTNERS
WSGR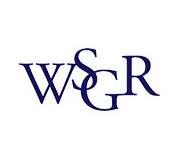 ---


ABOUT 500 STARTUPS
500 Startups is a global venture capital seed fund and a network of startup programs headquartered in Silicon Valley. With over $350M in committed capital across 4 main funds and 13 micro funds, we have invested in 1,900 technology startups all over the world since our 2010 inception including: Twilio (NYSE: TWLO), Credit Karma, Grab, Udemy, Talkdesk, Intercom, MakerBot (acq'd by SSYS), Wildfire (acq'd by GOOG), and Viki (acq'd by Rakuten). Our team of 150 people based in 20 countries manage seed investments across 60 countries and speak over 25 languages.