Description
ONLINE REGISTRATION IS CLOSED. IF YOU FIT AUDIENCE CRITERIA, YOU CAN BUY A TICKET AT THE DOOR FOR $128. Investors, corporate strategists, and press only, please.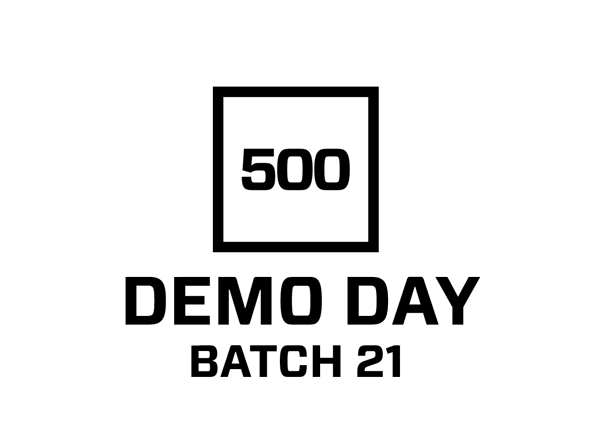 ABOUT DEMO DAY
Demo Day is an invite-only event for 500+ active & accredited investors to view our most recent accelerator startups before they 'graduate'. Attendees will get a first look at the startups' pitches, meet the founders, and network with other top-tier investors, corporate strategists, and press.
DEMO DAY AGENDA

Registration
1:00–2:00pm
Batch 21 Company Demos
2:00–2:45pm
Break
2:45–3:15pm
Batch 21 Company Demos
3:15–4:00pm
Networking Reception
4:00–5:00pm

MEET BATCH 21
500 Startups Batch 21 is made up of 29 companies, 43 percent of whom have an international founder. The batch expands across verticals, including VR, healthcare, financial technology, and drones. There's also an automotive track hosted by General Motors. Here's a list of all the Batch 21 companies:
AA Audience — Helping the finance industry get customers on mobile devices.
Adventure Bucket List — A platform that streamlines tour and activity bookings for destinations.
Avision Robotics — Air Traffic Management for Autonomous Commercial Drones
BillTrim — Upload your bills, we'll reduce them.
Chatter Research — Real-time customer feedback solution for retail and hospitality.
Croma — A content distribution analytics platform for news organizations.
ElleBox — An organic feminine hygiene subscription box service.
FactoryFour — Enabling automated manufacturing, at scale, and anywhere in the world.
Folia Water — Consumer goods water filter for the 4 billion who make less than $10 a day.
Georama — A live mobile video platform that provides an alternative to travel.
GlobeKeeper — Secure collaboration platform for law enforcement and security personnel.
Improvado.io — Aggregate advertising data in any visualization tool in minutes.
Lumotune — Changing physical spaces with see-through, connected digital displays.
MedStack — Accelerate the development, adoption, and integration of apps in healthcare.
Meya.ai — A platform to build, train and deploy bots.
OurHealthMate — Allows users to find, book and pay for health care services at hospitals in India, and exchange medical records.
Pluma — A mobile professional development and executive coaching platform for working millennials.
Prolaera — Modernizes continuing education to help professionals stay licensed and "level up."
rakam — A full-stack analytics platform that allows companies to create analytics services based on their needs.
RealAtom — A marketplace for commercial real estate loans, connecting borrowers directly with relevant lenders.
Resonance — Aggregate data from connected devices, smartphones, and apps to understand and predict human behaviors.
so-sure - Taking insurance back to its 17th century roots using 21st century technology to provide consumers with better and up to 80% cheaper insurance
Swept — Helps janitorial companies increase profits and cleaner retention.
Tripplus — A miles and points-based airfare and hotel metasearch and award travel concierge platform.
Vacayo — Transforms long-term rentals into beautiful, short-term group vacation homes available online.
VR Motion Corp — Creating foundational tools for virtual reality in the transportation marketplace.
WeFitter — Health platform that helps companies engage with employees and reduce healthcare costs.
WeTipp — Helps communities engage their members through their passions and skills, and automize their back office.
---


WANT TO INVITE SOMEONE?
Demo Day is an invite-only event. If you'd like to invite an active, accredited investor or their representatives, please have them register. We carefully vet each registered attendee to make sure they meet our audience criteria.


WANT TO GET INVOLVED?
If you'd like to sponsor, volunteer, or ask questions, email stanley.shavers@500.co.

For press inquiries, email kelsey@500.co.
---


EVENT REGISTRATION PARTNER

MEDIA PARTNERS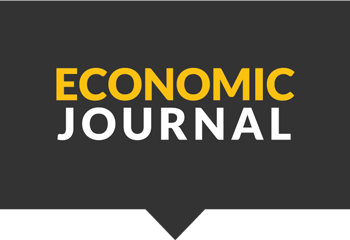 #500STRONG ANNUAL PARTNERS

GOLD ANNUAL PARTNERS
WSGR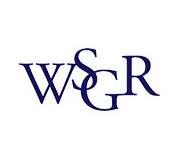 ---


ABOUT 500 STARTUPS
500 Startups is a global venture capital seed fund and a network of startup programs headquartered in Silicon Valley. With over $330M in committed capital across 4 main funds and 13 micro funds, we have invested in 1,800 technology startups all over the world since our 2010 inception including: Twilio (NYSE: TWLO), Credit Karma, Grab, Udemy, Ipsy, Talkdesk, Intercom, MakerBot (acq'd by SSYS), Wildfire (acq'd by GOOG), and Viki (acq'd by Rakuten). Our team of 150 people based in 20 countries manage seed investments across 60 countries and speak over 25 languages.