Description
SOLD OUT
BUT ... WE WILL LIVESTREAM DEMO DAY AT 500DEMODAY.CO
AND OUR NEXT DEMO DAY IS MAY 11! GET AN INVITE FOR BATCH 20 AT 500.CO/DEMO-DAY-REGISTER




ABOUT DEMO DAY
---


Batch 19 Company Demos
An invite-only event for 500+ active & accredited investors, Demo Day is a private viewing of our most recent accelerator startups before they 'graduate'. Attendees will get a first look at the startups, meet the founders, and network with other top-tier investors, corporate strategists, & press.
SPECIAL GUESTS
---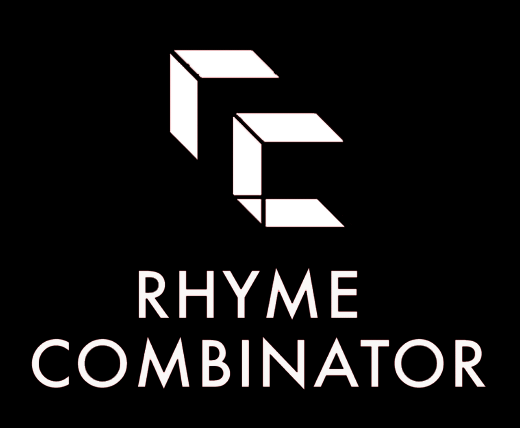 Demo Day Agenda
---


Registration
11:00am–12:00pm
Batch 19 Company Demos
12:00pm–1:00pm
Lunch
1:00pm–2:00pm
Batch 19 Company Demos
2:00pm–3:00pm
Networking Reception
3:00pm–4:00pm

PRESENTING BATCH 19 COMPANIES
---
VIEW HERE Presenting Batch 19 Companies
With 44 companies hailing from 15 international countries
TWO vertical tracks: B2B and Fashion/Beauty
Aella Credit provides instant credit solutions to Africans by eliminating standard loan applications and enabling employees to borrow at competitive rates through their employers.
Almabase makes fundraising easier for schools by helping them engage their alumni effectively.
Ambience Data provides live, accurate environmental insights worldwide to manage pollution health risks.
Aumet is the first marketplace using intelligent technology to assist medical suppliers to validate and to assign reliable distributors with the least amount of time and at half of the cost, plus providing access to all medical tenders and news online.
Baloonr removes bias from group work and decision-making.
Bstow donates spare change automatically from everyday purchases to your charity of choice.
Cardlife helps businesses to take control of their subscriptions with the vision to be the one stop shop for everything SaaS subscriptions.
ChangeJar is a mobile cash payment platform for retailers who want more transactions with higher margins.
ClaimCompass will get the airlines to pay you up to $680 for your delayed, cancelled or overbooked flight.
CloudCoffer is a plug-and-play network security device that shields businesses of any size from external and internal hacking with the most scalable and affordable network protection in minutes.
Crema Co is a marketplace that gives coffee drinkers access to rare coffees from small-batch roasters.
EventXtra is a one-stop Event Management Platform for Corporate Events.
Fingertips Lab is an IoT device allows you to engage your phone while driving, eyes free.
FLYE allows real-time engagement with customers in geo-fenced areas & provides social media analytics to brands – no hashtag needed.
Fuel delivers nutrient-customized meals tailored to your unique body, fitness and biomarker data.
Fuel For Clover is a B2B payments platform for retail petroleum merchants that decrease interchange cost and increase card security.
Gestoos is a computer vision software platform that enables camera (sensor) equipped devices to see and understand human gestures and movements with a level of accuracy never before available.
Gluwa is a blockchain-powered banking platform to send and receive money automatically and privately for businesses.
GymHit is a proactive business management platform for fitness businesses that is introducing a virtual manager for workflow automation for everything from automated booking to billing.
Homigo is a text-based home manager and dashboard for homeowners designed to increase the quality and simplicity of home services.
Hykso is motion sensors for Boxing and MMA that recognize which punch is being thrown and at which speed it's thrown.
iControl replaces paper with an app at construction sites, saving each construction manager time by generating all their daily reports.
Idwall is a B2B solution that builds trust by verifying documents, identity and doing background checks in a reliable and scalable way.
InnerSpace like GPS does outdoors, InnerSpace's instant mapping and location platform transforms the human experience indoors and captures the data on how people interact indoors. We're driving a fundamental shift in the way that people experience, understand, and create their indoor spaces.
Kompyte is competitor tracking software that alerts you in real time when your competitors make changes to their websites, products and digital marketing campaigns.
KiLife is never lose your child again with Kiband, a line of child wearables that sync with your smartphone.
LawTova is an online legal marketplace connecting attorneys with curated freelancers for legal jobs and project-based legal services.
Mashvisor helps real estate investors quickly find traditional and Airbnb investment properties.
MojiLaLa is an emoji Marketplace for independent designers and studios from around the world.
MyFavorito is a CRM platform for the B2C world, used by brands and retailers to increase loyalty, sales and growth.
OpenDoor is solving the urban housing problem through affordable communal living.
OWLR is a mobile-first platform that transforms your off-the-shelf home security cameras into a smarter, simpler and safer home monitoring system.
Park Evergreen is a B2B platform that allows companies to offer unlimited monthly parking to employees across a network of parking lots in their city.
Pawprint is an app that helps pet owners find and book quality veterinarians.
Pluto AI is an AI-powered analytics platform that water companies use to prevent water wastage, predict asset failures, and avoid expensive operations/maintenance costs.
RocketBolt provides easy email & website tracking to help you discover your next big sales opportunity.
Scopio is the best source for user generated images & videos
ShearShare connects salon owners to stylists to fill empty salon chairs.
Sickweather is the Doppler radar of sickness — allowing parents, patients, and providers to check for the chance of sickness as easily as they can check for the chance of rain.
Tagove connects sales and support teams to online customers through live video chat and co-browsing with plug and play installation.
TalentBase is a Payroll and HR software targeting growing businesses across Africa.
Teleport is the first platform for truly interactive video, driving 10x more engagement by providing freely navigable video, enriched with contextual contents.
UNICORN is a stylish skincare brand for men.
WeAreOnyx is a beauty subscription service & digital playground for multicultural millennials.
---
WANNA INVITE SOMEONE?
Demo Day is an invite-only event. If you'd like to invite someone, please have them register.
NOTE: Attendance is limited to active, accredited investors or their representatives. We carefully vet each registered attendee to make sure they meet our audience criteria.


WANNA GET INVOLVED?
If you'd like to sponsor, volunteer or ask questions, email kate at 500 dot co.

For press inquiries, email kelsey at 500 dot co.
EVENT REGISTRATION PARTNER
---



#500STRONG ANNUAL PARTNERS
---


PLATINUM ANNUAL PARTNERS

GOLD ANNUAL PARTNERS

SILVER ANNUAL PARTNERS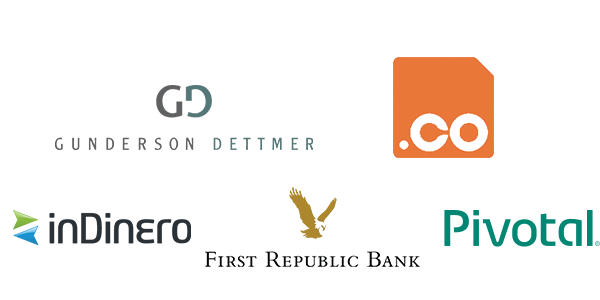 ---