Description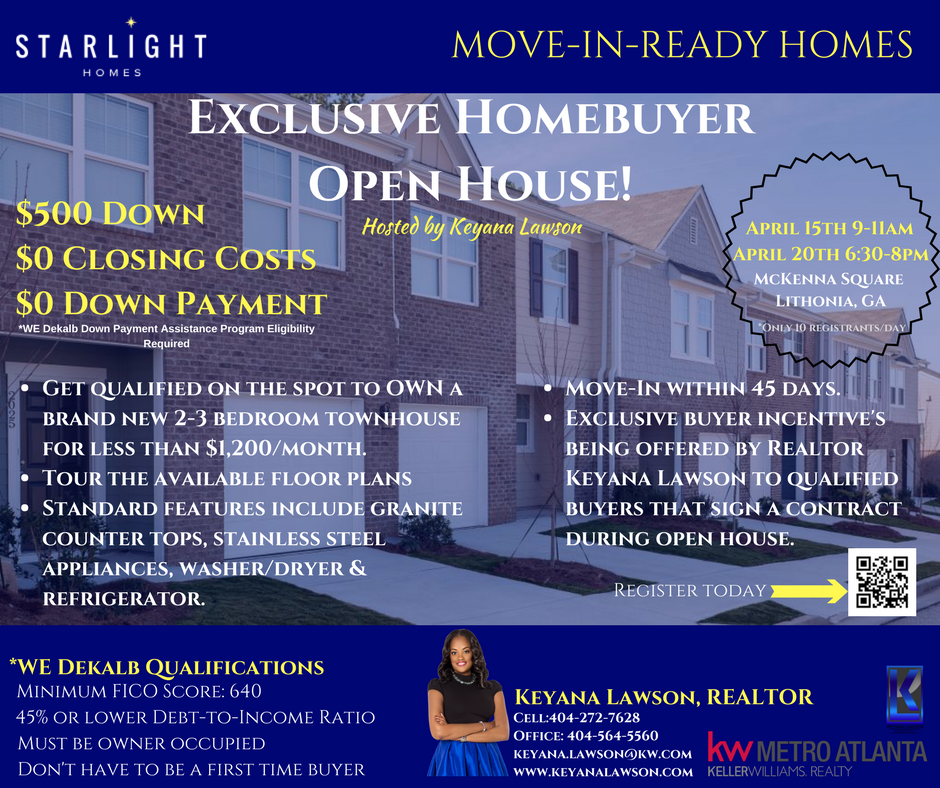 Join Realtor Keyana Lawson and Starlight Homes for an exclusive homebuyers open house to learn how you can build your future with a beautifiul and affordable, move-in ready home. The homes includes standard features such as granite counter tops, stainless steel appliance package, 1-car garage and washer and dryer.
This informational open house will show you how every dollar you spend on rent is wasted once you make your monthly payment. When you buy a home, your monthly mortgage principal pays down your loan balance. If your home's value increases over time, you will have built up equity which means more money in your pocket the longer you own your home.
Buying a home and consistently making your monthly mortgage payments on time can strengthen your credit score. This can be helpful in the future when applying for loans for other major expenses such as buying a new car.
Come out ready to be pre-qualified to own your home with ONLY $500 out of your pocket from contract to close.
All buyer's who enter into a purchase contract at one of the two open houses will receive a $500 buyers incentive from Realtor Keyana Lawson at closing which will make your investment into your new home $0.