Description
Join us for powerful networking and donate to a great cause.
Women hold only 16% of executive roles across banking and financial services. Together, we have the power to change this!
Enjoy an evening of lively networking with other like-minded women in finance. Learn more about Take The Lead's groundbreaking 50 Women Can Change the World in Finance program and how being part of a powerful cohort will advance your career, your firm and the industry - and YES, change the world.
Your ticket purchase and any additional donation will help fund a scholarship to this unique program. If you choose to enroll in this program, yourself, we will apply a 15% discount to your enrollment.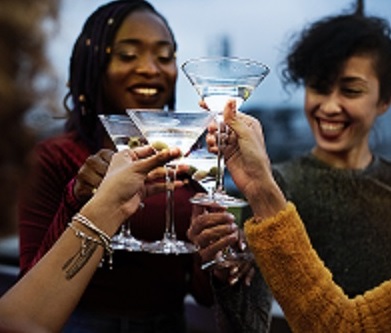 Your host, Laura Smith Dunaief, is the Lead Trainer. Ask her questions about Take The Lead's 50 Women Can programs - and about strategies to narrow the gender leadership gap in the finance sector.
50 Women Can Change the World in Finance is an immersive four-month training and cohort building program launching in May. With the intention of closing the leadership gender gap in finance, women experience intensive in-person training, virtual sessions, inspirational speakers, coaching and networking to transform their relationship to power — from power "OVER" others to the power "TO" lead others. With individual and collective action planning for using their influence collaboratively, women are equipped to integrate skills into their professional lives, to lead innovation and to make fundamental systems change.
Cash bar
We look forward to seeing you there!