In these 4 unique days you will treat yourself like a Goddess by rediscovering your power & beauty, creativity and freedom in Maui, HI.
About this Event
"The 50 Shades of Blue in Maui"- Signature Goddess Event
Retreat in Maui 1 (first steps to unleashing your Goddess):
- First level of 4 days/3 nights in a beautiful resort Napili Kai at magical Island Maui, Hawaii.
- professional delivery of all classes and exercises in a safe environment at open spacious tent conference room on the premises;
- breakfast and lunch are included;
- uniquely created Goddess Pampering Surprise Maui Bag;
- accommodations paid separate - for Goddess's rate scroll down
Powerful Goddess Experience:
Learn latest, practical and most effective psychological and spiritual tools how to create and harmonize your relationships to yourself and loved ones; learn how to use them and very important how to integrate them into your life. The integration of knowledge and skills is very important process and will be dedicated special time to it!
Walk like a Goddess, Eat like a Goddess, Learn like a Goddess, Love like a Goddess. Would like to know how to integrate this in your daily life?
Experience transformation of your consciousness within a circle of women by recognizing the sacredness and wisdom of feminine nature, the Goddess within you.
Rediscover your own feminine nature and energy, learn how to cultivate it through connection to powerful feminine archetypes, meditation and sacred Mandala dance from India. Unique opportunity to integrate them within feminine circle and sacred place of Magical Island Maui.
Receive nourishment and filing up your inner Goddess with self love, self respect, value, and pleasure through all 5 senses.
Explore and express your creative capacity, wholeness and feeling of wellbeing.
Discover powerful resources within - Unleash Your Goddess within.
For fuller experience of loving and enjoyment state it is suggestible to come at least 1 or 2 days earlier to make yourself fully present for the retreat and enjoy magical blue waters! Or make it as week vacation getaway where you can do both: relax and have an amazing breakthrough to your Magnificent Goddess inside!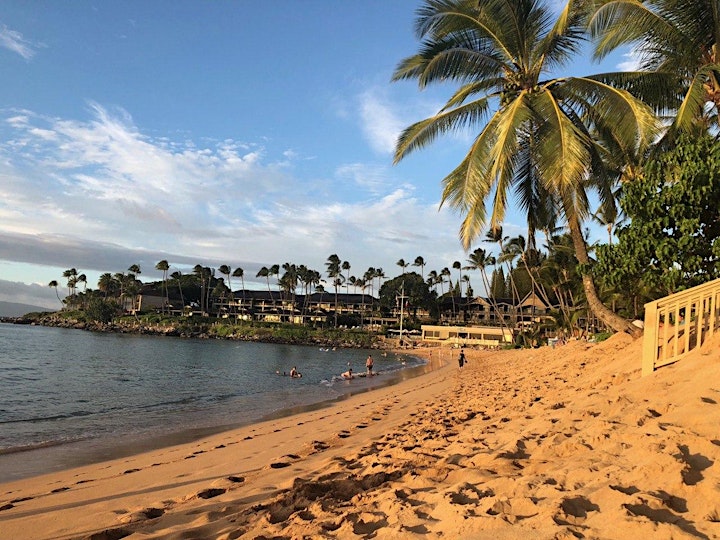 Come and discover your 50 shades of Blue in Maui and warm pampering blue ocean at Napili Kai Beach Resort.
Napili Kai is a hidden private unique gem on west side of Maui. It's a full-service resort with no resort fee and no charge for parking. It features two 18-hole putting greens, 4 pools, 2 jacuzzis and snorkeling. Each oceanview accommodations includes a patio and Kapalua Golf Club Bay Course is less than 0.6 mi away.
Napili Kai has great location on a nice beach. Old Hawaiian charm the villas have that look on the outside. All rooms have ocean views and large balconies with comfy furniture. Rooms are large, well thought out and comfortable.
Very comfortable and easy access to the lagoon like beach and the walkway to other beaches and Amazing view of Lanai.
The Sea House Restaurant at Napili Kai Beach Resort is an open-air Maui restaurant. It is open for breakfast, lunch, and dinner at a good value. The Makai Hale offers snacks and lunch adjacent to the main pool.
Breakfast (boxed) and lunch (boxed) are included in the Goddess pass and will be delivered to Aloha Pavilion - Friday/Saturday/Sunday.
Spa services for Goddesses available by appointment at this time.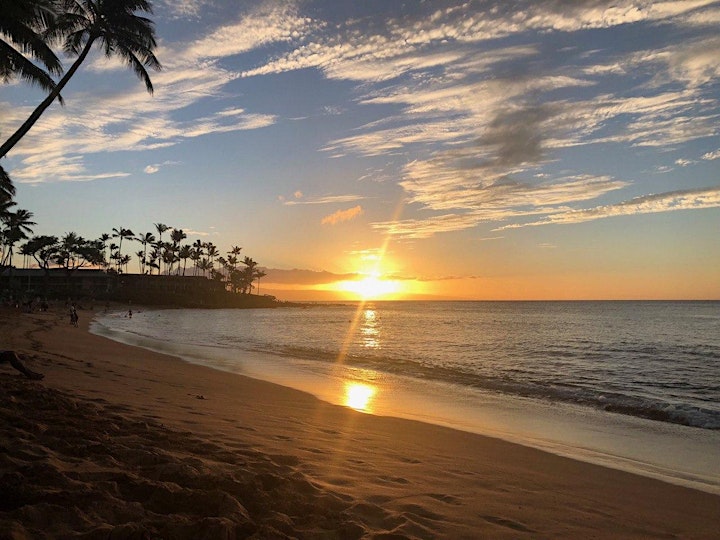 Special group Rate for Goddess Retreat in Maui
Studio $255 per room per night:
One large room with fully equipped kitchenette, bath and private lanai for 1-3 people. Choice of king-size bed or two twin beds with twin sofa sleeper (or crib).
**Bring another Goddess with you and share expenses for the room for $127.50 + tax.
1 Bedroom Suite $450 per room per night:
Two separate sleeping areas (bedroom plus living area) with either 1 or 2 baths (depends on the unit), fully equipped kitchenette and private lanai. Sleeping areas offer a choice of two king-size beds, king bed and two twin beds, king bed and twin day beds, or king bed and queen sofa bed. Units accommodate 2-4 people comfortably (some units may accommodate a 5th person on a sleeper sofa or crib).
**Bring another Goddess with you and share expenses for the room for $225 + tax.
Once you will purchase Goddess Retreat Pass you will get the detailed email for the logistics of the retreat and then call Melissa for Reservations at Special Group Rates: 808-669-9504.
Pre and Post Room Rates – Group rate may be offered 3 days prior and post group dates. These individual requests will be honored based on availability at time of request.
TRANSPORTATION to Napili Kai Beach Resort:
Speedi Suttle
https://www.speedishuttle.com/
https://hawaiiexecutivetransportation.com/about-us.html
There is also car rental available at the Airport Kahului (OGG)
Timetable for the Goddess Retreat:
Thursday:
Registration starts: 4:30 pm at Open Tent Conference Room
Creating the Sacredness: 6 pm -9 pm.
Friday/Saturday/Sunday:
**Breakfast (boxed) and lunch (boxed) are included for Fr-Sat-Sun.
1. Morning Goddess: 9 am -12 pm (with 15 min Goddess bio-break)
Lunch - 12:00 -1:30
2. Afternoon Goddess: 1:30 pm -4:30 pm (with 15 min Goddess bio-break)
4:30 pm - 6:00 pm - GODDESS INTEGRATION & JOY TIME
3. Goddess Evening Circle: 7:00pm - 8:30 pm
* Sunday - Closing Retreat Circle starts at 6 pm.