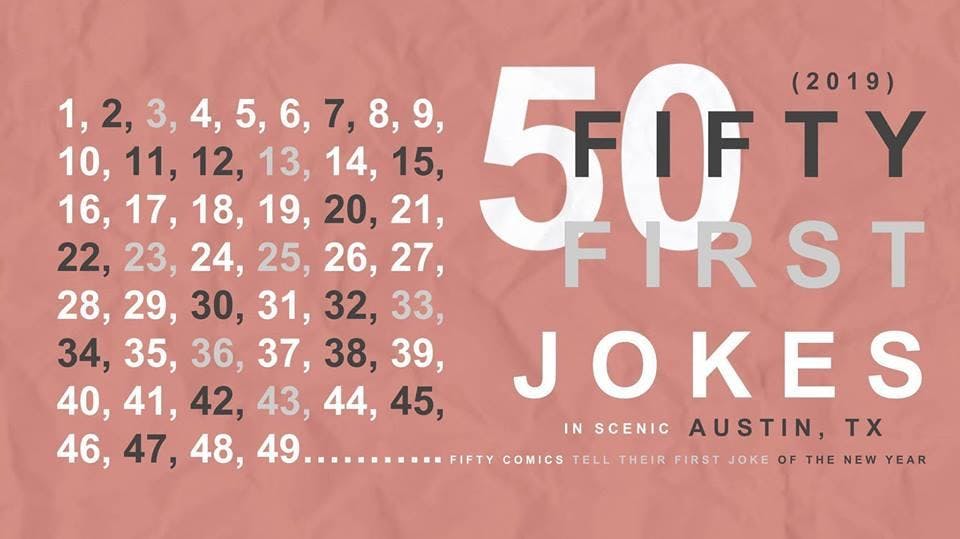 About this Event
50 comics tell their first joke of the new year. That's right, 50 comics on one show - all new jokes. Each comic has 1 minute to tell their joke. 
Start 2019 off with a laugh and come enjoy the fast paced chaos of 50 First Jokes!
Hosted by: Lisa Friedrich (ATX Comedy Hour | Peep Show Comedy) & Ralphie Hardesty (Greetings, From Queer Mountain - Austin)
50 First Jokes was born from the mind of John F. O'Donnell and has been put up across the country from L.A. to NYC to Chicago, Denver, New Orleans, and of course, Austin!
This show always sells out so get tickets early. $8 online, $10 at the door. 
Get there early, strap in, and hang hard! ♥