About this Event
Live Wire Athens celebrates their first 5 years in Athens, Ga by featuring The Grateful Brothers and a fundraiser for Nuci's Space. Arrive at the posted door time to enjoy a ceremonial pig pickin' and gratitude from the company leadership. Supporting performances by Heart of Pine and Harvey Funk & Walker, PLUS curated special appearances. Ticket sales and proceeds to benefit Nuci's Space.
Read the press release here.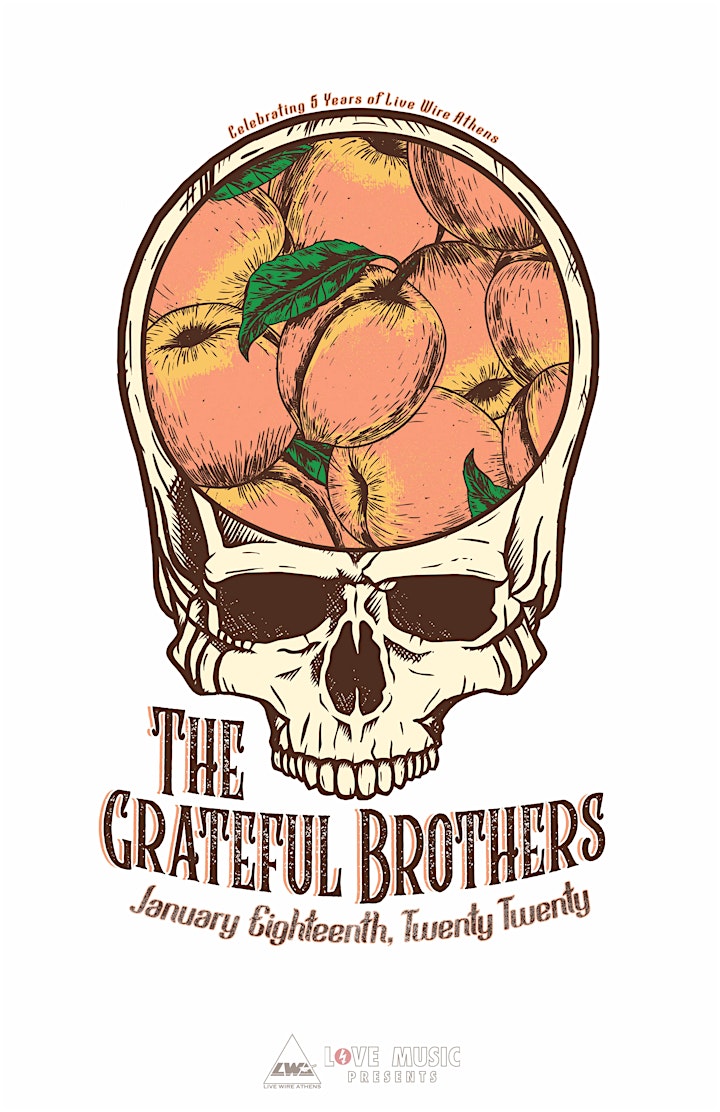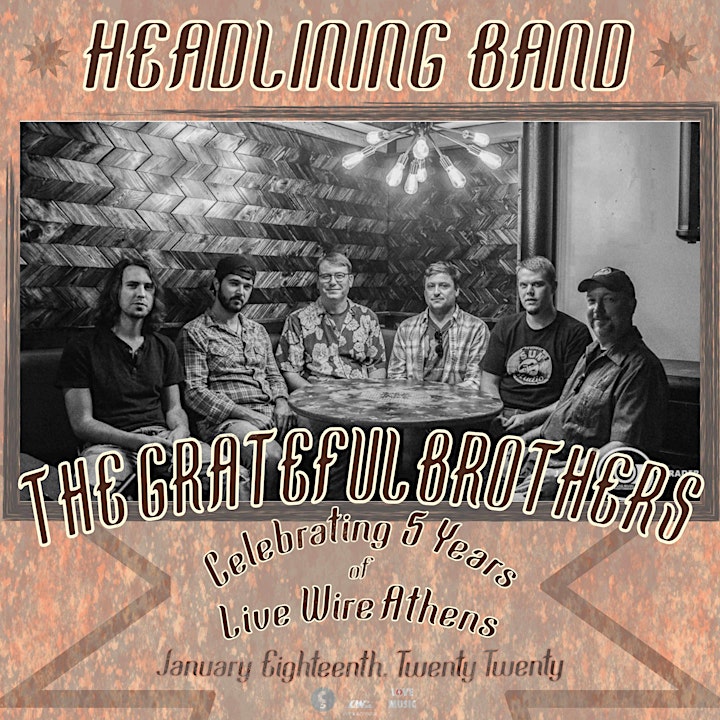 The Grateful Brothers pay tribute to two of the richest catalogs of music in American history: The Grateful Dead and The Allman Brothers Band.
Formed in early 2016 by Zach Thigpen and Brad Crowe, The Grateful Brothers combine the catalogs of The Allman Brothers and The Grateful Dead. Often intertwining songs through segues and transitions, they carry out the improvisational spirit of the two groups in their own space. They use the songs as more of a template rather than adhering to strict album-style covers, creating a unique, high energy, and genuine crowd experience at every performance. The six musicians making up the band have known each other and played in various outfits with one another for upwards of ten years. The camaraderie between them is obvious and the familiarity leads to the ease of musical exploration.
More on The Grateful Brothers at https://www.thegratefulbrothers.com/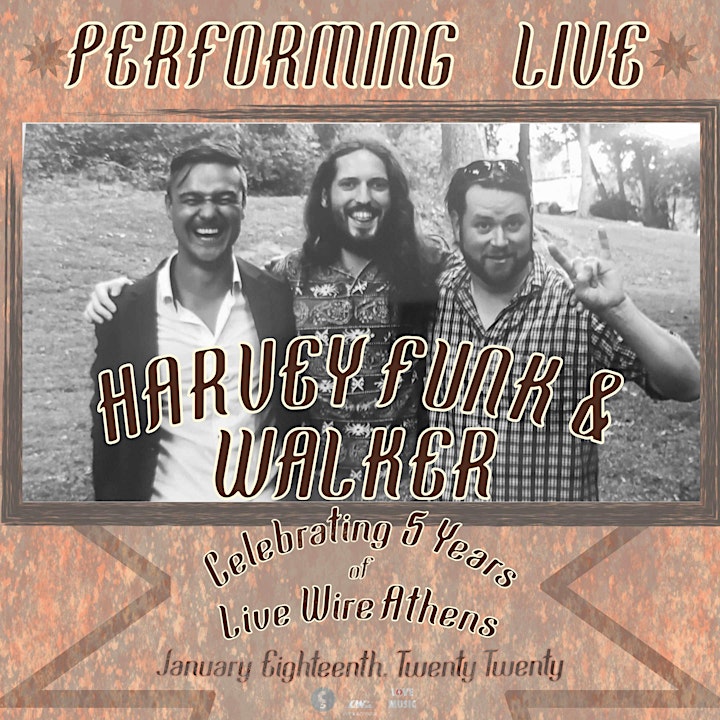 Steeped in deep funk roots and laced with tinges of jazz, blues and rock, Harvey Funkwalker redefines the modern jam band format with their immersive, high energy shows.
The Athens-based trio draws from a wide range of influences - listeners will hear a hat tipping to deep dance grooves in the vein of The Meters and Snarky Puppy combined with assiduous melodies and progressive improvisations reminiscent of Umphrey's McGee and Lotus. Their live shows are an ebullient mix of grimy funk, sinewy rock, psychedelic undercurrents and exploratory interplay that consistently leave avid fans wanting more.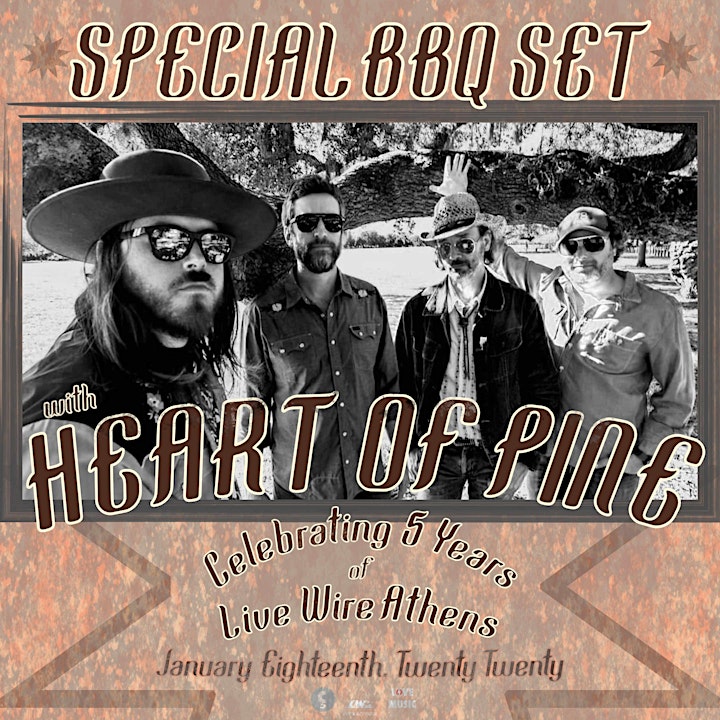 Coming out of Athens, Georgia, Heart of Pine is the new embodiment of Americana. With deep roots in soul, blues, southern and psychedelic rock, Heart of Pine is a band that pulls you in with their unique take on familiar sounds. Delivering some of the most lyrically rich and rhythmically infectious songs, their debut album Highly Flammable is a great introduction to Heart of Pine. This four man band consists of Burton Hood on bass; Curt Spell on drums; Travis Richardson on rhythm guitar; and Steven Bagwell as vocals/lead guitar.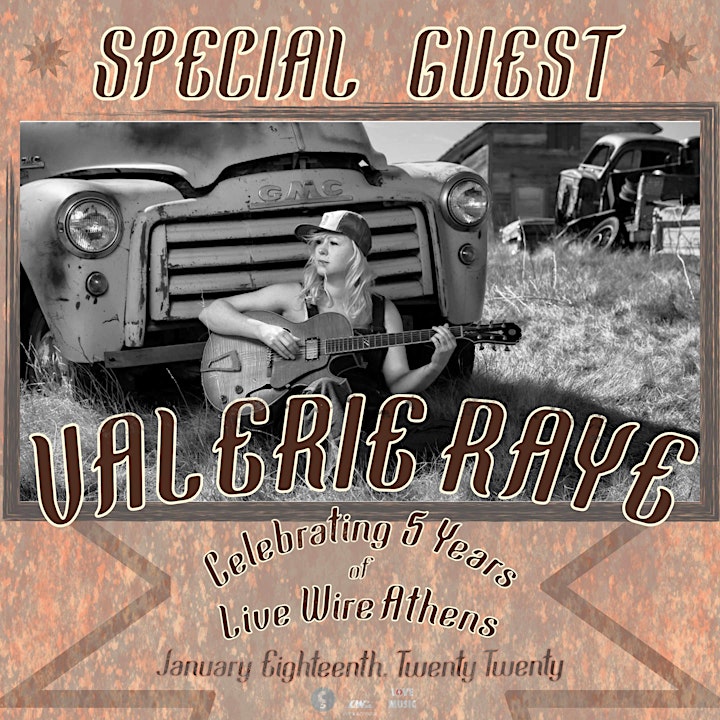 Valerie Raye is a singer, songwriter, guitarist, drummer, piano player, producer, and audio engineer from Regina, Saskatchewan. She has been writing songs since she was 5 years old, and touring Canada, the U.S., and Europe for the last 12 years, playing shows with music icons like Alice Cooper, Ted Nugent, Burton Cummings, and Eric Burdon. She has been described as "Sheryl Crow meets Joan Jett", or "Courtney Love meets the Allman Brothers". Valerie Raye has recently founded Prairie Sound Records - a label promoting music and culture from the prairies of Canada and the Indigenous Nations of the western plains.
Valerie Raye will be releasing her newest effort, "Gravel Roads" in spring of 2020.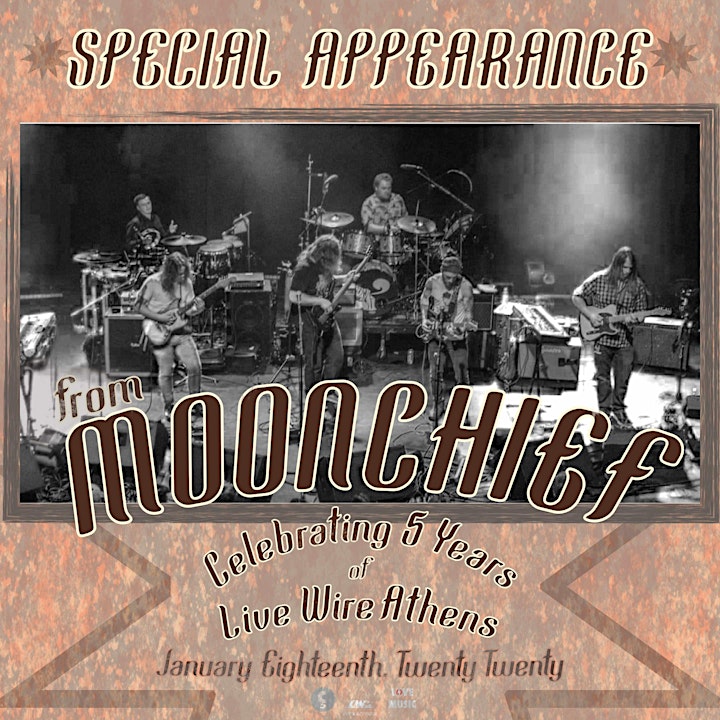 Moon Chief is a 6 piece band combining multiple genre based grooves such as rock/funk/folk/ and metal with culturally diverse melodic influence to bring an interstellar take on modern rock and fusion.