Description
Join us as we celebrate being part of the Downtown Manchester community for 5 years!
We are partnering with Girls at Work. We believe in empowering girls to be strong, cabable and confident. Proceeds from the event activities will be donated to Girls at Work.
Activities:
Latte Art Competition*
Coffee Roasting! Yes, try your hand at coffee roasting!
Snow Cones...featuring our own coffee syrup as one flavor option!
Popcorn Bar
Face Painting
Growler Ring Toss
Girls at Work Table
DJ
50/50 Raffle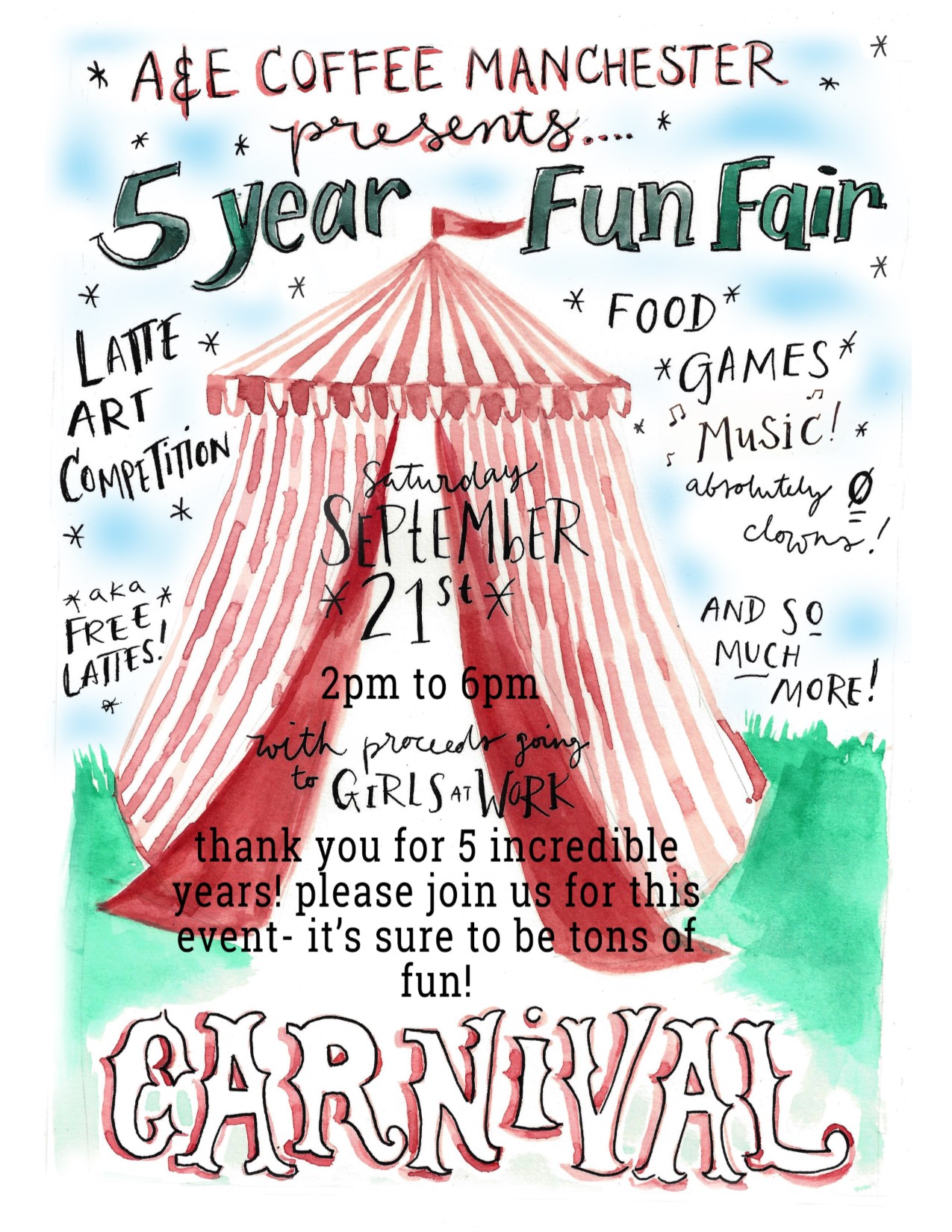 *The Latte Art Competition is open from 2-5. Stop by anytime between those hours and put up your best pour. Photos of each pour will be posted. A distinguished panel will judge the photos at 5:30 and vote for the winner. As always, it is $5 to participate and and lattes are FREE to drink.