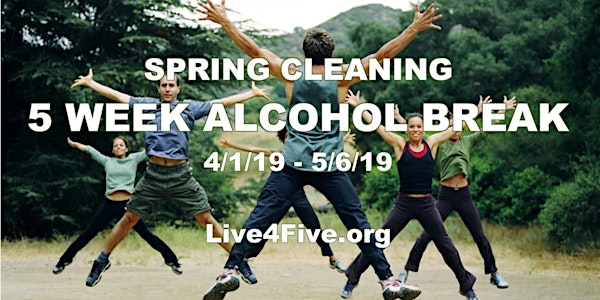 5 Week Alcohol Break - SPRING CLEANING
SPRING CLEANING is a five week alcohol break starting April 1st to May 6th. Do you have the willpower to succeed? Live4Five.org
About this event
For the next 5 weeks you will abstain from alcohol, learn secret cleansing shortcuts, and improve your health.
You are going to feel amazing, many who've participated report they not only look 5 to 10 years younger but drop 5 to 10 pounds to boot.
The next 5 weeks are going to be awesome. Do you have the willpower to succeed?
Live4Five.org
PS Your participation dollars go towards supporting important charities like childhood leukemia, keeping our oceans clean and the health of the Live4Five community (YOU).