Are you looking to make a change and interested in starting a business? In this 60min training discover 5 Ways to Start Your Online Business
About this event
Have you been interested in starting a business but haven't tried it yet?
Is your 2022 goal to have a bigger bank account and build an online business?
Do you feel like others are growing themselves professionally, hitting their goals in online business and want to know secrets from experts on how to create this for yourself?
Then you are in the right place.
In this 60 min training we will share with you 5 Ways To Start Your Online Business
"Only 50% of Small Businesses Survive Five Years" - Investopedia
So How Do We Ensure Our Success In Online Business?
Staying focused on what you want to create online is one of the hardest tasks.
Going from free training, to youtube rabbit hole, to new website provider each month, and never committing, kept me stuck and unfulfilled for 3 years when trying to start my business.
Now we here at Well & Calm Studios are on a mission to help other course creators and digital CEOs like yourself work through how to design their online business in a manner that is professional & fun.
When we are professionals people want to take our courses and programs because they know they will get results.
But we also need to show up and be authentic or sales seems sleazy...
Help more people all over the world get to know you and how you can help them by setting up your business to sell online quickly and effortlessly.
Don't waste time figuring out the 5 ways all alone, join us as we guide you through what is currently working in starting your online business.
Walk away knowing how to build your online business so that:
1) You are perceived as an expert in your field.
2) You know where to start based on your lifestyle goals and business growth timeline.
3) You have confidence in your online products and services and selling becomes fun.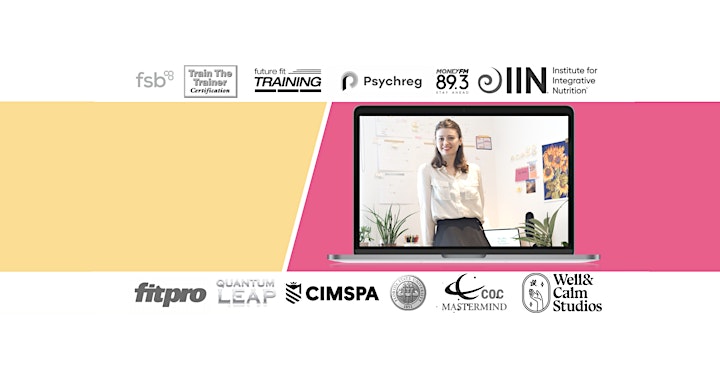 5 Ways To Start Your Online Business
In this 60 min LIVE training, Rachel Harington from Well & Calm Studios will discuss 5 proven online revenue streams to start making additional income with an online business. And how you can too.
We are on a mission to help digital creators get set up with their live-streams so that they can reach people all over the world 🌎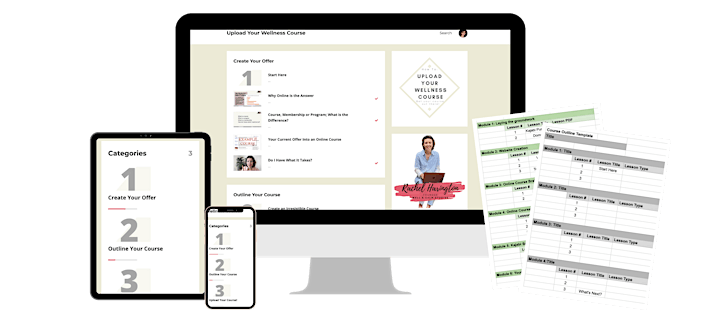 Q: What will we do during this zoom meet-up?
Discuss how you can take your expertise and package it up to sell online.
Q: Can I use my laptop and phone and work from anywhere?
Yes, this was the main reason I chose online business, because of the freedom it gives you to live life on your own terms.
Join the training to see 5 ways we have made an income online and see the opportunities for yourself.
Q: Is this an MLM [Multi-level Marketing]?
No, this training shows you 5 ways to create your own business.
If you would like to showcase your expertise online, and increase your revenue, we can show you how.
We can't wait to see you there!
Rachel
*Zoom link sent in email on day of event !
Click the 'register' button to sign up - we will see you soon!