5 Ways in 5 Days to find Solutions for Common Small Business Problems
Description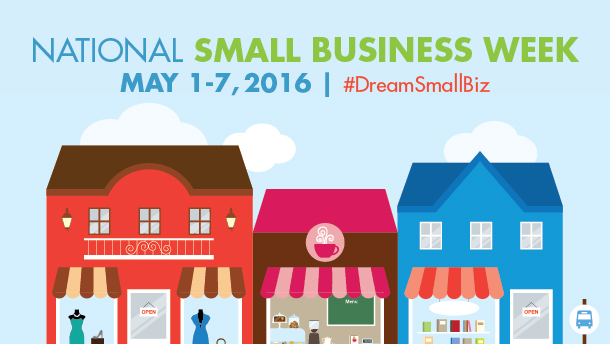 Presenting Sponsor: Timberland Bank
Event Sponsor: STAR Center
---
Small Businesses are the lifeblood of any economy that is why Timberland Bank has created a speaker series during National Small Business Week 2016 that covers
"5 Ways in 5 Days to find Solutions for Common Small Business Problems"

Each day from 12:00- 1:00pm at STAR Center in Tacoma, we will provide a local expert that will educate you on key topics such as Marketing/Business Development, Social Media, Legal, Employee Retention and Finance.

Feel free to attend 1 or as many you wish, Click Register to get your FREE Tickets TODAY.

Schedule:

Monday- BUSINESS DEVELOPMENT - Mark Anderson who is a Business Development Expert will show you how to develop an unfair competitive advantage while becoming your prospects only logical choice.

Tuesday- SOCIAL MEDIA - Robert Nissenbaum is a Social Media Consultant with close to 10 years of experience and will provide you how to effectively use and get business from Facebook for your small business.

Wednesday- LEGAL – Michael Smith and Kevin Dunn are legal veterans and will show you the top 10 legal issues Small Business owners face...and how to fix them.

Thursday- EMPLOYEE RETENTION – Aaron Donaldson is a Small Business Consultant and has helped thousands of local businesses. He will show you how to attract and retain awesome employees for your business.

Friday- FINANCING – Paul Long is a Small Business Lending veteran for the South Sound. He will show you what banks/credit unions/finance company's looks for when lending money for your start up or established business as well as what tools are out there to "Show you the money!"

COST: FREE

Lunch will be provided and nothing will be sold at these events. Just come and learn!
What is Small Business Week?
Every year since 1963, the President of the United States has issued a proclamation announcing National Small Business Week, which recognizes the critical contributions of America's entrepreneurs and small business owners.
More than half of Americans either own or work for a small business, and they create about two out of every three new jobs in the U.S. each year. As part of National Small Business Week, the U.S. Small Business Administration takes the opportunity to highlight the impact of outstanding entrepreneurs, small business owners, and others from all 50 states and U.S. territories. Every day, they're working to grow small businesses, create 21st century jobs, drive innovation, and increase America's global competitiveness.