Description
Strategic growth requires a people + people plan. Simply put, you can't have one without the other. As sales grow, so does your need for workforce development.
WHAT YOU'LL LEARN:
Rate Your Company - Where are you now?
Matchplay - Are you getting the best-fit candidate?
Your Job Postings Suck - How to spice 'em up!
Millennial Expectations - Is your career page ready?
Hiring is a Team Sport - The social proof you'll need


TAKE THIS EMPLOYER BRAND QUIZ
Rate your company in this 5-minute employer brand quiz.


RIGHT PEOPLE, RIGHT ROLE: IS FILLING THE SEAT A CHALLENGE?
Is finding and hiring the right person problematic? You're not alone! Building a talent pipeline to support your business growth is hard, especially if you're making one of these critical, but common, business mistakes: You recruit in a vacuum instead of as a team; You have not planned for the applicant's digital experience; You have not built a credible and desirable employer brand.


DON'T FRET. THESE CHALLENGES ARE WORKABLE
In fact, we've overcome them many times. It just takes a plan. If you want to hire a badass, you need to have a badass recruitment experience. Makes sense, right?


BE AN EMPLOYER OF CHOICE
On May 2, find out what it takes to be a people's choice employer with Kathy Steele, CEO of Lombard-based growth consultancy Red Caffeine, and Abby Cheesman, Co-Founder of the human-centered video recruitment company Skill Scout, Inc.
Kathy and Abby will share their professional experiences in the recruitment and business consulting spaces to help like-minded leaders get a grasp of what it takes to build a fool-proof recruitment experience.
Following the webinar, you'll be able to assess how your company's current employer brand stacks up and execute the 5 tips to create a better recruiting experience.
ABOUT KATHY STEELE

---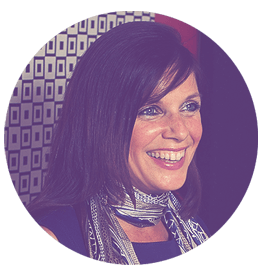 Kathy Steele is passionate about people, serious about business growth, and loves to help the underdog cause in her community. She is fortunate to "do it all" in her role as CEO of Red Caffeine Marketing + Technology. She is the company visionary overseeing growth, strategic partnerships, and employee engagement. She likes to foster relationships with leaders who share her strong focus on business ethics, social responsibility, and economic sustainability.
Connect with Kathy on LinkedIn or follow her on Twitter.
ABOUT ELENA VALENTINE

---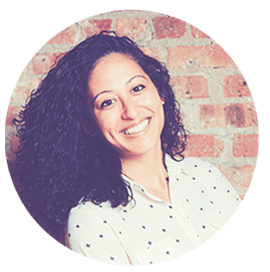 Workplace storyteller, #HRAgainstLame movement builder, and Design Researcher, Elena spends her days leading the team at Skill Scout to bring jobs and company culture to life on video. Every workplace has a story to tell about the team, skills, environment, and output. Elena helps tell those stories to attract the right candidates for the job and keep existing employees happily where they are. As CEO, Elena wears many hats, but really geeks out on: new media (360, VR, POV videos, silent storytelling), partnerships, and building Skill Scout's diverse workforce!
Elena holds a BA in Spanish and Anthropology from Grinnell College and AA in Recording Arts from Tribeca Flashpoint College.