5 Steps to Make Law of Attraction Work For YOU!

Saturday, December 3, 2016 from 10:00 AM to 12:30 PM (EST)
Event Details
The Attractor Realizer
Learn
The 5 Steps To Make Law of Attraction
Work For You
(And How YOU Can Use It Effectively,
Short Cut Your Learning Curve)

Everything You Need To Know About The Law of Attraction
In This 2 hour seminar for:
Those New to Law of Attraction
And
Those Who Are Very Familiar but are still "Working On It"
Get Immediate Results

Discover The ONLY thing you need to "Do!"

Learn 6 Processes to keep you on track

Find peace in your personal journey

Learn To Allow The Universe to Deliver In Abundance To YOU

Find Hidden Subconscious Block to your Desires
So What's So GREAT About The Law of Attraction?
ONLY EVERYTHING!
In my opinion, there is Nothing,
Absolutely Nothing
that will return more to you than the study and understanding of the Law of Attraction. 
Hi there,
Steve Connelly, here.  I'm the author of Your Daily Belief Ideas, 50 Belief Ideas eBook, Master Practitioner of Brain Energetics and Creator of The 8 Steps to Manifest Anything Video Course.
I've been through the "mill" as it were, with a life that's very challenging.  Money was one of my issues and I was on a repeating pattern of earning a lot and then literally throwing it all away.
Finally, I had enough and started asking questions.  I found that I was causing all of the problems.  I wanted to "Point" "Out There" and say the world was kicking me around.  But the more answers I got to the questions I was asking kept pointing  me back to ME. 
My first response was, "That Sucks.!"  I'm causing the problem.  (I really wanted an outside something to blame it on.)"  But then.
It Hit Me Like A Ton Of Bricks,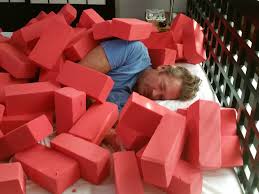 if I'm causing the problems then I can STOP!  That was a pivotal moment in my life.
That realization set me on a course and study of the Law of Attraction, I prefer the Law of Frequency Alignment, but no one has heard of that before.
If you can relate then great.  You'll love what you'll learn in this seminar.  It's likely to set you FREE!
I'm not telling any of your Anything NEW, really.  This understanding has been around since the beginning of TIME!
But, we have forgotten or been lead in a different direction. I'm here to put as many people back on track as possible.
WHY because it's Really FUN for me.
Prince, the musician said, "I played music and the money and women followed." 
Other than relationships and money what can be had with the Law of Attraction.
Only the Best Things is the answer.
Course Outline
1.  Some really important foundational information                15 minutes
2.  The 5 Steps, about 20 minutes each                                 1 hour 40 minutes
            Includes specific processes to help bridge the vibrational gap
3.  Select individuals will bring in their questions                    1 hour
We'll squeeze in some breaks along the way.
Course Intention
The Intention of this Course is to make it so you realize and SEE a one to one relationship between your thoughts and your life.
I've spent the last 17 years on Spiritual Study and The Law of Attraction.
The last year I've written a Daily Belief Idea and published The eBook, 50 Belief Ideas to Increase Your Power and created 8 Steps To Manifesting Anything Video Course.
My Intention for you is to bring you to the point of KNOWING that what you think and feel at all levels IS what you are seeing in front of you NOW.
I'm doing my best at distilling down 16 years of study into 2 hours.  
I Guarantee you will walk away with what you need in the moments you are there.
What do YOU Believe a fair price for Total Law of Attraction Clarity?
Easily a $199 course.  And, that's an incredible value.  Imagine if you do learn how to adjust your thoughts and feelings that produce immediate and measurable results.  Would you be excited, would that be worth $199?
Without Question!  
I do know we are almost in the Holiday season...
And the timing may not be the absolute best, but this is exactly when you need this understanding...
Maybe it's challenging to say yes even when you know it's likely to Change YOUR LIFE FOREVER!
That's why I'm willing to take all of the risk for you.
I'm flinging the door open for YOU NOW
And allow you to experience this course without ANY risk at all ....
That is why, today, you are NOT going to pay $199 for this program
Not $169
Not $119
Not even $97
If you promise to act right now, and order YOUR ticket for this life changing program, then ....
For you today...
I'll take another 70% off and give you the course for A MASSIVELY discounte price of 
.........   Just $29!
Do it NOW.
But you have to act right now.  
Why ?
Because you deserve the live you love.
If you cannot make the physical meeting and really want this information.
Select the recorded version and we will send you everything on video.
Same price, digitally delivered, no shipping costs.
Remember, I said I would take ALL of the risk.  I'll back all of this up with an In-Awe-Some Guraantee.
You Have Included in this offer a:
Full 60 Day 100% Money Back Guarantee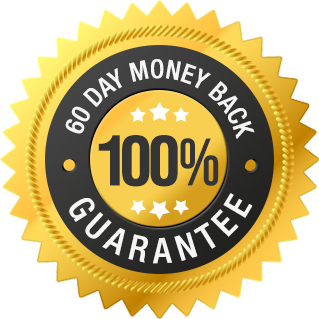 Try the 5 Steps to Make Law of Attraction Work For YOU! 
for 60 Days.
If for any reason you are not 100% satisfied, simply
email my customer support team at info@itsaboutbelief.com
for a no hassle 100% refund.
How it works ...
Place your order, go to the course, see for yourself how EASY it is to make the Law of Attraction leap.
Take a full 60 days to fully experience the results.  If you don't feel like you received at least 10 times the the cost, then please email my support tean and we'll gladly refund every cent of your costs.
When & Where

Brain Energetics
7 Dunwoody Park,
Suite 122. Turn in at the #9 Sign. We are on the right at the end.
Atlanta, GA 30338


Saturday, December 3, 2016 from 10:00 AM to 12:30 PM (EST)
Add to my calendar
Organizer
Brain Energetics, LLC
Brain Energetics, LLC
Your Life - No Limits
5 Steps to Make Law of Attraction Work For YOU!