Description
Your brand is your company's most valuable asset. It's how your organization is perceived by the world around you. And, like it or not, in an increasingly media-centric age, perception is reality. So how does one get a clear, objective understanding of the strengths and weaknesses of that all-important perception? With a Competitive Brand Audit. It evaluates the visual and verbal language you are using and how it impacts your brand positioning.
This presentation will arm you with practical insights and instructions that you can implement immediately, including a proven 5-step brand audit process. You'll come away with step-by-step guidelines for putting the power of a Competitive Brand Audit to work for your company.
KEY TAKEAWAYS:
• What's included in a Competitive Brand Audit
• The tangible benefits the audit offers
• How to conduct an audit and who should be involved
• The ideal time to conduct a Competitive Brand Audit
Attending his presentation will help you identify valuable opportunities to boldly differentiate your brand from the competition. Join us on Tuesday, April 20 and learn how.
WHO SHOULD ATTEND:
Marketers, Business Owners, CMOs, CEOs, Founders
MEET THE PRESENTER: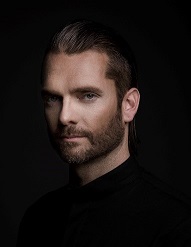 Brian Lischer - Founder & CEO, Ignyt
Our May speaker is Founder and CEO of Ignyte, an award-winning branding agency specializing in strategy, identity and storytelling. With years of experience in branding, digital marketing and design in the healthcare, life sciences, technology and financial services industries, he is a leading voice on a range of issues, including the psychology of branding. His work has transformed brands around the globe and has been featured in major publications including Forbes, Entrepreneur, Huffington Post and Brand Quarterly.
Brian is an active member of industry groups such as the MIT Enterprise Forum and was named one of the top branding experts in the country by Inc. Magazine. He is a graduate of UCSD who enjoys surfing, snowboarding, yoga and helping charitable organizations create positive change in the world.