Description
DARE TO LIVE YOUR DREAMS
Have you aspired to use your God given talents to follow your dreams and create the life you were meant to live? But out of nowhere life threw you a curve ball or two, causing you to put those dreams on hold?
Have you been thinking about your dreams of becoming an author, speaker, business owner or anything else you may want to be, but you don't know where or how to start?
Are you standing in your own way of reaching your goals in life? And now you are ready to say YES to yourself and explore the dreams of living your ideal life.
Join Anita Jeter-Peterkin for a powerful, breath taking, breakthrough empowerment workshop at the Hampton Marina overlooking the beautiful Hampton River Inlet on June 25, 2016. Plus enjoy a delicious dinner (included with ticket) door prizes and fun, immediately following the workshop during her official business launch and birthday celebration!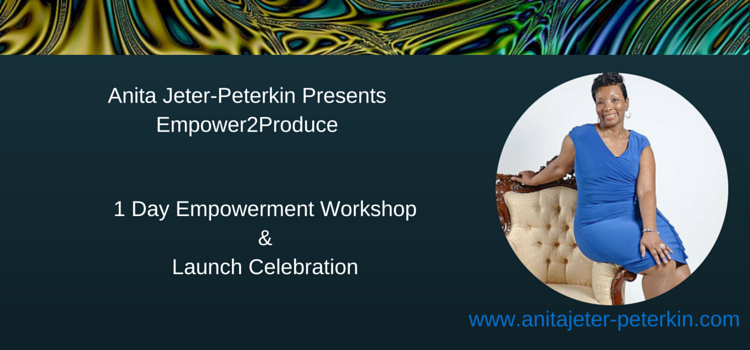 Anita Jeter-Peterkin is a mentor, motivational and inspirational speaker, the author of "Wrapped-N-Pink" and "A Moment of Thoughts." Anita is also the founder of The Wrappednpink Breast Cancer Awareness Organization, Healthy Lifestyle Changes…Eating Better, Moving More, Stressing Less and the CEO of Empower2Produce.
Anita has always had the desire to help others get ahead in life and in business. She has been gifted the ability to inspire, motivate, and ignite others to become empowered to succeed in whatever they wish to do.
Anita's purpose is to serve clients who have dreams to uncover their potential in life and create the lifestyle in which they are meant to live, but they have become trapped. Her mission is to help you to rediscover the passion you once had, capture your dreams, create a plan for you, and implement it to gain positive life changing results.
"I like you have aspired to follow and live my dreams just as life hit me with a curveball or two. From the passing of my mother and a child to being diagnosed with breast cancer at the young age of 23 and being told by my doctors that the probability of surviving a year was very low.
But, I thank GOD for allowing me to overcome those curveballs and turn the tragedies into triumphs. I have been able to follow my dreams and start my own business, write and publish 3 books, but most of all I am inspiring others to do the same." Anita Jeter-Peterkin
WHY SHOULD YOU ATTEND? YOU SHOULD ATTEND BECAUSE...
You have a burning desire to unleash the dreams you have within to reach your goals in life.
You will learn how the D.C.P.C.A strategies will help you not only follow your dreams but live them too.
You are tired of putting your dreams on hold.
You are ready to experience a fulfilled life of joy and proserity.
You will discover your "Why" and the reason it's important to following your dreams.
Doing the same thing over and over and expecting different results will not work. You need to be ready to try something different!
WHAT YOU'LL EXPERIENCE
How to utilize the D.C.P.C.A strategies to jumpstart living your dreams.
3 Engaging activities to tap into why you're not living your dreams and how to change it.
How to unblock what's holding you back from reaching your goals.
A special performance "Never Give Up" Featuring Cathy Jeter-Shoates
A day filled with ah ha moments.
Quality time to relax, rejuevinate and reignite your mind, body and soul.
Anita will share how she continued to follow her dreams to reach her goals and how you can too.
When you leave you will have discovered or rediscovered the dreams you have put away far to long and create a plan to not only follow your dreams but begin to live them.
Delicious dinner included with ticket and launch celebration.
All supplies needed for special exercises and activities are included.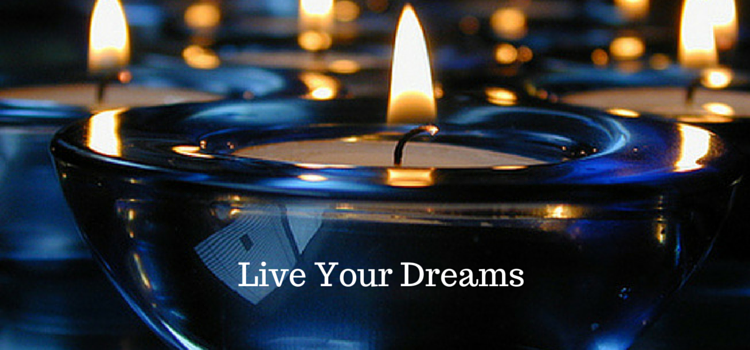 WORKSHOP
When: June 25, 2016
Where: CROWNE PLAZA HAMPTON MARINA | 700 Settler's Landing | Hampton, VA 23669
Time: 1pm-5pm Registration 12:30pm
ALL ACCESS PASS "Empower2Produce Dinner (included with ticket purchase) & Launch Celebration"
You are also invited to celebrate the offical launch of Empower2Produce after the workshop for a delicious dinner, fun and prizes.
Where: Same Location (Different Setting)
Time: 5:30pm-8pm
Come on! Join Anita as she reveals how you can rediscover your dreams, unleash your potential and live the life you are meant to live!
See You There