Description
5 Startup Myths That Will Destroy Your Company with Brant Cooper
"Go Big or Go Home", "Be a Visionary", "Hire A Players"… the Internets are rife with startup advice. Bad startup advice.
How do you know which way is up?
In this talk, Brant Cooper breaks down the hard truths and demystifies the essential path to sustainable growth for startups.
OUR SPEAKER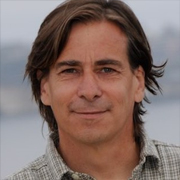 Brant Cooper is the CEO of Moves the Needle and author of the New York Times best seller The Lean Entrepreneur. He also serves as an advisor to entrepreneurs, accelerators and corporate innovation teams. With over a decade of expertise helping companies bring innovative products to market, he blends design thinking and lean methodology to ignite entrepreneurial action within large organizations. He has been in leadership roles in notable startups such as: Tumbleweed, Timestamp, WildPackets, inCode, and more. His current venture, Moves The Needle, empowers organizations to be closer to customers, move faster, and act bolder.