5-Star Reputation Marketing and Management

Thursday, January 10, 2013 from 12:00 PM to 1:15 PM (PST)
Event Details
Your business, the products that you produce and the services that you provide to the world are searched for everyday online. Just go to Google, type in your business category and your city—like "Dentist Reno", "Chiropractor Sparks", "Attorney Carson City" and you will find several results for that. Hundreds or even thousands of people are searching for them every single month online as people rarely use the Yellow Pages anymore.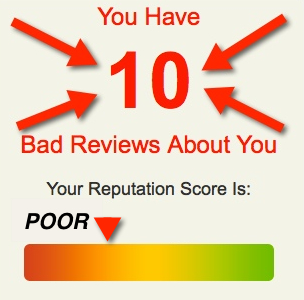 Would you buy a product or service that has bad ratings and reviews? Suppose that there are two identical products: One has 10 good reviews and the other one has 3 good reviews and 1 bad review. Which one are you going to buy? Obviously the one that has 10 good reviews.
Why is that? Because we want to have a great experience and we're looking to make sure that a company is consistent with delivering that experience or that product or service. This is what consumers, individuals, and companies do every single day. They go online looking to find the most reputable company to do business with, and only one bad review can send the customer from your website or your listing online to someone else's. That's the difference between your phone ringing or your competition's phone ringing.

This is an invitation to attend a live seminar that will help businesses who are deeply concerned about or have received negative reviews.
Most businesses do not know what to do when they see negative reviews whether its unethical competitors, angry ex-employees or irrational customers who write them. They might even be true, but the typical response from the business owner is similar to the grief cycle:
First they are shocked that anyone would write such a thing and deny its truthfulness.

They get angry and frustrated seeing such embarrassing statements.

They may get depressed and lose energy or become overly confrontational.


Finally they just accept it hoping that people will see that it's "only one review" or "there are some real idiots out there, no one is going to believe that anyway."
The problem is that research has shown that 72% of consumers will believe anything written in an online review! (Nielson Corp.) But it doesn't have to be that way! It can be fixed and you can show the world who you really are, with a great reputation people can trust!

There are 4 types of Reputation online:
      1-A Bad Reputation (which nobody wants)
      2-No Reputation (which means you aren't credible)
      3-A Good Reputation (a mix of good and bad reviews
         causing mistrust), or
      4-A 5-Star Reputation This is what you need to create
         presold customers anxious to do business with you.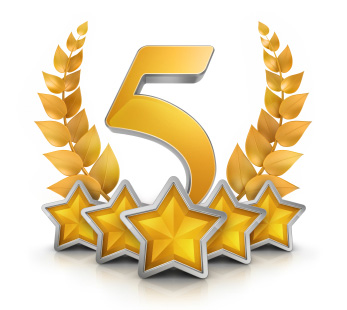 There is a right way and wrong way to deal with negative reviews online and this seminar will teach you a number of things that you can start doing today to develop that 5-Star Reputation. Your reputation is the most valuable thing you offer to the community and it's important to make sure that your reputation is properly and accurately portrayed.
You must RSVP for this event as there is limited seating where lunch is provided. It will be on a first-come first-serve basis.


Learn how to protect your reputation. Discover the secrets to getting more positive reviews without breaking the Terms of Service with Google and other review sites that could cause you great problems. Establish YOUR business as THE place to go, the one that can be trusted and the one that has the 5-Star Reputation they are looking for!
When & Where

The Chamber of Commerce
449 S Virginia St
Reno, NV 89501


Thursday, January 10, 2013 from 12:00 PM to 1:15 PM (PST)
Add to my calendar
Organizer
Kelly Smith
Kelly Smith has a Masters Degree in Internet Marketing and knows how to get businesses found online. He is an award winning speaker and is sought after to give business presentations. He has spoken in over 20 states and was once featured in Entrepreneur Magazine.
In his previous business he has done work for Apple, IBM, GM, Disney, Warner Bros., 2 Superbowls, Elton John, Kid Rock, Kenny Chesney, Clay Aiken (and at least 150 other music groups), Macy's, Calvin Klein, The 1996 and 2002 Olympics, Universal Studios, The Oakland A's, numerous TV/Movie backdrops, etc. and he acquired all of these businesses through marketing. Now he is taking this same vision of marketing for businesses to reach more customers and trying to help them expand their vision as to whom they can do work for. As a speaker he always makes a meeting informative and fun.
And as a 4th Generation Nevadan, he is here to stay and will see that you reach the goals you set out to reach together.
One of the latest changes in the algorithm of Google is the focus on customer reviews and it is having a dramatic effect on the way businesses are viewed and found online. It has become critical for businesses to not only create a 5-Star Reputation online but also to maintian it and take care of the customer. This is the first step in acquiring more customers.
Kelly will show you how to deal with these issues and demonstrate several programs that can help alleviate the problems without breaking the Terms of Service with Google and others.
5-Star Reputation Marketing and Management