5-in-1 Film/TV Industry Event w/Multiple Award-Winning Prod./Dir. Eric Forsberg + 6 More

Sunday, July 13, 2014 from 12:00 PM to 2:15 PM (PDT)
Event Details
Comfirmed:  5 Film & Television Producers
with Additional Surprise Producers Expected 
Please Join Us For a Very Special 5-in-1 Film/TV Event
Seminar, Networking Event, Birthday, Going Away Party and After-Party
Sunday, July 13, 2014:  12:00 Noon until 2:15 PM
with After-Party from 2:30 until 4:00 PM
(The After-Party takes place one block away; The location will be given during the Seminar) 
The Jeremiah Comey Studio
 (a beautiful theater in a great area with lots of free secure parking)
 12215 Ventura Blvd., Suite 111 Studio City, CA  91604
(located in the Times Square Plaza, the home of Peet's Coffee, about 1 1/2 blocks west of Laurel Canyon Blvd.)
Film/TV VIP Guest Speaker #1
Multiple Award-Winning Producer/Director/Writer
Eric Forsberg!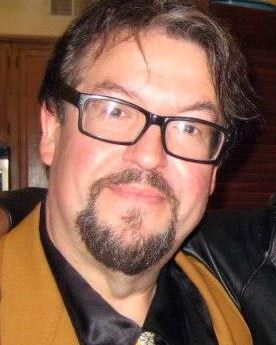 CONFIRMED FOR SUNDAY:  It was Standing Room Only when Eric Forsberg last spoke.  We expect THIS event to also sell out, so please RSVP NOW!  
His Syfy original movie "Mega Piranha," drew 2.2 million viewers, the second largest audience in the network's history. It is already enjoying "cult classic" status. He is currently in development on a number of additional feature film projects bound for Syfy. In addition to projects in development with The Asylum and UFO, Mr. Forsberg also has projects bound for SPIKE TV and G4. His movies "Night of the Dead" and "Snakes on a Train" continue to air on cable networks. He will be needing talent for all of his projects and he encourages you to bring your photo and resume for him and the other speakers. You'll find him to be a very knowledgable and fascinating speaker. Please take a look at his IMDB listing; we think you'll be very impressed!
 This is an amazing and unique opportunity to meet a busy top film and television producer.
---
Film/TV VIP Guest Speaker #2
 Producer/Director/Production Company CEO/Radio Personality
Judy Karman!   
Her next feature film goes before the cameras in September, her TV show is in pre-production, and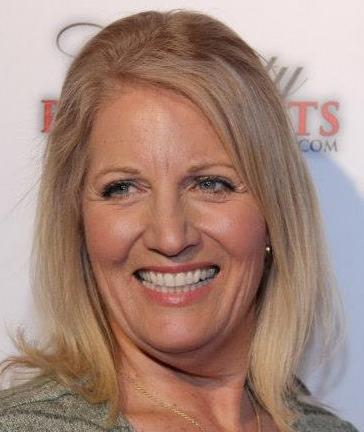 she's looking for talent! Judy Karman is a successful business woman (a top executive with a billion-dollar company), a professional actress, a film producer (President of Lady J Entertainment), a radio personality with over eight million (and growing) listeners, and a fascinating speaker. Her topics will include: (1) How to OWN YOUR OWN RED CARPET - being "you" and having your confidence working for you and (2) The BUSINESS of Acting, Networking, and the Media - How to STAND OUT from the crowd.  According to today's IMDB STARmeter, Judy is ranked in the upper 1% of Entertainment Industry Professionals Worldwide! 

---
19-Year Old Award-Winning Filmmaker Confirmed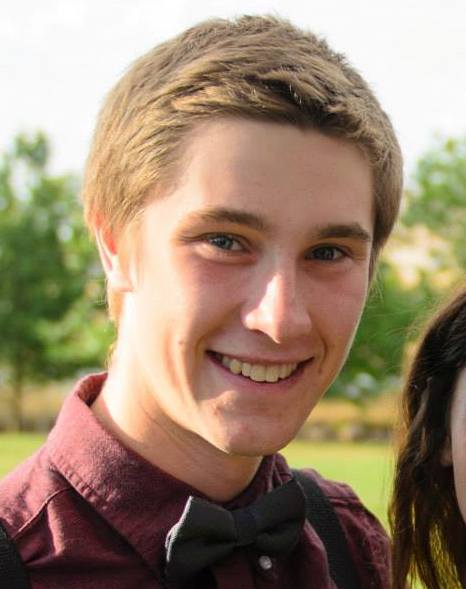 Evan Bryce Riddle produced his first award-winning short film at the age of 16.  His latest challenge at Australia's prestigious RMIT was "Shoot a 3-minute film in one continuous take." Here's what he did: http://youtu.be/zE6u7LROoN0 - We believe this young man has amazing promise in the film industry. Come meet him Sunday.  After one more semester at the Royal Melbourne Institute of Technology, it is highly probable that he will move his base to the United States (Los Angeles) where he will begin producing feature films and television projects.  NOW is the time to meet this very talented young man. "Going Away" - Evan will be leaving for Australia after Sunday's events.  This will be your last opportunity to meet him for at least 6-12 months.
---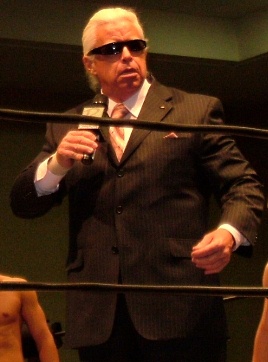 Rock Riddle will be your host and "Master of Ceremonies" for the seminar event. Rock has over a quarter of a century and well over 135,000 hours' professional experience in the film and television industry.  His background includes:  Publicist and President of APS Entertainment, of course, as well as SAG Franchised Talent Agent and Agency Co-Owner, Personal Manager, Producer, Casting Director, Stunt Person, Talk Show Host, Film and Television Actor, and Amazon.com #1 Best-Selling Author ("How to Become a Magnet to Hollywood Success") - not to mention his legend status as the original "Mr. Wonderful" of professional wrestling.  His greatest talents include (1) his mastery in the marketing of entertainment industry professionals and (2) his amazing ability to motivate, inspire, and teach actors how to achieve and go beyond their dreams.  On April 21, 2007, Rock was presented with the prestigious Reel Honoree Award, an award which is presented once a year to an individual who has made a difference in the entertainment industry. Past recipients of this award include Sylvester Stallone, Charles Bronson, James Cagney, David Carradine, Robert Conrad, Kirk Douglas, Cesar Romero, Mickey Rooney and others. Rock has dedicated the majority of his life to helping people achieve and live their dreams in the entertainment industry, and he is very proud of this honor.  "Birthday" - Rock will be celebrating his birthday at these events.
More information is available here: www.HollywoodSuccess.com/special_event.htm
---
REMINDER:  WE START AT 12:00 NOON - PLEASE BE ON TIME.  THANK YOU!
THIS IS NOT ANOTHER "ACTOR SEMINAR." It is a unique experience that is motivating, inspiring, hard-hitting, blatantly and brutally honest, eye-opening, practical, useful, and extraordinarily valuable. It is crammed full of usable information that, when applied, can quickly accelerate your success in the film and television business! Hundreds of actors who attended past events sent thank-you cards and/or praised the events in writing. Over fifty actor attendees were actually hired for film and/or television projects as a result of meeting producers at these events - including a starring role for an actor in a SAG feature film (and that actor had no SAG card at the time and had never done a previous starring role). Please join us Sunday for an event that can potentially change your entire professional life! - And please invite a deserving actor friend . . .
---
When & Where

The Jeremiah Comey Studios Theatre
12215 Ventura Blvd
#111
Studio City, CA 91604


Sunday, July 13, 2014 from 12:00 PM to 2:15 PM (PDT)
Add to my calendar
Organizer
APS Entertainment & Hollywood Success Marketing and Public Relations
We are Hollywood Success -- Associated Producers Services; Actors Promotional Services, Ltd.; Hollywood Success Marketing & Public Relations; and APS Entertainment.  

Incorporated in Hollywood, California in late 1978, APS is a powerful networking organization, a support system, a publicist and a highly effective "marketing machine" for  Entertainment Industry professionals. For over 30 years, our mission has been to empower select professionals in the film and television industry -- to provide them with the tools, support and opportunities that help them achieve success more quickly.  We work with dedicated, determined industry professionals who will achieve a high level of success -- with us or without us.  Our job is simply to greatly speed up the process. 
Dozens of brilliantly talented actors and actresses give up their "Hollywood Dreams" every day.  These gifted people know their craft, but they don't know their business. 
It's Show BUSINESS, Not Show Art.
Our organization provides the business aspects of the Entertainment Industry.  We provide powerful PR, marketing, promotion, networking, and support systems for entertainment industry professional clients.  Much more information is available at www.HollywoodSuccess.com.
5-in-1 Film/TV Industry Event w/Multiple Award-Winning Prod./Dir. Eric Forsberg + 6 More