Join us every Wednesday-Sunday for $5 Happy Hour from 4-7pm. All draft beers, wines, and 1 topping 6" pizzas are $5!
About this Event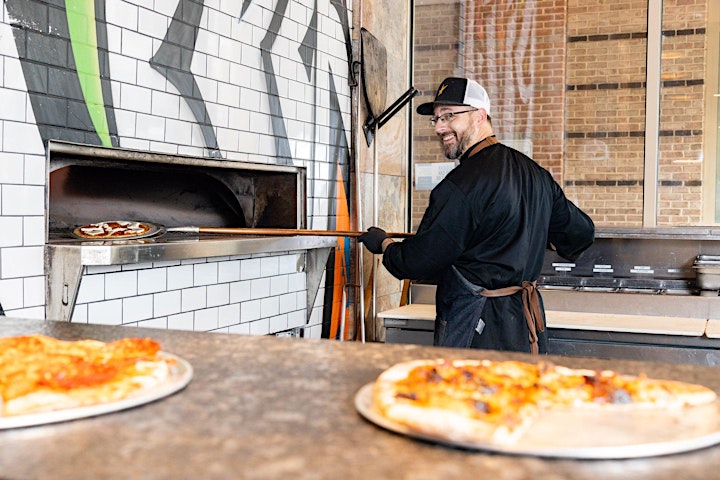 Join us every Wednesday-Sunday for $5 Happy Hour from 4-7pm. All draft beers, wines, and 1 topping 6" pizzas are $5! Located at Village at Leesburg.
Every Saturday: Kids Pizza Making Classes
Every Thursday: Adult Wood Fired Pizza Making + Beer/Wine Pairing Classes
Tickets: http://bitly.com/wildwoodpizza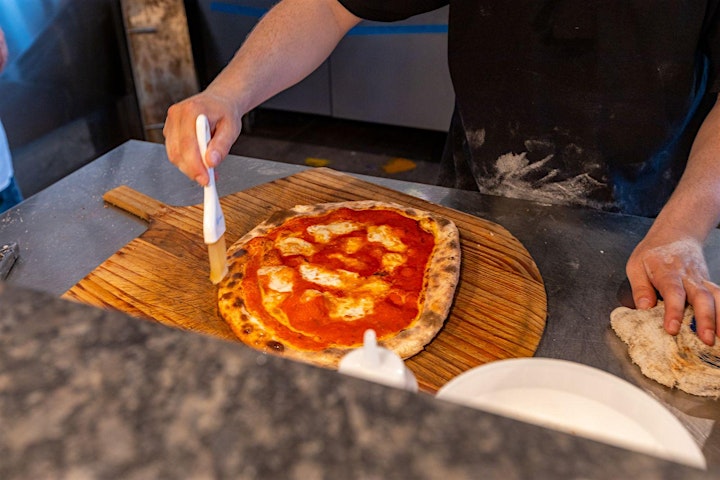 Menu + Online Ordering: http://bitly.com/wildwoodpizza
All menu items are available for carryout – including beer, cocktails, & wine.
PERSONAL PICKUP: Call us directly at 703-443-1600 to place your order, and pick up at 1600 Village Market Blvd., Suite 120, Leesburg, VA (BONUS: Our bar will be open for people waiting on carryout).
WILD WOOD'S DELIVERY SERVICE (available for drop-offs within 20 miles): Call us to place your order and let us know you'd like one of our drivers to deliver your food. $15 order minimum; $5 delivery fee for orders under $50. Happy houru pricing not available for delivery.
LOCALLY SOURCED × PLAYFULLY INSPIRED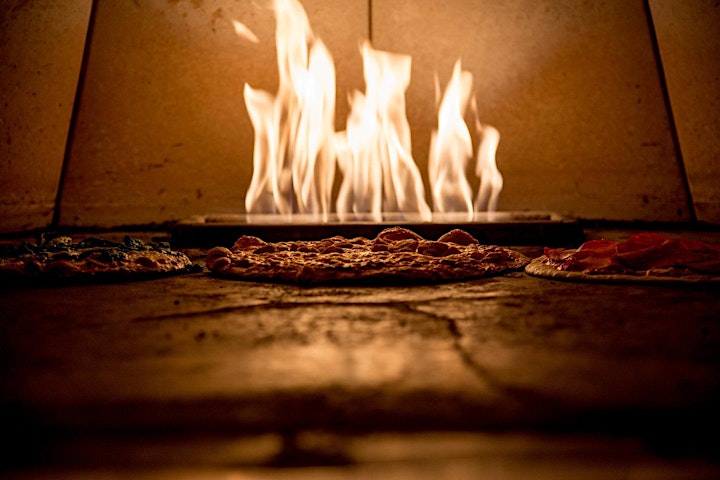 our story
Pizza is a great equalizer. It doesn't matter if you're young or old like it hot or cold, jumbo slice or whole pie. Whether it's date night or family night, pizza is a meal fit for both relaxation and celebration, birthday parties, championship celebrations, awards ceremonies, and office holiday events.
Wild Wood is all about wholesome, fresh, and delicious pizza. A place where you'll find outstanding food, great beer, and a sommelier-curated wine list, but none of the pretension that usually comes with it. A beer hall, a wine lounge, a pizzeria- we are all of those things. We have 30 beers and six wines/sangrias on draft. Our 100+ wines are Italian or Italian varietals. Our cocktail program focuses on classic Italian ingredients with house-made limoncellos, bitters, and aperitifs.
Wild Wood is both reverent and rebellious. Our reverence is in using traditional Italian ingredients like certified San Marzano tomatoes and Caputo flour and in hand-pulling our mozzarella. Our rebellion is in our locally-sourced food, our partnerships with community wineries and breweries, and our massive graffiti wall and pint-sized tag wall where kids can draw their street art. Wild Wood is tagging our spot in the pizza scene. We take our food and beverages seriously. The rest of our vibe? You set that.