5 Essentials of Business Finances Every Entrepreneur Should Know
Description
5 Essentials of Business Finances Every Entrepreneur Should Know
Bookkeeping is an essential function for every entrepreneur, but it's not always a favorite task! Bookkeeping is just a small part of accounting or financial management in general, but it is a great place to start for small business owners who desire sustained business growth. In order to plan ahead for your business, you need to maintain your financial books. Our upcoming VetNet presentation guest speaker will talk to you about the essentials of business finances that every entrepreneur should know.
This session will cover:
Bookkeeping basics - An introduction into business finances

Tracking it all - What you need to keep for the tax man

Business budgets - An easy trick to make and keep a budget

Financial reports - A look at the bottom line

Accounting Software - Options and perks
Join us for this month's VetNet live webinar topic, "Money Talks," with Certified Bookkeeper and IVMF graduate, Crystal Wambeke. The session is Thursday, May 25 at 1:00 p.m. EDT. Please RSVP at the top of this page.
Live Streaming Link: 5 Essentials of Business Finances Every Entrepreneur Should Know
Our Guest Speaker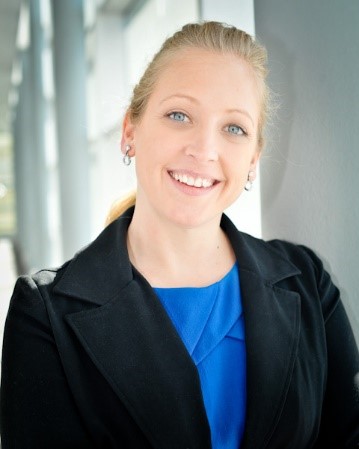 The Institute for Veteran and Military Families (IVMF) is pleased to bring you Crystal Wambeke, principal accountant at Cyrstal Wambeke, LLC. Crystal provides meticulous and accurate accounting and bookkeeping services to small- and medium-sized organizations. Crystal's clients are located throughout North America in a broad array of industries. As the principal accountant, Crystal educates, trains and advises business leaders on financial projections, managerial finance and expense management.
Crystal is a highly-active advocate and supporter of military and military spouse entrepreneurship as well as women-owned businesses. In 2015, she was recognized by Syracuse University's IVMF Entrepreneurship Bootcamp for Veterans – Families (EBV-F) program for outstanding leadership. Crystal has been invited to speak to professional organizations, has served as a member of several boards of directors, and has developed bookkeeping curriculums for several colleges.
She is a Minnesota native who resides in Pinehurst, NC, with her husband and their energetic dog. She considers herself an avid foodie and intends to submit her homemade pickles to the 2017 North Carolina State Fair.
If you have questions for our guest speaker, we recommend sending them in advance to ebvtap@syr.edu. (Note: You will be able to ask questions during live session just make sure you log into your YouTube account so you can type in your questions live. Please note your Google account works across all Google platforms including Gmail, Google + and YouTube.)