5-DAY WELLNESS + YOGA + SUSTAINABILITY STRATEGY RETREAT
Description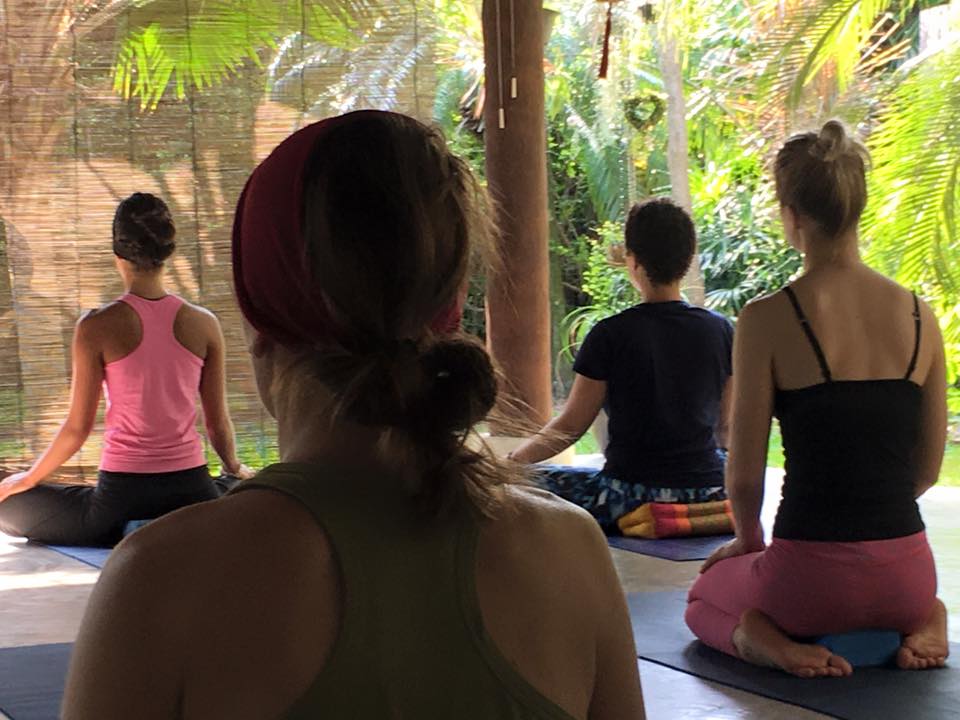 5-day Wellness + Triple Bottom Line Business Strategy Immersion Retreat October 10-15, 2017
in the beautiful Michigan countryside at the Lily Organic Farm in Lawton, MI, 3 hours from Chicago & Detroit and only 2 hours from Ann Arbor
Immerse yourself in this special retreat for entrepreneurial women where you'll explore business-beyond-usual strategy plus wellness for the mind and body!
REGISTER by Sept. 10 for $75 off special using Promotion Code Earlybird22
Five days with a group of like-minded women entrepreneurs where you will:
Get equipped with the knowledge and skills to start, grow, and market your business so that it benefits you, society & the planet.
Reflect on your life and role as entrepreneur and business leader

Take time to think deeply about your passion that drives your business or project

Learn about women entrepreneurs who are creating a better, healthier world

Create a sustainability vision for your new business

Build your own case for creating a sustainable business

Get hands-on experience using a proven sustainability planning approach to make smart business decisions now and in the future

Find out how to engage your customers and community to build loyalty and trust in your business and products

Combine creativity and strategy to innovate sustainable products and services that make the world a better place

Take advantage of the benefits and opportunities to build a sustainable business

Take time for yourself to regenerate your own mind and body

Practice mindfulness, yoga, Pilates, self-reflection

Take part in preparing and enjoying healthy, delicious meals & refreshments
SPACE IS LIMITED 10 -14 women
SCHEDULE:
Arrival day Tuesday, Oct. 10 - Check-in 4:00 - 5:30pm: Welcome circle, personal introductions, light dinner, learning about your businesses, World Cafe
Each day Wednesday - Saturday, Oct. 11-14: Wellness class & conversation (each day, we will explore different areas of wellness and practice either yoga or Pilates), breakfast, sustainability strategy session with break, lunch, unstructured break or guided mindfulness break, continued sustainability strategy, dinner, then either an activity, homework, or time to regenerate
Final day - Sunday, Oct. 15 8:00am - 2:00pm: Yoga, breakfast, sustainability strategy final presentations, lunch and closing circle
INCLUDES:
Sustainably-sourced food and beverages and overnight accommodations.
Accommodation options are: single room, double room, triple room and one room for 4-6 women.
Reed Evans, Founder of Scale it Up! Sustainability Training for Women Entrepreneurs will be facilitating this retreat and teaching Pilates
Wellness instructor information will be available shortly.
Please TAKE OUR SURVEY AND YOU'LL BE ELIGIBLE FOR OUR MONTHLY DRAWING FOR PRIZES THROUGH THE END OF DECEMBER!
Scale it Up! Sustainability Training for Women Entrepreneurs is a nonprofit program. Our fiscal sponsor is StratLeade Sustainability Education Inc., a 501 C 3 nonprofit organization.