5-Day Suricata "Deep Dive" Training host by DCSO - Berlin, Germany

Monday, February 24, 2020 at 9:00 AM

-

Friday, February 28, 2020 at 5:00 PM (CET)
Event Details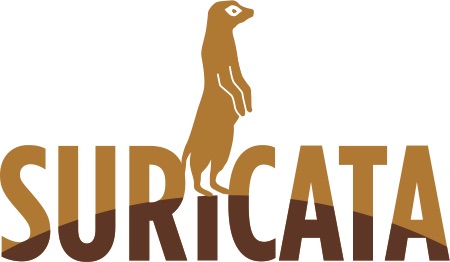 Suricata is a high-performance Network IDS, IPS and Network Security Monitoring engine sought after around the world. Open-source and managed by a community.  Suricata is a part of the non-profit foundation; the Open Information Security Foundation (OISF). OISF's mission is to remain on the leading edge of open source IDS/IPS development by welcoming in open sources technologies looking for a community to support them.
---
Intrusion detection systems are at the core of any comprehensive security strategy, regardless if they are on-premise or in the cloud. Whether you are creating the perfect network monitoring and logging infrastructure or building the next-generation intrusion detection and analysis system, gaining a comprehensive technical understanding of Suricata is a must. In Suricata Developer Deep Dive, you will get hands-on with Suricata's core technology and walk away with in-depth understanding of not only how it works but also how to customize it's capabilities. The course will begin by introducing Suricata's overall architecture, identifying key components and features. Next, you will get hands on with Suricata's packet decoder and detection modules, understand the application layer decoder and logging modules, and see how the application layer detection module works. You will learn how to use the Rust language to extend Suricata's capabilities and write an application layer decoder in Rust. Changing code can bring about bugs, ensure stability with your new builds by learning how to run unit tests and enabling debug mode. Finally, no open-source project is complete without ways to contribute, learn more about the community that surrounds Suricata and how to get involved. This class offers a unique opportunity to bring questions, challenges and new ideas directly to the Suricata development team and lead developer, Victor Julien. This course is a unique and intensive learning experience geared towards developers and security professionals and will allow you to take your Suricata usage to the next level!
This unique and intensive learning event is especially geared toward developers and security professionals wanting a deeper dive into Suricata's technology.  
Open to the public with limited space.
Click HERE to take advantage of our early bird discount ($500 off) by registering before January 20, 2020!   
What to expect?
Developers and security professionals will walk away with a greater proficiency in Suricata's core technology and have the unique opportunity to bring questions, challenges, and new ideas directly to Suricata's development team, including Suricata's founder and lead developer Victor Julien, Jason Ish, Eric Leblond, and other members of our development team.  
A sample of topics that will be covered during the 5-days:
Architecture Overview

PKT Decoder

PKT Detection Module

Application Layer Decoder and logging Module

Application Layer Detection Module

Running Unit Tests

Enabling Debug Mode

How to Contribute to Suricata - (github, etc.)

Introduction to eBPF filter development

Introduction to Rust language

Extending Suricata with the Rust Language

Writing a Application Layer decoder in Rust
Developers and security professionals who want to expand their knowledge and experience with Suricata.  Keep in mind, this event will be a deep technical dive, therefore participants should have:
Advanced Experience in C

Linux Experience

Network / Security Experience 

Basic Suricata End User Experience

Basic knowledge of Rust will be a plus
We hope to see you there!  
Thank you to DCSO (Deutsche Cyber Sicherheitsorganisation GmbH) for hosting this public event. 
Net proceeds from this and all OISF's training events go directly to funding Suricata's development and OISF's mission to supporting open source security technologies. OISF is a 501c(3) U.S. non-profit.  For questions about this event or about becoming a member of the OISF community please contact us at info@oisf.net. 
Have questions about 5-Day Suricata "Deep Dive" Training host by DCSO - Berlin, Germany?
Contact the organizer
Save This Event
When & Where

DCSO Deutsche Cyber Sicherheitsorganisation GmbH
EUREF-Campus 22
10829 Berlin
Germany


Monday, February 24, 2020 at 9:00 AM

-

Friday, February 28, 2020 at 5:00 PM (CET)
Add to my calendar
Organizer
The Open Information Security Foundation (OISF) is a team of multi-national software developers and security experts committed to open source security technologies and identifying groundbreaking trends in information security and network monitoring. OISF, a 501(c)3 non-profit organization, owns and supports Suricata. To learn more about the community or becoming a consortium member contact us at info@oisf.net