5 Day Resume Masterclass by Ash(World ONLY Career Choreographer)- Auckland
About this Event
Resume Makeover Masterclass
Over 80,000+ People Taught! Hosted by Akshay Goel (Amazon, Qualcomm), World's ONLY Resume Choreographer).
Welcome to 5 Day Resume Makeover Online Masterclass. Ash teaches the Resume Building from scratch, line-by-line, going into immense detail on why, what and how to put specific little-known critical things on resume.
Feel like your resume is getting lost in a black hole when applying on job boards because you get no responses back? 😕
Getting frustrated with no response from recruiters and hiring managers?
Wondering why are you hardly getting any interview calls, even after sending numerous resumes?
According to the research, the Biggest Reason Of Failure for more than 90% of applicants in getting the job they really want is their resume needs serious revisions and dedicated expert work. So, be in the top 10%, Don't be disqualified from your dream job because you have not invested the time and energy in creating a resume that demonstrates the value yo bring to the company!
During these 5 days' Masterclass, you will learn exactly how to build your own perfect resume from scratch, including:
📄Template - The best resume template and format built from scratch; tried, tested, and successful at top companies around the world.
👍Strategies - Learn unique tips and insider strategies on why certain things matter on a resume and why other things don't and how to best use them to give you an advantage during recruiting.
📄Content - Creatively draft the right bullets and content for your specific scenario and experience that gets you closer to your dream job and allows you to showcase yourself in the best way possible.
🙅🏽‍♀️Mistakes - Learn what not to put on your resume and avoid the ultimate mistake of self-elimination with these strategies and tips.
🤣Stories - Enjoy fun stories and key lessons learned from them that I've encountered in my own journey and from other students of mine.
🚀Guaranteed - Over 80,000 students have learned this format and it has worked, I guarantee that you will be a stronger candidate after taking this class.
🖥ONLINE Event - This is a live and interactive ONLINE Masterclass for 5 days. Each day will have 30-60 mins training and you will be given homework to finish for next day session.
💯100% Risk-Free - If you attend the 5 Day Training Live, do the homework for all 5 days, and are still not happy with it? Simply ask us for a refund within 48 hours. Ash will personally refund your ticket cost (excluding Eventbrite fees).
Timings for Live session: 11:30am EST / 3:30pm GMT / 9:00pm IST
The workshop starts on Wednesday, May 20th and will go on till Sunday. Each day session will be 30-60 mins long and will start at 11:30am EST.
In case you miss the live session, you will receive recordings of live sessions. Please note, there would be no recording of the Sunday session. That's the only session where you won't receive a recording. But, it will be much better if you attend it LIVE because I will answer all your questions as well.
Frequently Asked Questions
Is this workshop helpful to experienced individuals as well? Definitely! The resume template and format taught is geared towards everyone including professionals and students. The template is useful if you are looking for a job or are currently working and looking to make a change in your career or even if you're applying to a new school.
What industry is this resume useful for? The resume template that Ash teaches is useful to all industries including IT / Technology Companies, IBD, Consulting and Sales Professionals, or any other industry. It is a robust format that is accepted across all Fortune 500 companies and has proven results.
How does your 100% Risk-Free Guarantee work? If you attend the 5 days session LIVE, submit all the homework on time, and are still not happy with the Masterclass, send us an email at support@insiderjobhunting.com within 48 hours of the last day training. We will refund you the ticket cost (excluding the Eventbrite fees).
What if I already have a job?: If you are currently employed, even if it's in a job you love, it's not likely that this will be the job you have until you retire! Whether it's for a new job, new academic program, or annual evaluation, you WILL need a resume in the future, and likely more than one. When that dream job comes along, wouldn't you prefer to have your best resume ready to go?
EVENT HOST
Ash Goel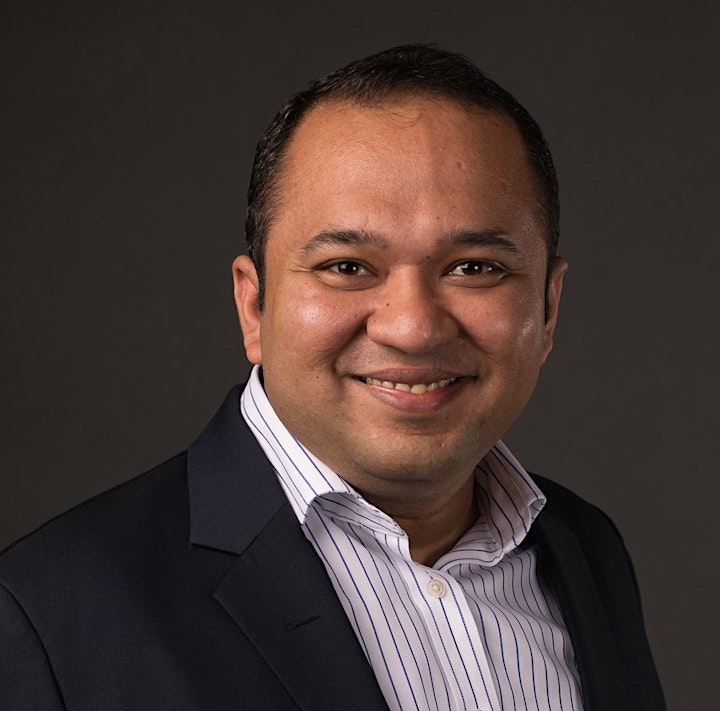 Here is what attendees said about the past events:
"Ash coached me during a challenging time of personal and professional transition and helped me get my dream job within a month."
—Alex G.
"Great Masterclass! Love being hands on and highly interactive 5 days!
It helped me understand different aspects of Resume which I didn't even know existed. I was able to do so much in those 5 days, much more than I did in last 24 years. Thank you Akshay for putting it together"
—Saurabh S.
"Thank you for sharing valuable knowledge. One of the best career workshops I have ever attended. Keep up the good work and God bless you for giving me hope."
—Ken B.
Ash Goel | The Employability Coach and The World's Only Career Choreographer