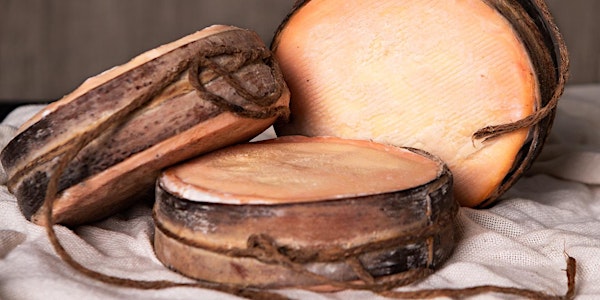 5-Day Immersion in Natural Cheesemaking in Yellow Springs, Ohio Sept. 7-11
Location
Heartbeat Learning Gardens 501(C)3
3372 Hustead Road
Springfield, OH 45502
Refund policy
Refunds up to 7 days before event
Eventbrite's fee is nonrefundable.
Introduction to Natural Cheesemaking Workshop with David Asher and the Black Sheep School of Cheesemaking
About this event
Introductory Class:
*Though basic in its teaching of natural methods; the class offers a new understanding of cheese even to those with many years of experience.
*Class explores the 5 main categories of cheese, and concepts of traditional starters, ripening ecologies, and natural rennet.
*Cheeses are made on a small scale, and with more approachable techniques
*Cultures and cheeses made include:
Kefir, Clabber, Fresh Lactic Cheeses, aged French Goats cheeses, Skyr, Butter, Camembert, Mozzarella, Stilton or Cheddar, Tomme & Caciocavallo.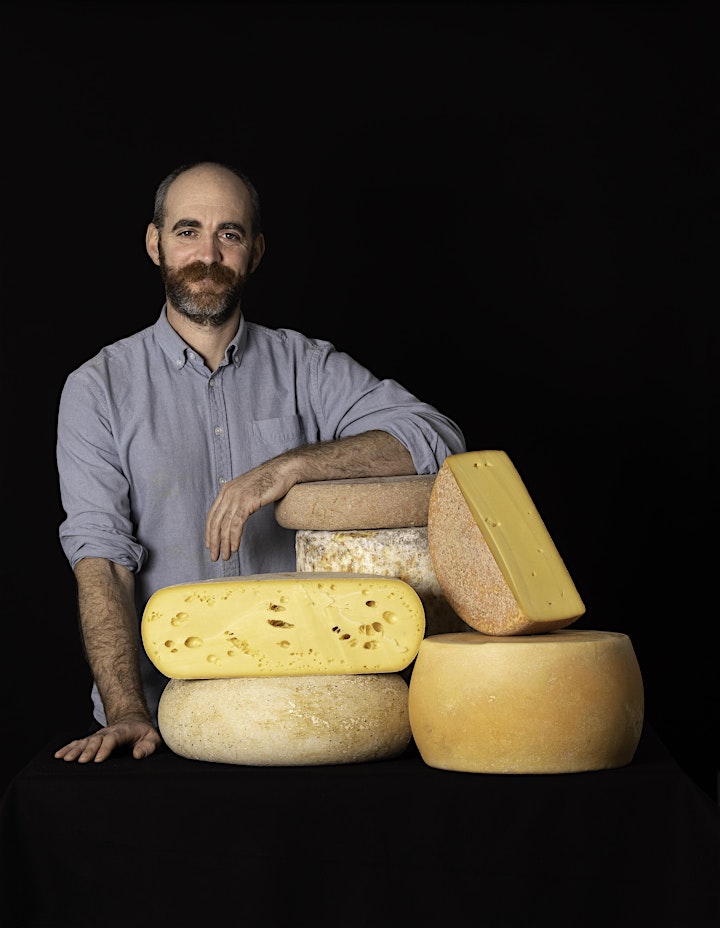 About this event
Class begins with a session on dairy fermentation, covering kefir, clabber, yogurt, creme fraiche, cultured butter, and quark.
Next, we will explore fresh lactic cheeses such as cream cheese, chèvre, and geotrichum-candidum ripened lactic cheeses, including Crottin, Valencay and Saint Marcellin.
We'll deepen our study by looking at rennet cheeses: On Friday morning, we'll prepare a basic curd that can become many different styles of cheese. By the afternoon, the curd's acidity will have developed, enabling us to stretch the cheese into mozzarella, burratta, and other pasta filata cheeses.
We will then investigate blue cheeses and explore the different rind ecologies, including the white fungus of Camembert and the orange rinds of Limburger. Last, we make an Alpine Cheese and a Cheddar; with their leftover whey we prepare a batch of fresh, warm Ricotta. "Natural Cheesemaking: Raw Milk Cheeses" offers a well-rounded understanding of the opportunities available to safely and deliciously create value-added dairy products ecologically and without reliance on manufactured cultures.
This class is for everyone: from the home cheesemaker to professional monger, the cheese-curious, and even those with many years' cheesemaking experience but new to natural methods - David does his best to address the needs of all students in the class. And though introductory in his instruction, David also gets to some significant depths in teaching about cheese technologies, microbial ecologies, biochemistry and cheese history.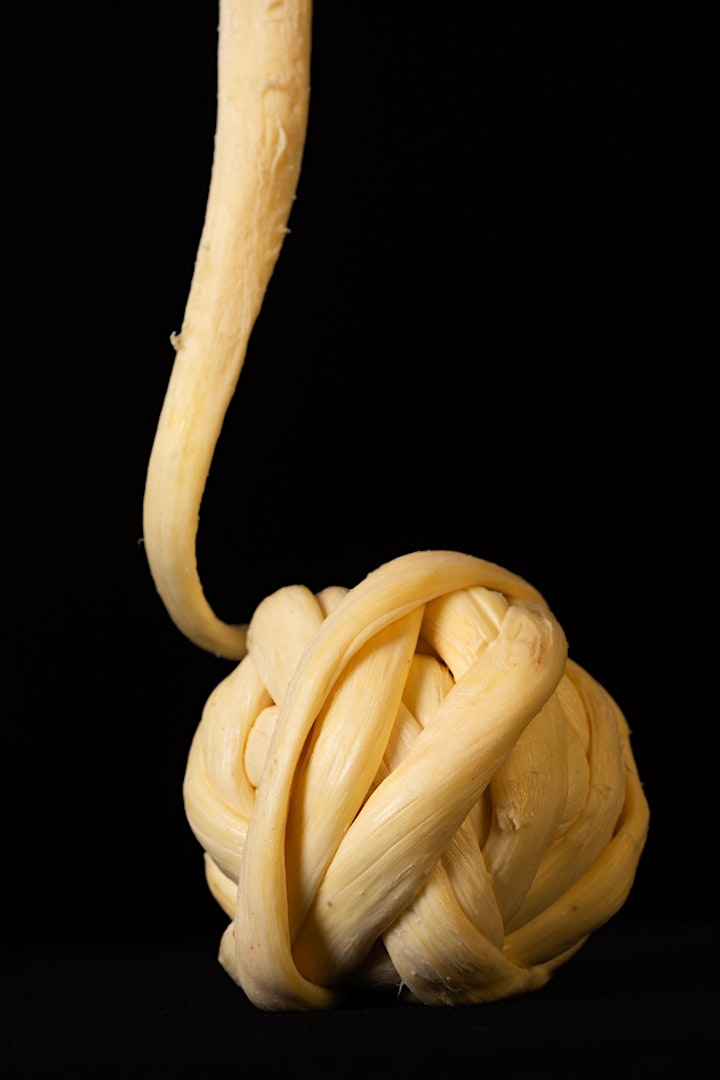 Course Details:
The class will take place at Heartbeat Learning Gardens 501c3.
More information about the farm can be found at www.heartbeatgardens.com.
For questions concerning registration details, contact Sandy King: bpfmember@gmail.com.
Early Bird Registration Cost (Now through September 1): $750 USD.
Registration Cost beginning September 1: $850 USD.
A small number of scholarships are available. Please inquire if you need financial support to attend.
Class will be be from 9:45 am to 5:30pm daily; with morning and afternoon breaks and lunch.
Conscientious and delicious local lunches will be provided; as well as a pizza dinner on Friday night with our own mozzarella . Snacks and beverages will be served at the beginning of class each day.
Students will get to take home their own natural starter, kefir grains, a traditional yogurt culture, as well as cheeses they've made in class. Signed copies of David Asher's book, the Art of Natural Cheesemaking, will be available for sale at the class. Cash sales only: $30 USD.
Refund Policy:
25% of your payment will be considered the non-refundable deposit needed to secure your spot. Should you need to withdraw from the course more than four weeks before its start date 75% of your payment will be refunded. Because payment in full is required four weeks in advance of the course start date, after that point the entire payment is non-refundable. Should something unexpected occur and you can't attend, it can be transferable to another person.
Class size is limited to 16 students.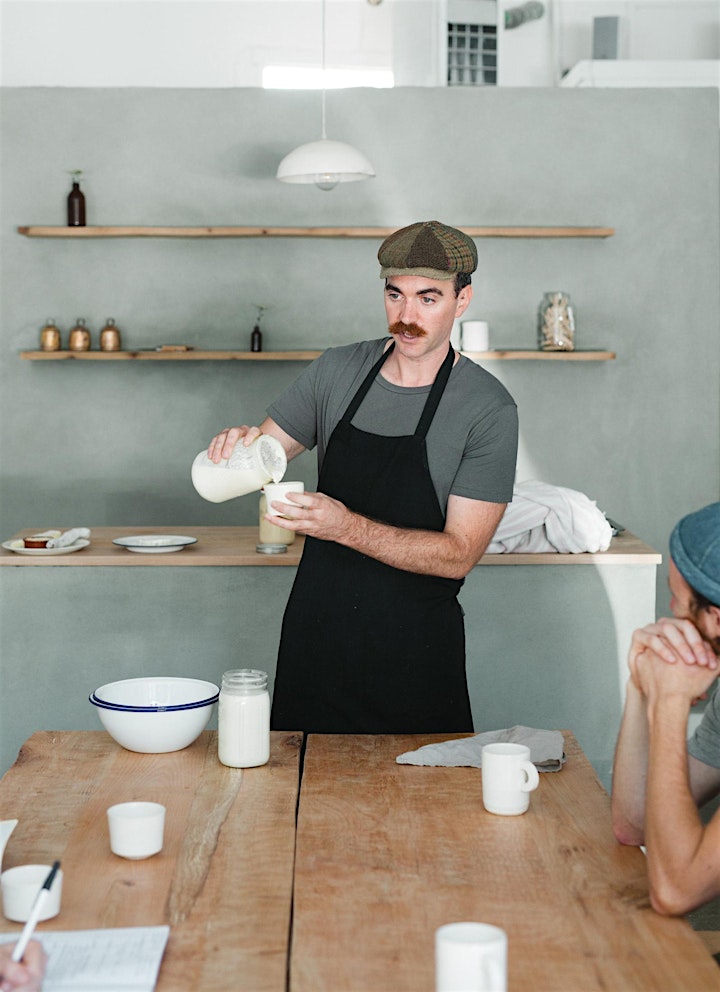 David Asher
Instructor of Natural Cheesemaking Class in Springfield, Ohio September 7-11, 2022.
David Asher is an organic farmer, farmstead cheese maker and cheese educator based on the gulf islands of British Columbia, Canada. A guerrilla cheesemaker, David does not make cheese according to standard industrial philosophies - he explores traditionally cultured, non-corporate methods of cheesemaking.
David offers cheese outreach to communities near and far with the Black Sheep School of Cheesemaking. Through workshops in partnership with food-sovereignty-minded organizations, he shares his distinct cheesemaking style. His workshops teach a cheesemaking method that is natural, DIY, and well suited to the home kitchen or artisanal production. He is the author of The Art of Natural Cheesemaking.
More information about David can be found on his website: www.theblacksheepschool.com