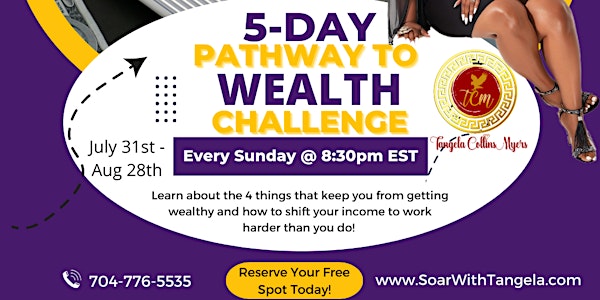 5-Day Free Pathway to Wealth Challenge
Time to Financially Thrive and Leave A Legacy! Time to master key WEALTH principles and for a FINANCIAL MAKEOVER! www.SoarWithTangela.com
About this event
5-Day Free Pathway to Wealth
Learn How to adjust your money mindset to thrive
Learn the strategic things that wealthy people do every single day and pass down to their children and grandchildren.
Learn key wealth principles that have been kept a secret
Learn about the four things that keep you from getting wealthy.
Learn How to Shift Your Income to work harder than you do! Put your money to work!
Reserve your free spot if space is still available!