5 Communication Strategies to Bring More Joy into your Holiday

Tuesday, December 17, 2013 from 6:45 PM to 9:00 PM (PST)
Event Details
So, as we all know, the holidays are coming up. Many of us are excited to break away from the daily routine and have some time off to enjoy with family and friends. However, some of us might find the holidays to be a bit intimidating. There's social pressure to have a good time with relatives you may only see once a year. There are expectations to make a good impression on your partner's family, who you are going to meet for the first time. There's the anticipation of the new year, and all the goals you plan on setting for yourself, including finally getting around to asking your boss for that promotion! 
While the holidays are supposed to be cheerful and upbeat, there are a lot of stressors that come along with them. But you shouldn't let those bog you down! Come to our workshop this week and learn about some real, practical and immediate tools you can use to turn that stress into productive energy that can improve your relationships and help you get the most out of this holiday season.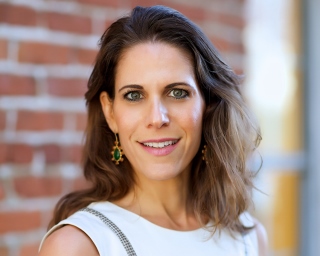 Yael is a coach and instructor at Social Fluency. She has studied the art of Non-Violent Communication for more than a decade and has over fifteen years of experience teaching, coaching and leading workshops on conflict resolution and on communication techniques for both private and corporate sectors. Yael earned her Masters in Literature and Education from Columbia University and has since gone on to work towards social justice and education equity around the world. In addition to founding a thriving school in New York City, Yael has worked with people in all walks of life, from Uganda to Cambodia to Egypt and Israel. She has led workshops on assertiveness, collaboration and problem solving in over ten countries and she has expertise in communicating with people across significant language barriers.  While studying in India and Sri Lanka as a Fulbright scholar, Yael was able to put her years of study into practice as she collaborated with- and built projects for- nonprofits, schools and businesses throughout six states and across two nations. 
Yael has a passion for helping others connect to themselves and others more deeply through effective and meaningful communication and collaboration. She harnesses this skill in others so they may succeed in their personal and professional lives. When she is not coaching at Social Fluency, she can be found pursuing her passions for the outdoors. She is a dedicated marathoner and triathlete, snowboarder, rock climber and lover of Pinot Noir.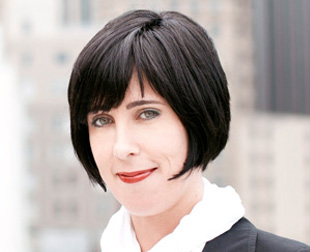 Rachel is the President and Lead Corporate Instructor for Social Fluency. A successful entrepreneur, passionate leader, and organizational development expert, Rachel has 20 years of experience working with professionals at all levels. She is a highly sought after speaker and training facilitator – leading workshops on leadership, personal branding, communication, presentation skills, social and emotional intelligence skills, as well as other topics related to behavioral science, neuroscience and organizational psychology.
Rachel completed the Leadership Institute of Seattle's (LIOS) Coaching and Consulting in Organizations Masters program at Bastyr University's School of Applied Behavioral Science. She is highly qualified as a training facilitator, curriculum developer, organizational and workforce development consultant. She is also a GRI certified consultant. Rachel's cross-discipline experience includes leadership at knowledge-industry organizations in positions ranging from media relations and business development to training and organizational development.
She has worked with thousands of professionals and hundreds of organizations, ranging from Fortune 500 companies to small business entrepreneurs in many industry sectors – including technology, media, health, biotech, consumer, financial, legal, real estate, agriculture, services, non-profit, the arts and education. She also enjoys teaching workshops to anyone who wants to improve their relationships with people – from students and parents to those seeking a more rewarding social life.
In her free time, Rachel enjoys live music, all things food-related and spending time in the great outdoors with her partner Angus and two dogs, Finnegan and Fiona.
When & Where

WeWork
156 2nd Street
San Francisco, CA 94105


Tuesday, December 17, 2013 from 6:45 PM to 9:00 PM (PST)
Add to my calendar
Organizer
Social Fluency
Social Fluency is dedicated to the goal of helping others achieve their true social potential, reduce the pain of social tension, and remove barriers to developing successful relationships in all facets of life —whether they be professional or personal. We teach the art and science of communication.
5 Communication Strategies to Bring More Joy into your Holiday