5 Bucks for Black Beauty

Friday, July 22, 2011 at 7:00 PM

-

Friday, July 29, 2011 at 10:00 PM (PDT)
Event Details
Please help us reach our target! DONATE TODAY!!!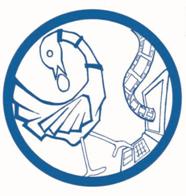 $5 BUCKS FOR BLACK BEAUTY
Thanks in advance for supporting our
BUILDING REPAIR & BEAUTIFICATION FUNDRAISER
for our NEW home for...
Message Media Ed
School of Black Leadership in the Digital Age!
Here are the following repairs and beautification goals we have:

We will replace the front window and blinds, repair window & molding for reception area, paint interior walls, install new flooring throughout, build bathroom cabinet, replace bathroom blinds, install above-the-ground fruit & veggie garden in back lot, plant flowers in front flower beds, set-up outdoor heaters, and paint exterior of entire building.

We estimate a total of $7,000 for our project budget

PLEASE HELP US REACH OUR TARGET

DONATE $5, $10 OR ANY AMOUNT YOU WISH! 

If you missed the show below, please make a donation from afar TODAY!

Every little bit helps. PLEASE SHARE as well! 

Message Media Ed - School of Black Leadership in the Digital Age is an education and professional development organization. Our mission is to close the digital divide and increase leadership and innovation in the African American community of South Los Angeles. We do this by providing workshops for youth, adults and seniors, designed to increase cultural awareness while practicing media literacy, and building skills in computer operation, internet navigation, and social media knowledge-sharing. Message Media Ed is home to The Digital Elder Project,Rise Above the Noise, Diversity Leaders, Digital Lyricist XChange and the MME Lecture Series.

For more info, please call 323-708-2526

or email info@messagemediaed.org

**Please Note: We are currently a social enterprise with a fiscal sponsor, working toward obtaining a non-profit status.

We can offer a tax write-off for donations totaling $500 or more. If you choose this route, 10% of your contribution will support the work of our fiscal sponsor,http://VillageHealthFoundation.org as well! 
=============================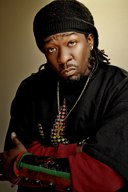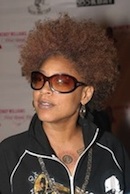 Join us for an EXCLUSIVE performance by
BROTHER J OF X CLAN! MEDUSA! 
Beefy Loc! Lastman/Califa Zulus! Yung Phantom!
Musical Ambiance: DJ A-Ski & DJ Duce!
*GIVEAWAY* - 2 Tix to see the play...
"The Word Begins" http://TheWordBegins.com,
featuring Sekou tha Misfit and Steve Connell!
This FRIDAY, JULY 22nd, 7-10PM, $5, All Ages!
@MESSAGE MEDIA ED 
(4923 W. Adams Blvd. LA 90016, just East of La Brea)
Thank you :-) <3
When
Friday, July 22, 2011 at 7:00 PM

-

Friday, July 29, 2011 at 10:00 PM (PDT)
Add to my calendar