Description
About Conference
ConferenceSeries LLC Conferences invites all the participants from all over the world to attend 4th World Congress and Exhibition on Construction and Steel Structure during October 16-18, 2017 in Atlanta, Georgia, USA which includes prompt keynote presentations, Oral talks, Poster presentations and Exhibitions.
Steel Structure 2017 conference will make the perfect platform for global networking as it brings together renowned speakers, researchers, business persons across the globe to a most exciting and memorable scientific event filled with much enlightening interactive sessions, world class exhibition and poster presentations. Advances in the field of Construction and Steel Structures are one of the crucial factors in the economic prowess of the developed countries. Also for the developing countries, adoption of innovative construction techniques and various versatile steel structures is paramount for advancement of their economies.
Construction exhibition's objective is to provide the construction industry with a highly focused gateway to learn, network and capitalise on the region's major construction opportunities and also to meet different Steel structure company, Steel construction companies, Steel building companies, Steel fabrication companies.
Target Audience:
Engineers who are specialized on the particular topics like Civil Engineers, Structural Engineers, Mechanical Engineers
Building and construction professionals
Building Material manufacturers.
Steel traders, Developers and Contractors
Steel Associations and Societies
Business Entrepreneurs
Interior Design
Architect
Renowned Speakers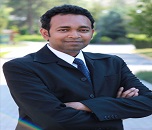 Shahria Alam
The University of British Columbia, Canada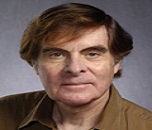 Gilbert A. Hegemier
Distinguished Professor, Structural Engineering University of California, San Diego, USA
Brian Uy
Director Centre for Infrastructure Engineering & Safety The University of New South Wales, Australia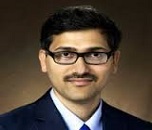 Ravi Kiran Yellavajjala
Department of Civil and Environmental Engineering North Dakota State University , USA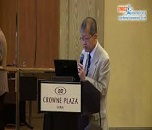 Eiki Yamaguchi
Kyushu Institute of Technology, Japan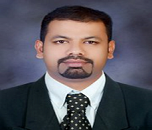 Manikandan M
Sr. Strutural Engineering, Kuwait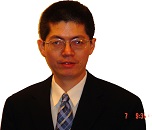 Mijia Yang
Department of Civil and Environmental Engineering North Dakota State University, USA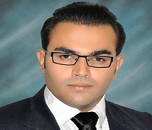 Farhad Aslani
The University of Western Australia, Australia, Australia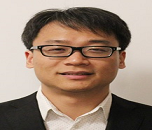 Jun Li
Faculty of Science and Engineering, Curtin University, Australia , Australia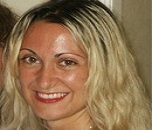 Giada Gasparini
Design Construction Department DICAM, University of Bologna, Italy , Italy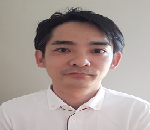 Takumi Ito
Department of Architecture, Ito Laboratory, Tokyo University of Science, Japan , Japan

Ryoichi Kanno
Nippon Steel and Sumitomo Metal Corporation, Japan, Japan
Agenda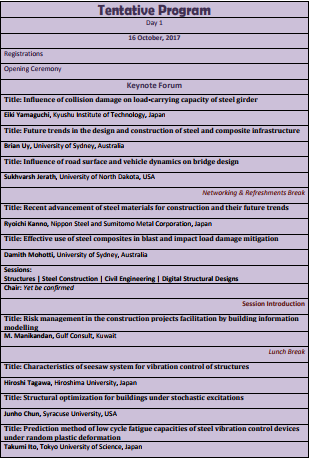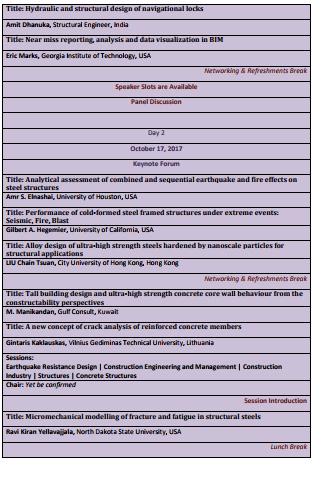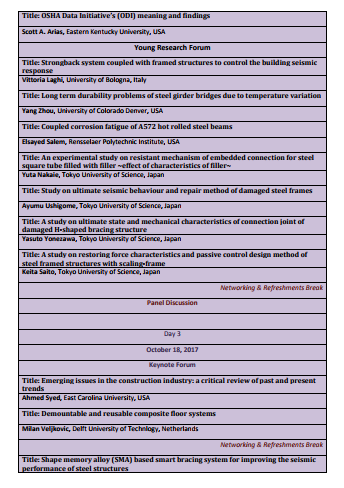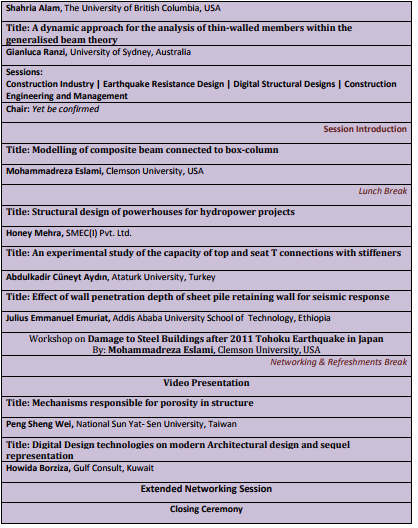 Please contact the event manager Marilyn below for the following:
- Discounts for registering 5 or more participants.
- If you company requires a price quotation.
Event Manager Contact: marilyn.b.turner(at)nyeventslist.com
You can also contact us if you require a visa invitation letter, after ticket purchase.
We can also provide a certificate of completion for this event if required.
NO REFUNDS ALLOWED ON REGISTRATIONS
-----------------------------------------------------------------
This Event Listing is Promoted by
New York Media Technologies LLC in association
with Conferenceseries Ltd.
http://www.NyEventsList.com
http://www.BostonEventsList.com
http://www.SFBayEventsList.com
-----------------------------------------------------------------
SHU171007CEV