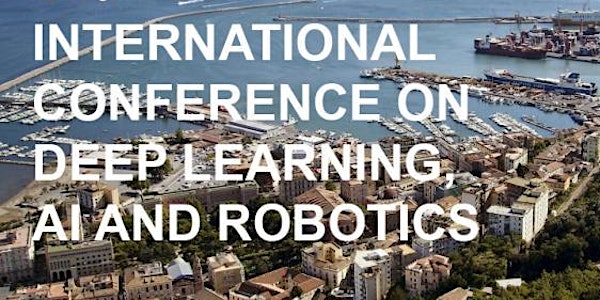 4th International Conference on Deep Learning, AI & Robotics (ICDLAIR)2022
ALL ACCEPTED & PRESENTED papers will be reviewed for possible publication in Springer LNNS.
Refund Policy
Contact the organizer to request a refund.
About this event
The proposed Deep Learning, AI and Robotics represent key ingredients for the 4th Industrial Revolution. Their extensive application is dramatically changing products and services, with a large impact on labour, economy and society at all. ICDLAIR 2022, organized by International Association of Academicians (IAASSE) aims at collecting scientific and technical contributions with respect to models, tools, technologies and applications in the field of modern artificial intelligence and robotics, covering the entire range of concepts from theory to practice, including case studies, works-in-progress, and conceptual explorations. Through sharing and networking, ICDLAIR 2022 will provide an opportunity for researchers, practitioners and educators to exchange research evidence, practical experiences and innovative ideas on issues related to the Conference theme.
Due to current travel restrictions imposed by the Covid-19 contingency, the conference may be held online.