Sales Have Ended
Ticket sales have ended
Thank you for your interest in the West Coast Chapter events, you can now pre-register to any of our 2019 initiatives at: https://www.pda.org/chapters/north-america/west-coast/calendar-of-events
Sales Have Ended
Ticket sales have ended
Thank you for your interest in the West Coast Chapter events, you can now pre-register to any of our 2019 initiatives at: https://www.pda.org/chapters/north-america/west-coast/calendar-of-events
Description
Join the networking event and lively debate featuring inspiring women from the premier life-science organization of the San Francisco Bay Area. They will share with us their personal journeys in the biopharmaceutical industry, the challenges women can expect to face, as well as general advice for women (and others) hoping to build their careers in the Industry. Come hear the career stories, challenges, and successes of our esteemed panelists: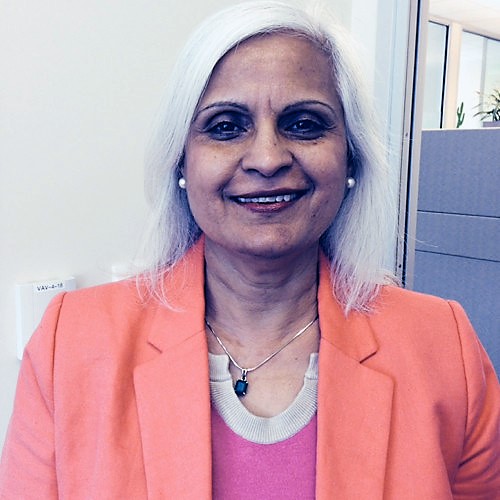 Ruby Galati is the Head Supplier Collaborations and Quality Management Genentech. She started her career as Process Development Specialist at Barnes-Hind Pharmaceuticals Inc, which developed drugs to treat tuberculosis and glaucoma. Over her 30+ years of experinece in the life-science industry Ruby worked at Collagen Corporation, Syntex, Aradim, Cardio Dx and Novo Nordisk before joining Genentech as Director QA of External Quality in 2019. She holds a Bachelor's degree in Microbiology from San Jose State University and an MBA from the University of Phoenix.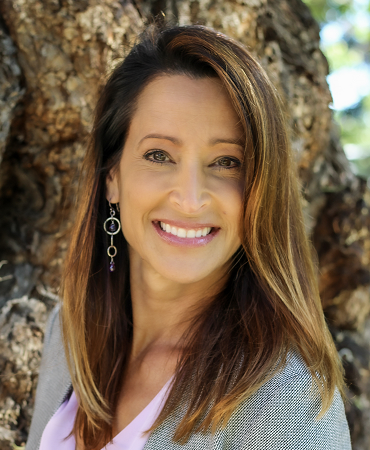 Jodi Andrews is currently the Co-CEO and co-founder of ProTrials Research, Inc., a Silicon Valley-based clinical research organization dedicated to improving the quality of clinical research. A graduate of California Polytechnic State University-San Luis Obispo with a B.S. degree in animal science and business, Jodi began her career in clinical research at Syntex Pharmaceuticals, where she held several roles within clinical development. She served as project manager and team leader for multi-disciplinary study teams. She later served as a global clinical project manager at Otsuka America, where she directed multiple Phase I through IV protocols focused on HIV therapies in the U.S.,Europe, and Asia. In addition to her work at ProTrials, she has contributed articles to leading industry outlets including FiercePharma and ClinPage.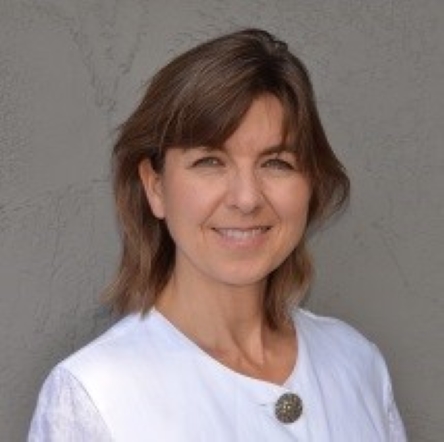 Susanne Rommel, PhD MBA, is the Executive Director, Quality at Gilead for Commercial OSD and Quality Systems. She leads a team of Quality professionals providing oversight to Contract Manufacturing Organizations, managing Global Product Quality Complaints and Gilead's Annual Product Reviews. Susanne started her career as an Artificial Intelligence data scientist at Bayer in Germany. An expat assignment in Quality Assurance at Bayer Berkeley site brought her and her family to the Bay Area, where she continued her career holding diverse positions in Quality Assurance, Quality Engineering and Quality Control. She earned her Ph.D. in Applied Mathematics and her Master degree in Biology from the University of Hamburg, Germany, and holds an MBA from Santa Clara University.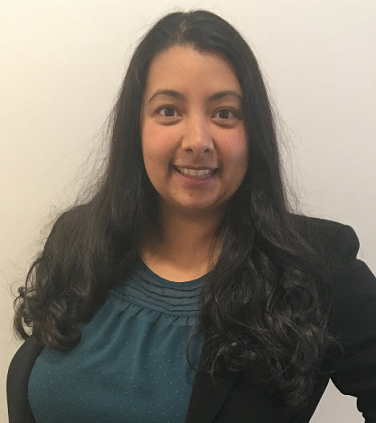 Leslie Konher is currently a Senior Scientist within the Protein Science division of Boehringer Ingelheim. She has been with the company since 2015 and has over 12 years of experience in the biotechnology industry. Her previous experience includes working for Grifols, Beckman Coulter, and multiple start-up companies. At Boehringer Ingelheim, she serves as the Career/Leadership Development co-Lead for the Women's Leadership Initiative (WLI). She organizes the Conversation with Woman Leader Series, connecting WLI members and industry leaders to advance professional growth. Leslie has a Bachelor of Science in Biology and a minor in Women's Studies from San Diego State University.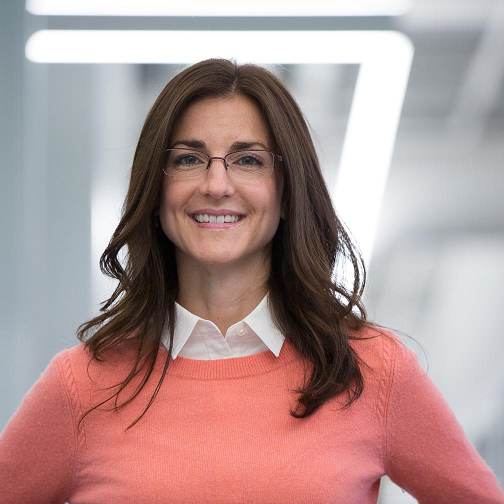 Marisa Hewitt is the Associate Director of Business Operations at BioMarin Pharmaceutical and is responsible for operational excellence, training and development, and portfolio management for the Novato biologics manufacturing site. Prior to this role, she worked extensively in the technical arena, most recently supporting the design and new product introduction of a gene therapy facility in Novato, CA. Marisa co-founded the BioMarin women's leadership development group, the first employee resource group at the company, which recently celebrated its two-year anniversary. She is passionate about building the culture of inclusion and encouraging women to own their stories and their ambition. Marisa is currently pursuing an executive MBA at the Berkeley Haas School of Business.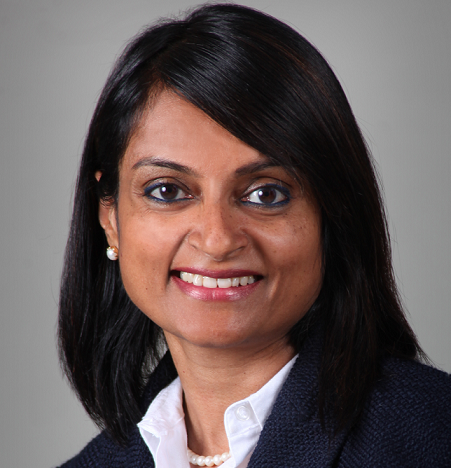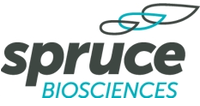 Dr. Sangeeta Ghosh has 19 years of drug development experience that spans all phases of drug development and includes FDA regulatory approval of Gocovri, Intermezzo and other drugs. She is currently the Vice President, Pharmaceutical Development and Manufacturing at Spruce Biosciences. Prior to joining Spruce in 2018, Dr. Ghosh served as Vice President at Adamas Pharmaceuticals, prior to which, she had leadership roles at Transcept Pharmaceuticals and Anthera Pharmaceuticals. She started drug development at ALZA Corporation, a Johnson & Johnson Company. Dr. Ghosh conducted post-doctoral researcher at University of Florida and Universite Louis Pasteur at Strasbourg. She earned her Ph.D. in molecular biophysics and synthetic organic chemistry from IISc Bangalore, and her M.Sc. degree in chemistry from IIT Kanpur.
Early Registration Raffle:
Register by 24JUl19 for a chance to receive or a complementary e-copy of TR-70 Fundamentals of Cleaning and Disinfection Programs for Aseptic Manufacturing Facilities (only for a PDA member) or various e-gift cards!

Agenda:
- 18:00 Networking/ Complimentary food & drinks
- 18:45 Announcements
- 19:30 Featured Speakers/Q&A
- 21:00 Adjourn
Platinum Annual Sponsor:
Titanium Annual Sponsor: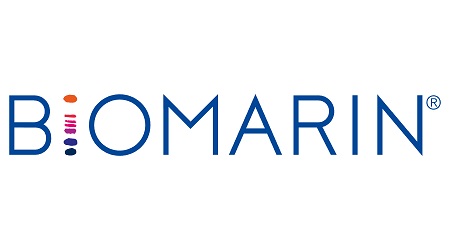 Gold Sponsors: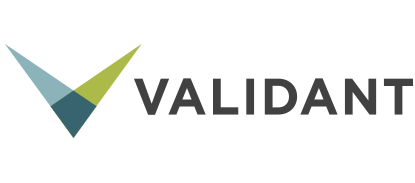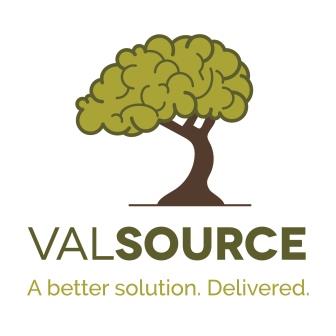 Silver Sponsors: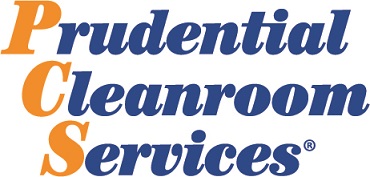 Bronze Sponsor: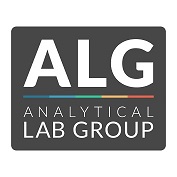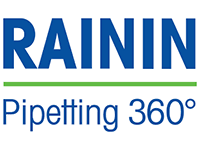 FAQs
Who is attending the event?
Since we started 4 years ago, the event has always been sold-out, having representatives from all the life-science companies of the San Francisco Bay (e.g. AbbVie, Audentes, Bayer, BioMarin, Boehringer Ingelheim, FibroGen, Genentech, Gilead, Portola, Sangamo, Ultragenyx, Zymergen, to name few)
How can I contact the organizer with any questions?
You can contact the event organizer sending an email to rsvp@wccpda.org, please allows few days for the respons; the email will not be checked on the day of the event, for support on the day of the event, you can call the event lead at 4083132994 or the WCC PDA President at 6502968044
Is my registration fee or ticket transferable?
Yes, thicket is not refundable, however you can transfer it to whoever would like to attend in your behalf by 19AUG19, send info to rsvp@wccpda.org
My company would like to become a WCC PDA Sponsor, do you have a sponsorship program?
Yes, our WCC PDA Sponsorship Program offers a unique opportunity for companies that want to strengthen brand image, increase visibility, and gain access to leaders of the San Francisco Bay Life-Science Community
What is the dressing code?
Business casual
*Alcohol free event
Cancellation Policy:
Dinner seating is confirmed and reserved in advance. We regret that no refunds can be offered for non-attendance. If a registrant cannot attend, substitutions are welcome by 19AUG19, no sobstitution after this date. The chapter reserves the right to cancel a dinner meeting if the minimum number of attendees is not met by Monday prior to the event.