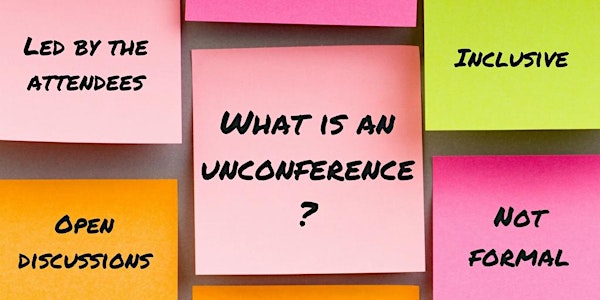 4th Annual Woman Led (un)Conference and Fundraising Panel
When and where
Location
NedSpace 707 Southwest Washington Street #1100 Portland, OR 97205
Refund Policy
Refunds up to 7 days before event
Description
// THE 4TH ANNUAL WOMAN LED (UN)CONFERENCE AND FUNDRAISING PANEL
Join as at the upcoming 4th Annual Woman Led (un)Conference! This annual event brings together local business owners to create an open and ongoing dialogue, share their experiences and resources, and to expand their network of like minded people in their community.
The Unconference follows an open format, where the topics discussed are driven by the participants and their interests and needs. We will begin the day with some time to meet other participants, followed by an introduction to the Unconference format and creation of the days agenda!
This years (un)Conference will be followed by a Fundraising Panel featuring an amazing group of women with a lot to teach us about how to get your business funded. We are excited to welcome:
>> Sara Batterby of The Batterby Group who has working in Venture Capital, has raised money as the co-founder of Hi-Fi farms, and now helps other women business owners get the funding they need.
>> Jill Keulher of Freeland Spirits. Jill left a long career in Nonprofits to start the first woman owned and run distillery in the country. In only a couple years she has successfully raised 2 rounds of funding and has enjoyed critical acclaim.
>> Julia Niiro of MilkRun. Julia launched MilkRun in 2017 after falling in love with small scale farming, but seeing first hand the difficulty of being a small scale producer. MilkRun was created to solve the marketing and logistics hurdles of small producers, using technology to replicate joint collection and delivery.
// ABOUT WOMAN LED
Woman Led is a local nonprofit that brings together women entrepreneurs for peer-to-peer mentorship Mastermind Groups. We are working to expand the community of women leaders who are building profitable & sustainable businesses that will positively impact the economy. Together we are working to create a world where women have equitable access to opportunity, support & success.
// AGENDA
9:00am-9.30am // Coffee & networking
9.30am-10:00am // Welcome
10:30am-11:30am // Overview and Group Agenda Setting
11:30am-12:15pm // Session 1
12:15pm-1:00pm // Session 2
1:00pm-1:45pm // Lunch
1:45pm-2:15pm // Session 3
2:15pm-3:00pm // Session 4
3:00pm-4:00pm // Fundraising Panel
// TICKETS
>> Early Bird Tickets (available until 01/31/2019). $25 AND thanks to a generous offer from NedSpace include 1 FREE MONTH of hot desk coworking space at NedSpace!
>> Woman Led Mastermind Members. $30
>> General Admission. $40
** Woman Led seeks to support the local community in part by creating events that are accessible to all. We welcome all people, regardless of their gender, sexuality, ethnicity, or financial means. In support of that mission, 10% of all tickets are available as scholarship tickets. To apply for a scholarship to this event please complete and submit the following form by 2/10/2018. https://goo.gl/forms/cPM37rC2O0cLSMKC3
All NedSpace events have a Code of Conduct (http://nedspace.com/img/NedSpaceCodeofConductv1.4.pdf) which all participants, members, partners, visitors, vendors, guests must abide by.