4th Annual Winter Social Including Vendor Lightning Pitches
Description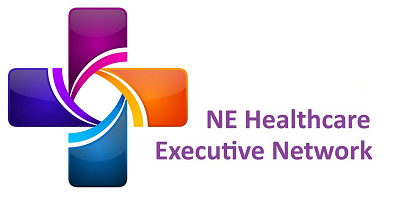 New England Healthcare Executive Network
January 22, 2018, 7:30AM to 10:00AM
4TH ANNUAL WINTER SOCIAL
INCLUDING VENDOR LIGHTNING PITCHES!
Location:
FOLEY HOAG LLP, Seaport West, 155 Seaport Boulevard, Boston
For Driving and Parking Information, Click Here.
Sponsored by:

---
Program Description
Start the New Year off right, re-connect with fellow members and meet new colleagues in the healthcare innovation sector!
Join us January 22, 2018, when we will be hosting our fourth annual vendor and service-provider themed Winter Social, including guest speaker Vicki Barbur from The MITRE Corporation as our keynote.
We will learn more about a number of our members whose companies provide valuable services for enabling the growth of our local healthtech ecosystem. Each pitching company will have 1 minute to impress us with their value proposition and there will also be plenty of opportunity to network with the companies and fellow members.
**Service-Providers: We've reached the maximum number of pitching companies, but sometimes slots open up. If you'd like to join the waitlist to be notified when they do, please complete this WAITLIST pitch application.
Keynote Speaker
Vicki A. Barbur Ph.D., Technology Transfer Office, The MITRE Corporation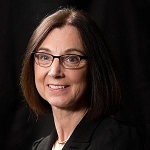 Vicki works closely with the organization's engineers, scientists and their Research Programs to stimulate innovation and facilitate collaboration among researchers, academic institutions and federal laboratories interested in developing MITRE's innovations.
About The MITRE Corporation: The MITRE Corporation is a private, not-for-profit corporation that operates multiple federally funded research and development centers (FFRDCs). Their alliance with the Center for Medicaid and Medicare (CMS) allows them to focus on innovative Health Transformation Programs that are designed to encourage patient centered approaches to healthcare. They are actively researching methodologies to improve outcomes related to chronic conditions, assess impacts of changes in standards of care, provide medication decision support tools, and provide synthetic, realistic (but not real) patient data and associated health records in a variety of formats for use by researchers to facilitate understanding of treatment regimes.
Presenting Companies
The following companies are confirmed to participate in the lightning pitches.
China Med Device, LLC CFDA regulatory and commercialization services for medtech and IVD companies. Bi-lingual and bi-cultural staff in Beijing & Boston.
Shores & Oliver, P.C. Full service intellectual property law firm dedicated to delivering the highest quality legal services to clients at optimal cost.
Wells Fargo Advisors Wealth mgt, equity compensation, fiduciary services, retirement plans and deferred compensation.
Smithwise Medical device design company, who recognizes that developing medical devices is precise and complex.
Bally Design We specialize in User Centered Design & Strategy for regulated products and services.

Hinckley Allen, LLP Law firm
SoftServe Technology solutions company with experience working with Healthcare companies develop technology
Swifton CFOs LLC Swifton CFOs transforms entrepreneurs to be financially well-prepared from the rigors of early stages of formation to a scaled business.
Healthcare Experience Design Helps companies to design products and services to personalize patient experiences, increase engagement, and improve health outcomes.
Cooper Perkins Engineering consulting firm specializing in technology development and product engineering of complex electromechanical systems.
Agency 451 451's campaigns are predicated on consumer insights, in-depth market research and deep experience with life science and healthcare clients.
qPharmetra Leader in pharmacometric modeling and clinical pharmacology consulting, helps drug companies increase the odds for clinical trial success.
ITR Laboratories Canada Inc. From inception of IDEA to imminent EXIT strategy, ITR can facilitate effective reduction of non-clinical outsourcing burn rates.
Arrayo Innovative team of developers, engineers, informatics experts, and data scientists supporting digital innovation in health care.
User Experience Center (UXC), Bentley University A user experience consultancy. Client projects have included websites, mobile, consumer products, medical devices, and more.
Slalom Consulting firm that helps companies solve business problems & build for the future with expertise in strategy, experience, tech & analytics
Medix Medix is the leading healthcare workforce solutions company in the US. We focus on positively impacting the local communities and families.
HR Knowledge A leading provider of managed payroll, employee benefits and live HR support.
Vesti Intelligence Corp. Business Intelligence Platform to accelerate decision-making processes and boost innovation in drug development.
McDermott Will & Emery International law firm, with a special focus on the mission of health & life sciences.
Boston Building Maintenance, LLC. Full Service Commercial and Healthcare Janitorial Service Provider
Media Strategies, Inc. Helping companies create strong market leadership positions with effective marketing/PR campaigns that create & reinforce brand recognition.
U.S. Department of Commerce, U.S. Commercial Service. Federal agency assisting firms sell US made products and services internationally, leveraging our global network and proven trade expertise
ahp Architects. Massachusetts-based architecture and interior design firm with expertise in the corporate, life science, R&D and manufacturing sectors.
---
Keynote Speaker Bio
Vicki A. Barbur, Ph.D., is currently supporting the Technology Transfer Office, The MITRE Corporation, where she works closely with the organization's engineers, scientists and the MITRE Research Programs to stimulate innovation and facilitate collaboration among researchers, academic institutions and federal laboratories interested in developing MITRE's innovations. As a not-for-profit organization that operates federally funded research and development centers (FFRDCs), MITRE offers expertise in a wide range of technologies, from big data to human language technology to wireless communications, and transfers successful technology directly to its government sponsors or to industry through licensing, including commercialization and open source. Prior to joining MITRE in October 2016, Barbur was the Senior Vice President & Chief Technical Officer at Concurrent Technologies Corporation (CTC). Her efforts at CTC focused on building and directing the company's technical capabilities, overseeing research and development activities, and maintaining a sound plan of technical organization.
Dr. Barbur earned a Ph.D. in physics from Imperial College, University of London, and a MSc in Applied Statistics from the University of Oxford, both in the UK. She also holds an Executive MBA in global executive leadership from Amos Tuck Business School, Dartmouth College in Hanover, New Hampshire as well as a BSc in Physics from Imperial College, University of London.
Previously, Dr. Barbur served as Vice President of Research and Development for the medical segment at Cardinal Health. While at Cardinal Health, she was responsible for the development of new products in the healthcare environment. She oversaw development platforms that utilized novel characteristics of materials and coatings to enhance barrier protection, improve strength, and increase absorbency. Additionally, as the Technology Director at Kodak for research and development efforts, she was focused on specialty products that included nanomaterials. Dr. Barbur is widely published in peer-reviewed journals and holds three U.S. and one European patent based on her work associated with applying novel statistical principles to processing methodologies.
---
SPONSORSHIP KINDLY PROVIDED BY: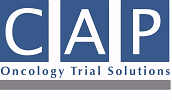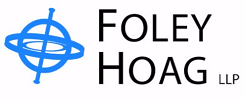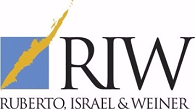 Wealth mgt, equity compensation, fiduciary services, retirement plans and deferred comp