Description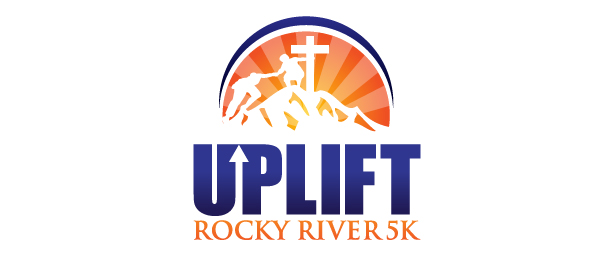 The 4th Annual Uplift Rocky River Community 5K walk/run will be held on Monday, September 3, 2018. Our mission is to create a loving community by way of delivering a wide variety of sports and activities for children, teenagers, and adults that help build physical and spiritual strength through Christian Teamwork. The proceeds from this community event will go towards sports and mentoring programs at CMS Schools in the East Learning Community.

This event will draw families from all over the Charlotte community through the love of our Savior, Jesus Christ. The first 100 children to participate in the children's fun run or to show up at the post-race celebration will receive a free backpack filled with school supplies.
There are various levels of participation including teacher and student discounts, as well as team/group registration. Each participant will receive a race day shirt and an opportunity to win prizes and race day medals.
The post-race celebration will include food, vendors, games, and prizes. There will be something for everyone!
---
Uplift Rocky River Community Labor Day 5K Highlights:
Diverse & shaded course through the Reedy Creek Park
Ice towels at aid stations along the course
Post-race celebration with food, vendors, games, and prizes
---
Race Details:
What is the distance?
5K run/walk
A 1-mile fun run for children 5-10
Where is the race?
Reedy Creek Park with the starting line in front of shelter # 2 (2900 Rocky River Road, Charlotte, NC 28215)
What day is the race and when does it start?


The race will take place on Monday, September 3, 2018(Labor Day). The official start time for the 5K run will be 9:30 am The start time for the 5K walk will be 9:40 am and the 1-mile fun run will start at 9:45 am.
The post-race celebration and family fun will begin at 12 pm
What is the race registration fee?
Registration Fees until August 1st
Individual $20
Teacher/ Educator with I.D. $15

Student $12

Group up to 5 members $80
Registration Fees from August 1st – September 3rd
Individual $25

Teacher / Educator with I.D. $20

Student $15

Group/ Team up to 5 members $90
Other
Children between 5 – 10 years old $7
Will participants receive any merchandise?
Each racer will receive race day t-shirt. We will offer both men's and women's size shirts. All participants will also receive access to numerous Event Deals. A link to view and claim the Event Deals will be emailed out prior to the race and can be found on the race page. If you choose to register at packet pick-up on race day, we cannot guarantee a race t-shirt. They will be available to race day registrants on a first come, first serve basis while quantities last.

Is there a time limit?


Yes, participants must complete the course by 12:30 pm.
Will there be awards?


Awards will be given to male and female overall and age group winners.
Age groups are as follows: 19 & under; 20- 29; 30-39; 40-49; 50-59; 60& up
Overall Awards - Gift cards (1st = $100, 2nd = $50, 3rd = $25)
Age Group Awards - Gift cards ( 1st= $25, 2nd = $15, 3rd = $10)
When is packet pick - up?
Packet pick -up will be announced closer to race day.
Must have a picture I.D. to retrieve the packet
There will be an opportunity to get packets on the race day.
How do I become a volunteer?


We can not make this event happen without volunteers. All volunteers will be given a t-shirt and a meal voucher.
In order to see the list of volunteer opportunities please click here.
What food and drinks will be offered at the course?
There will be water, sports drinks, fruit, and energy bars offered at the aid stations.
Various foods will be offered during the post-race celebration and family fun day.
Can I wear headphones?


It is unsafe to wear headphones while running. Event organizers will not restrict headphone use and leave it up to the athlete on his/ her ability to follow direction while wearing headphone devices. If you do choose to wear headphones please keep the volume level down so you are able to hear and follow the direction of course volunteers. We have a unique course where you MUST listen to volunteers.