4th Annual Uniting to Fight Poverty Summit
Sales Have Ended
Ticket sales have ended
Thank you for your interest in Shared Prosperity Philadelphia's Uniting to Fight Poverty Summit. Registration and Ticket Sales have ended. If you would like to be notified of future events, please e-mail Jennifer Selpa at Jennifer.Selpa@phila.gov
Sales Have Ended
Ticket sales have ended
Thank you for your interest in Shared Prosperity Philadelphia's Uniting to Fight Poverty Summit. Registration and Ticket Sales have ended. If you would like to be notified of future events, please e-mail Jennifer Selpa at Jennifer.Selpa@phila.gov
Description
Join the Office of Community Empowerment and Opportunity for Shared Prosperity Philadelphia's Fourth Annual Uniting to Fight Poverty Summit, themed One City, One Future: Building Shared Prosperity from the Ground Up, and the release of our fourth progress report.
DATE: Thursday, November 30, 2017
TIME: 8:00 am to 3:30 pm
LOCATION: Arch Street Meeting House, 320 Arch Street, Philadelphia, PA 19106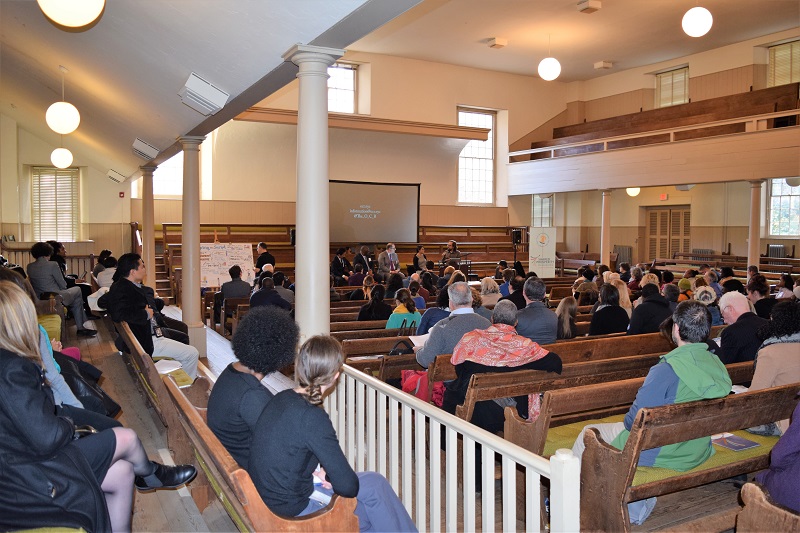 ---
Please review the breakout session choices before you begin the registration process. You will be asked to make a workshop choice during the registration process as a requirement to complete your registration.
"The Uniting to Fight Poverty Summit" will be held at the Arch Street Meeting House on November 30, 2017, in Philadelphia, PA. Registration begins at 8:00 am. Tickets must be purchased in advance. Please use the form below to register. A credit card is required for purchase. All tickets will be sold via Eventbrite.
The theme of this year's summit is Building Shared Prosperity from the Ground Up, and it is important that members of the community be able to attend. As a result, there are a limited number of scholarships available. Scholarships will be awarded to interested need-based candidates who submit a scholarship application. The application can be accessed here. Any questions, please contact Jennifer Selpa at Jennifer.Selpa@phila.gov.
KEYNOTE SPEAKERS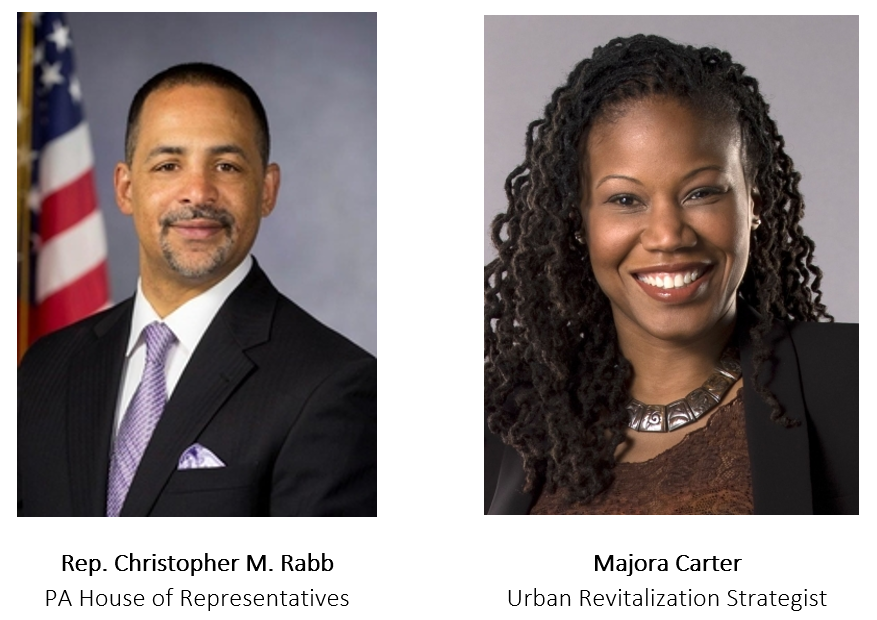 AGENDA
I. Registration: 8:00 am – 9:00 am
II. Welcome and Introductions: 9:00 am – 9:30 am

Mitchell Little, Executive Director, City of Philadelphia, Office of Community Empowerment & Opportunity
III. Morning Keynote Address: 9:30 am – 10:20 am
Rep. Chris Rabb, PA House of Representatives, 200th Legislative District
IV. Breakout sessions: 10:30 am – 11: 45 am
Community-Controlled Affordable Housing: Community Land Trusts as a Not-So-New Anti-Gentrification Tool
Building Community Power Through Consumer Protection
When Community Organizing Places your Agency in the Crosshairs: Learning from the Destruction of ACORN
Strengthening Community Engagement and Organizing through Capacity Building
Standing with Philadelphia's Immigrant Communities in a Time of Uncertainty
V. Lunch and networking: 12:00 pm - 1:10 pm
VI. Afternoon Keynote Address: 1:20 pm – 2:45 pm
Majora Carter, Urban Revitalization Strategist, CEO, Majora Carter Group
VII. Release of the Shared Prosperity Progress Report: 2:45 pm – 3:15 pm
VIII. Call to Action: 3:15 pm – 3:30 pm
---
Please revisit this page for additional details as the summit date approaches!
#UnitedWeProsper